New flights to Cairns from 'safe' destinations needed in wake of border ban on Sydneysiders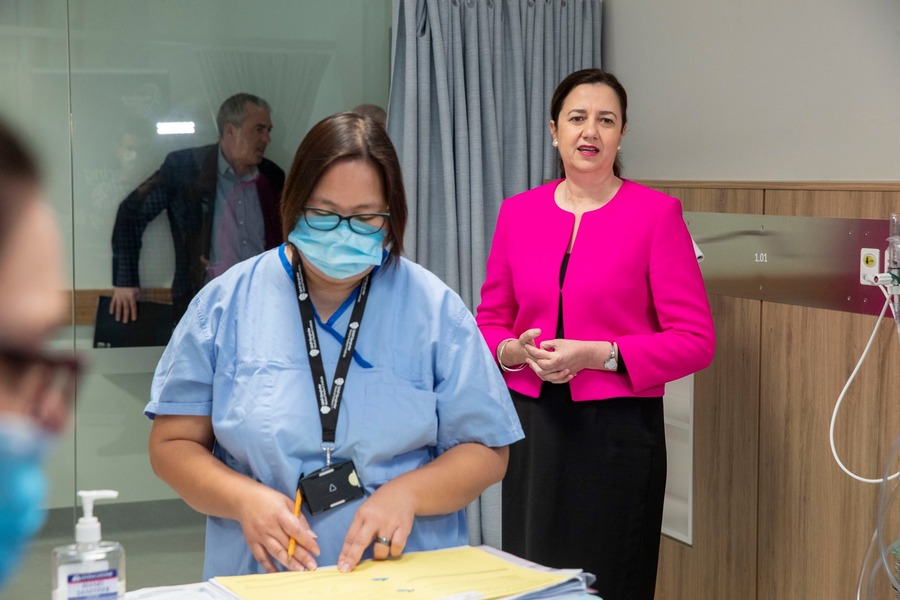 ---
The closure of Queensland's border to visitors from the Greater Sydney region will result in an estimated $100 million loss of revenue to the Far North's tourism industry in the latest blow to the region's economy.
From 1am Saturday August 1, people who have been to 34 local government areas in the Sydney region within the last 14 days will be turned away at the Queensland border unless they are residents.
Any Queenslanders currently in the Sydney hotspots are being urged to make their way home before 1am Saturday.
To combat the loss of visitors, tourism experts are calling for new seasonal flights to 'safe' destinations to help make up the shortfall.
Pinnacle Marketing's Michael Nelson said short-term flights on new routes would deliver one solution to the loss of the Sydney market, coming on top of the massive drop in visitation from Victoria.
"The audiences we have to talk to are getting smaller and smaller whereas we would have hoped for it to be going in the other direction," Mr Nelson told Tropic Now. "There has never been a stronger case for tourism operators to be nimble and light footed and realign their marketing messages to the audiences we are able to talk to.
"We still have flight capacity out of three ports in the south-east corner and we also look forward to the direct Adelaide flight to bring in visitation. But we need critical mass and to that end, it would be outstanding to see new flight capacity aligned with other markets that are low risk like Canberra, Hobart and or even Newcastle out of NSW.
"Even if they are just short term seasonal routes, it would help operators no end to keep the wheel turning until NSW and Victoria get their outbreaks under control."
---
---
TTNQ's Mark Olsen described yesterday's border announcement as "devastating", saying 70% of New South Wales visitors to the Cairns region came from the newly declared hotspots.
"Over the last three weeks we've seen more than 10,000 visitors on those Cairns-Sydney flights, and those visitors have been coming here and having a fantastic time," Mr Olsen said.
"We estimated that the winter would bring us more than $250 million of additional visitor expenditure, we'll see $100 million wiped off that figure with the announcement."
Queensland Chief Health Officer Dr Jeannette Young said extensive contact tracing was now underway related to the new confirmed coronavirus cases.
"While we are still determining where the virus may have been acquired, we are working closely with these women to gather necessary information, including other places they may have visited whilst infectious.
"As always, we strongly recommend everyone with symptoms, particularly people who have travelled interstate recently, to immediately get tested. Vigilance is key to keeping community transmission out of Queensland."
---