Cairns Indigenous Art Fair goes digital in 2020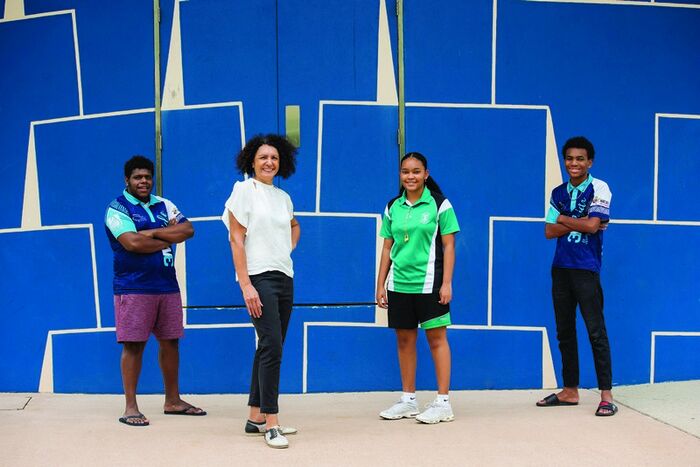 ---
Events and festivals around the world have been forced to adapt to the uncertainty and restrictions caused by COVID-19 – and the Cairns Indigenous Art Fair has risen to the challenge in a very big way.
For the first time, CIAF will become a 10-day interactive digital festival to showcase Indigenous art to the world via the web. From 14th to 23rd August, CIAF 2020 will feature a series of online presentations, performances, webinars, workshops, community spotlights and virtual gallery exhibitions.
---
---
CIAF Chair Tom Mosby said Aboriginal and Torres Strait Islander artists from Queensland are recognised for outstanding works that respect cultural traditions while using imagination to counter contemporary contexts.
"Our decision to proceed is based on a desire to use digital technology to transform what has been a challenging time into an opportunity," Mr Mosby said.
"For 10 days and beyond, CIAF will be a time in which our communities, friends and supporters can all experience the vibrant and unique arts and culture of this region."
CIAF's Artistic Director Janina Harding said that CIAF is working in exactly the same way it has done in previous years, albeit with a digital focus, to provide an intimate insight into country and culture.
"The reality of a virtual CIAF 2020 is exciting when you consider we will present to the world, artists from across the entire state of Queensland including communities on North Stradbroke Island in the south, Pormpuraaw in the west and Erub Island in the east of the Torres Strait," she said.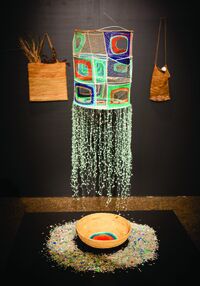 The official theme music for this year's celebration was recently released with the song created by local musicians 3M Pride.
With music beat and production support from Joel and Naomi Wenitong, The Last Kinection, 3M Pride singers Robbie Sagigi, Joneisha and Jeff Daniels have together created CIAF's first ever dedicated song, "Hear Me Now" inspired to reflect this year's Climate Change theme.
Ms Harding had nothing but praise for the talent from 3M Pride project.
"The opportunity to commission young people here in Cairns to create a song that will tell CIAF's 2020 story has been a gift and we hope everyone loves the sound and lyrics as much as we do," Ms Harding said.