COUCH Wellness Centre celebrates one year in the community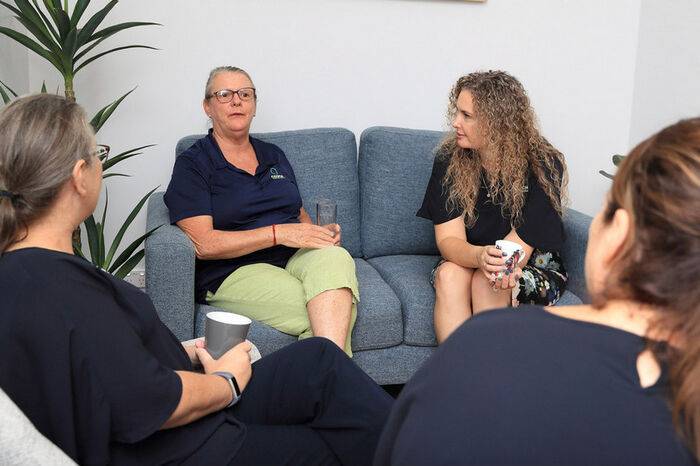 ---
The mission at the COUCH Wellness Centre is simple, yet powerful: support the health and well-being of clients during their experience with cancer. Since opening the centre on Reservoir Rd just 12 months ago, many clients say the service has been life changing, for all the right reasons. They now feel they have access to the missing piece of the 'dealing with cancer' puzzle. Fulfilling a vision by local charity COUCH founders Charles and Pip Woodward, the Wellness Centre has adapted during the COVID-19 crisis to continue supporting clients.
---
---
Tropic sits down with the COUCH Wellness Centre's General Manager Kelli Beardsmore to find out more.
Tell us about the range of clients that the COUCH Wellness Centre supports…
Our clients are all in differing stages of living with cancer. Some have been recently diagnosed and understandably have so many questions. We can help break their questions down and explain what their diagnosis and treatment options mean. Others are undergoing treatment and need support with side effects or impacts from their treatment. We can help with options to manage any challenges they may be experiencing. Some clients are in recovery or survivorship and are looking to re-build their general health. We also have clients who are palliative, but are living well with their diagnosis and wish to maintain their quality of life.

What does COUCH Wellness Centre offer for clients?
Managing cancer is not just about the treatment pathway you choose. It's also about complementing that treatment pathway with lifestyle choices that create wellness. The challenges a cancer diagnosis can bring are so varied and aren't always about the disease itself or the treatment. Cancer impacts so much more than just the physical body. People often find everyday lifestyle problems become more complicated because of the cancer. They require support with physical, emotional, social, spiritual, cultural and practical issues.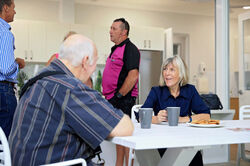 Aside from our nursing care, our team of Allied Health professionals support clients with their diet, exercise, movement and mental health. Clients also experience incredible relief from our acupuncture, massage and reflexology therapists. Plus, the group exercise activities of Yoga, Pilates, Meditation, Tai Chi and Circuit Class are absolute favourites, particularly the social catch up that everyone enjoys during each session.
That's where our team of health professionals really help; we are that listening ear, we explore options and coordinate solutions that empower our clients to take control.
Would you like to share some client feedback?
Our clients say "everything is here, all under the one roof"; they appreciate the ease of being a part of a comprehensive service and use what they need, when they need it.
Our clients tell us they appreciate the time we provide to understand their needs. They never feel rushed and enjoy connecting with other clients who have gone through a similar experience. They love being at the Wellness Centre too, they say it feels like a get-away location and so close to town; it's their rainforest sanctuary.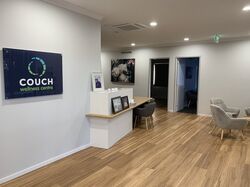 Tell us about how COUCH Wellness Centre has adapted and pivoted during the COVID-19 pandemic?
Unfortunately, cancer didn't get the memo to go into hibernation during COVID. In fact, for some of our clients this pandemic has impacted their treatment and created complex lifestyle challenges.
To ensure our clients safety, in late March we transitioned our service to an online and tele-health platform and closed the Wellness Centre to face to face contact. In early April, we moved our team to work from home and continued to support our clients through scheduled phone calls and check ins. We also commenced our live group activities and our clients welcomed us into their living rooms to participate in exercise classes. In May, our core staff returned to work from the Wellness Centre and prepared the facility to be COVIDSafe for when clients returned in June.
During the pandemic, we continued to take on new clients and receive referrals to our service. Cancer didn't stop, so neither did our amazing team. We just found a new way to help more people when they needed us the most. That's one positive outcome from COVID, we can now support more clients via our telehealth and online platforms, particularly those who do not live locally.

The COUCH Wellness Centre team reinforced the importance of keeping well, and not waiting until feeling unwell to make a change. If you have been diagnosed with cancer, or are within 5 years of treatment for cancer – reach out and connect with the team to help maintain your health and wellbeing.