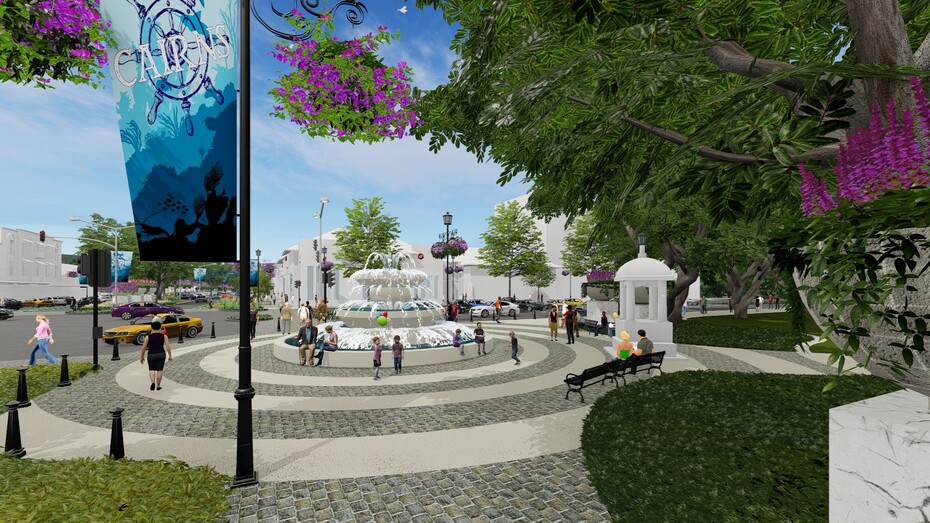 ---
Tropic Now exclusive
---
Hanging gardens, kerbside dining and a stunning fountain are among the features of a bold proposal to liven up a prime section of the Cairns CBD.
CBD building and business owners have joined forces to create the proposal in the hope of getting Cairns Regional Council to back the idea.
The central plank of the proposal includes developing a pedestrian-friendly link from Wharf Street towards the CBD along Abbott St, with a focus on highlighting the area's heritage values.
Prominent developer Frank Gasparin is leading the proposal, which has garnered support from new Division 5 councillor Amy Eden.
---
---
The group of business people have been working with council behind the scenes ahead of a public unveiling tomorrow morning.
Kay Bullpitt, manager of the Boland Centre, said the upgrade was urgently needed to help reinvigorate the Cairns CBD alongside ongoing work by council in other pockets of the city centre.
"We want council to understand the urgency of this proposal because businesses in the CBD are really hurting, and now is the time to get it done," she said.
"It will be beneficial for tourism, of course, but importantly this is for the locals who want to go out and enjoy the CBD."
---
---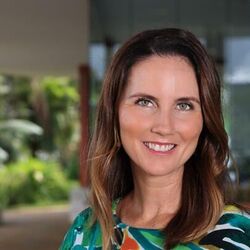 Division 5 councillor Amy Eden told Tropic Now she supported the proposal and has incorporated the concepts into a broader strategy she has developed for Abbott St from Wharf to Spence Sts.
"The timing of this proposal was fortuitous as I had developed a concept for Abbott St from Wharf to Spence Street, and now this proposal from Spence to Shields St has been consolidated into the one concept.
"This area has heritage assets such as the old Custom's House that could be better celebrated and enhanced as well as creating a space that locals and visitors alike can enjoy."
The Abbott St proposal comes on the back of existing council projects such as the Florence St upgrade, the Esplanade Dining Precinct and the proposed Gallery Precinct, a $40 million project that Mayor Bob Manning vowed council would fund alone if requested funding support from the State and Federal governments doesn't materialise.
---
Gallery: Cairns CBD upgrade proposal