Pin in strawberry shocks Cairns mum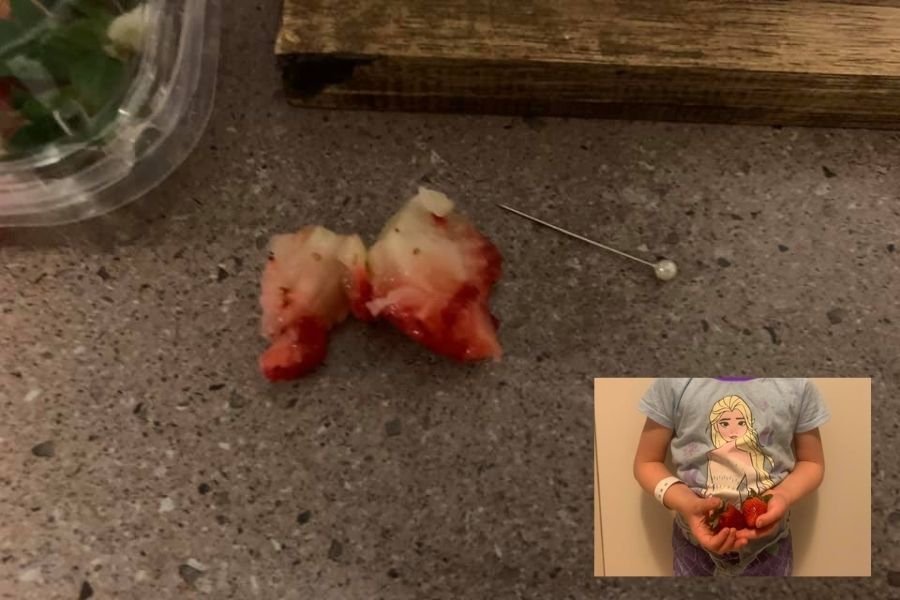 ---
Police and health authorities are investigating the discovery of a pin in a strawberry after a Cairns child bit into the contaminated fruit last night.
The girl was taken to Cairns Hospital's emergency department after the pin punctured her lower lip.
The punnet of strawberries was purchased from the Coles supermarket at Stockland Earlville on the weekend.
A Queensland Police spokeswoman told Tropic Now that officers are investigating the incident, while a spokesperson from Cairns Hospital confirmed a team from Tropical Public Health Services are also investigating.
In a Facebook post yesterday, the Cairns mum said:
"Everyone be aware [that my daughter] was up at emergency tonight after eating a strawberry with a needle in it.
"[She] is ok just doesn't understand why someone would put a needle in her strawberry. Unfortunately she doesn't understand some people are not nice.
"[She] eats them like crazy, I normally wash and cut [them] but not today as she had taken it herself."
The discovery by the Cairns mum follows similar incidents near Adelaide in recent weeks, with needles found in strawberries from a Queensland farm.
An 11-year-old boy found pins inside multiple strawberries bought from a supermarket in the Adelaide Hills on September 24.
A Brisbane woman is due to face a District Court trial for allegedly planting needles in strawberries on the Sunshine Coast more than two years ago, which at the time decimated the strawberry industry across Australia.
MORE TO COME...
---