Major upgrade on Cairns Central to include new Food Hall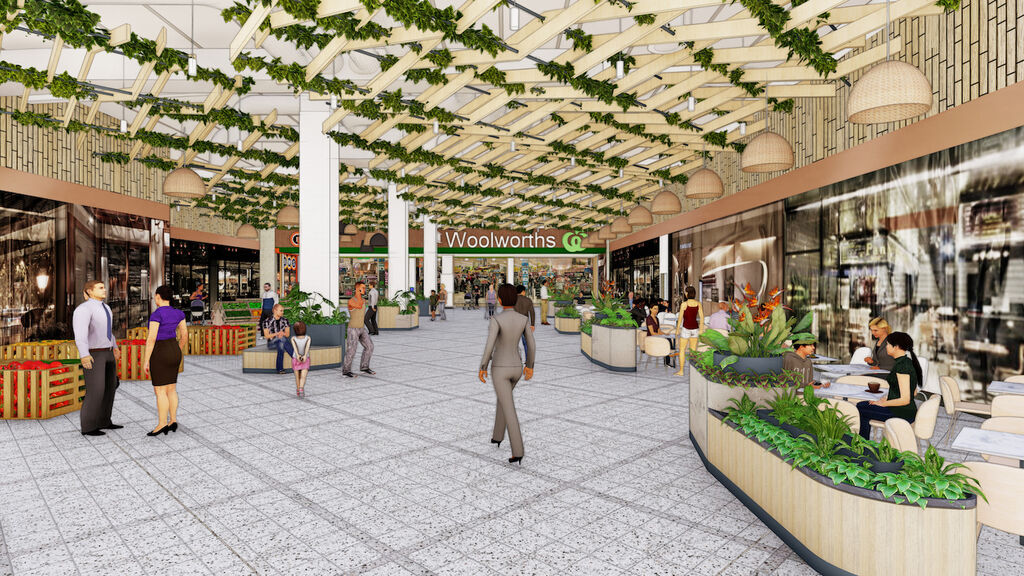 ---
Cairns Central's $60 million upgrade is on track to be completed in early 2021, with a new Woolworths anchoring a massive Food Hall.
In what is the complex's first development in its 20-year lifespan, it's been revealed this morning that a number of new eateries will join the Centre's offerings to local foodies.
Shoppers will also find two new grocers and authentic Asian dining options, among other stores.
The upgrade will raise employment to almost 1200 jobs in the Centre, an increase of 12%.
---
---
Once the redevelopment is completed, new additions will include:
Rise & Bake - this much-loved local bakery is opening a new store at the Centre with freshly baked breads and rolls, modern French crepes, classic French patisserie and locally roasted coffee
Hong Kong Street - a new authentic experience offering Hong Kong BBQ and the best yum cha dishes including dumplings and BBQ pork buns
Hero Sushi - an authentic Japanese dining experience specialising in freshly made Sushi, made by experienced Japanese trained chefs
Excel Fresh - a fresh food grocer, butchery and deli providing an extensive choice of quality fruit and vegetables, fresh meat and a wide selection of cheese, olives and cured meats
Hanaromart - a large and diverse range of Asian groceries including the best brands of noodles, sauces, snacks and fresh Asian herbs and vegetables
BWS - offering a wide range of alcoholic beverages
Priceline - the Centre's existing Priceline pharmacy will relocate to the Food Hall to offer customers convenience access to an extensive health and beauty offer.
The upgrade to the region's leading shopping destination will also include a complete refurbishment of Myer on the ground floor level, a children's play area and additional parenting rooms.
A new vehicle express ramp on Spence Street and ticketless parking will also be completed by November this year.
General Manager Lachlan Dyson of Lendlease Regional, the company overseeing the upgrade, also visited the construction site this morning.
"We're well on the way to delivering our vision for the redevelopment to give customers exceptional shopping experiences that reflect Cairns' vibrant and diverse community," he said.
"We're thrilled to have such a diverse range of new retailers joining the centre to provide our customers with more food choices."
Queensland Treasurer and Minister for Infrastructure and Planning Cameron Dick was pleased to see the progress as he walked through the development this morning.
"I commend Cairns Central and Lendlease for investing in Far North Queensland. It's great to see this $60 million redevelopment project keeping people in jobs and helping to create future jobs in retail," he said.
"Our government is doing everything it can to support businesses through this pandemic, so this additional private investment to support jobs and the local community is very welcome."
---