Twomey Schriber and Elite join forces to create the city's largest independent agency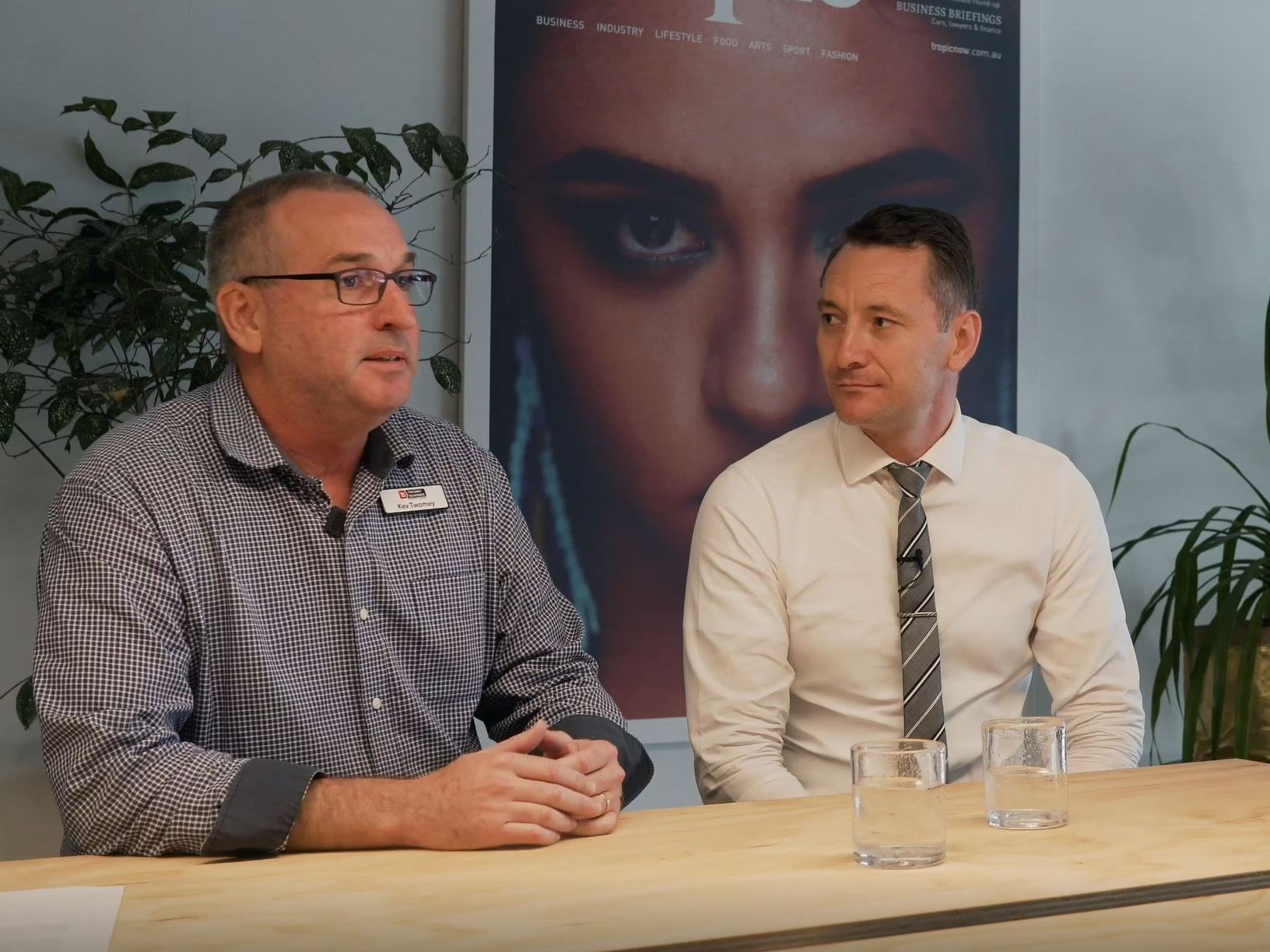 ---
Two of the biggest names in Cairns real estate are merging, creating the biggest local rent roll and network of sales in North Queensland.
Twomey Schriber and Elite Real Estate Services will officially join forces on December 1st, with around 40 staff set to relocate to a new headquarters at 320 Sheridan St in North Cairns.
The merged entity will continue under the name Twomey Schriber Property Group, with projections they'll sell between 500 and 600 properties in 2021.
Kev Twomey from Twomey Schriber and Karl Latham from Elite told Tropic Now they began discussing the move after Twomey Schriber recently bought Elite's rent roll.
"We discovered that not only did we share similar goals, ethics and values but that our teams also stood out from the industry standard with their ethics, and focus on client experience," Kev said. "This led to the realisation that we could achieve much more in collaboration rather than in competition."
Karl said their respective teams were "buzzing" about the merger.
"Our work is based on locations and there's no cross over with areas that our teams service, which is why it is the perfect fit," he said.
"Elite has a very strong Northern Beaches team who will be bringing TS to the Beaches. We're all really excited to move in together. As we've started to get the new team together there's already an amazing energy, they are really buzzing and that comes from not only being passionate about what we're doing in real estate but also what is in store for the next chapter."
WATCH THE TROPIC NOW VIDEO ANNOUNCEMENT BELOW
---
---
In this video chat, Tropic Now editor Gavin King caught up with Karl and Kev to hear about the merger and discuss the outlook for Cairns real estate over the next 12 months.
---
---