$300m revamp of former Paradise Palms site hangs on Council approval
­­
---
A massive $300 million redevelopment of the site formerly known as Paradise Palms could start within months – if approved by Cairns Regional Council.
A masterplan released for the new Palms Collection development would see the 206-acre property transform into "one of the most liveable communities in Australia", according to project proponents PPNQ Developments.
PPNQ Developments Managing Director Darren Halpin said the Palms Collection would deliver hundreds of jobs during construction and more upon completion, with work ready to start early next year.
Forecasts suggest it would inject an annual $34 million into the local economy, with its "magnificent" water park serving as a key tourist destination.
---
---
The new Palms Collection would include:
$11 million waterpark and adventure playground
New school
Large residential lots
Village hub including shops, restaurants, bars and function rooms
Caravan park
Motorhome precinct
Short-stay villas
Public walking and cycling trails
The redevelopment reveal comes after almost two years of discussion over what to do with the Kewarra Beach property.
With the closure of Paradise Palms Golf Course in June last year, a local petition attracted thousands of signatures demanding the land be retained as green space.
The new plan would see 85 acres kept as open space for public use – about 30 per cent of the entire property.
"We really have tried to think of everybody with this latest masterplan and take on board over eighteen months' worth of community feedback," Halpin said.
"We are local and ready to get started. This is no pie in the sky idea, this project is shovel ready.
"We just need the people of Cairns to let Council know they want it, so we can get the approvals in place to commence work and get this exciting project underway.
"Let's give the people of Cairns something to look forward to despite the tough economic times. What's not to like about jobs, economic growth, an environmental showcase of our stunning surroundings and one of the best tourist and waterpark attractions this city has ever seen?"
The Development Application is currently before Cairns Regional Council and expected to be voted on by the end of October. If approved, construction is set to start in early 2021.
---
IMAGE GALLERY OF THE NEW PALMS COLLECTION MASTERPLAN: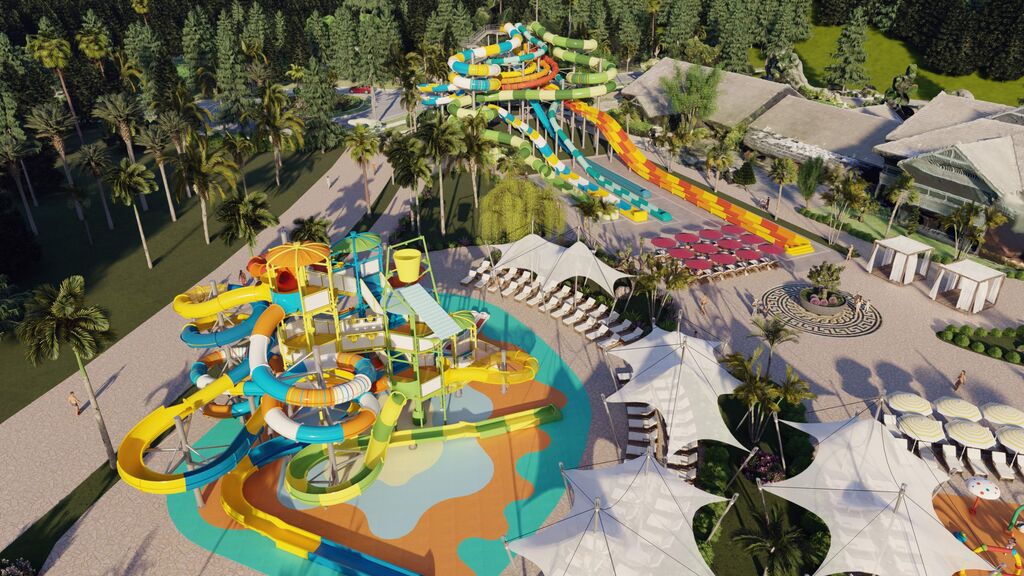 ---