James Cook University takes turtle tracking to astronomical heights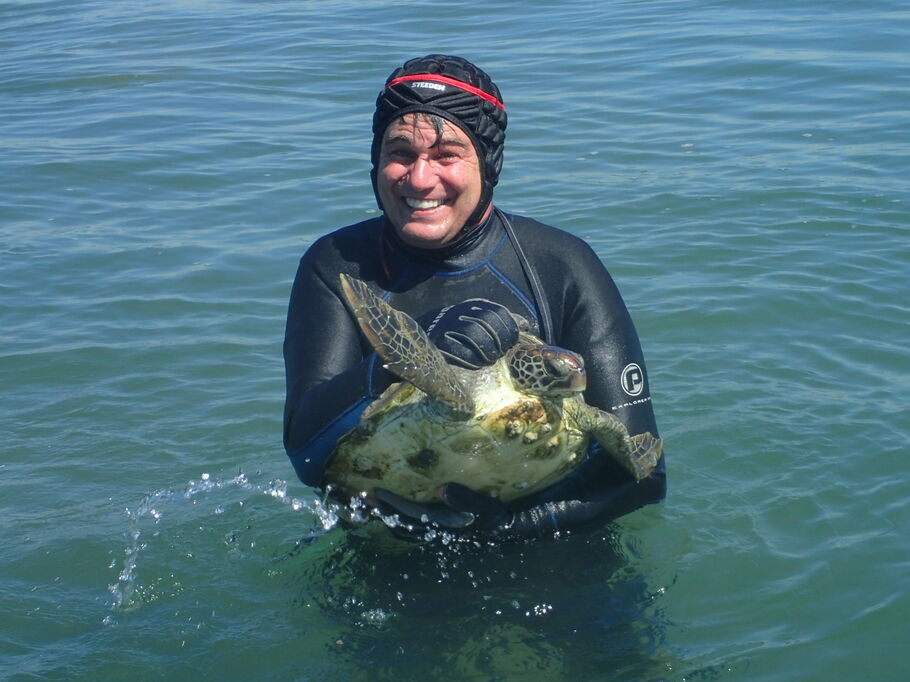 ---
We all know green turtles are one of our region's greatest treasures and in need of our protection.
But have you ever wondered how researchers catch and track turtles?
Our Facebook video shows the spectacular fashion in which they're tackled and caught, but as for how they're tracked – that's even more outlandish.
James Cook University researchers will now start tracking turtles from outer space via GPS satellite technology.
---
---
As part of a joint initiative between the Ecosystem Research and Monitoring Program and JCU PhD student Emily Webster, green turtles swimming around Gladstone will be tagged and closely monitored in the busy port.
"There are 73 already fitted with GPS tags and we will be catching 10 more and fitting tags to those too," Ms Webster said.
"The satellite trackers receive radio signals from GPS satellites when the turtles surface to breathe.
"They give highly accurate locations for the turtles so we can look at their fine-scale movement patterns and draw connections between turtle behaviour and features of their habitat.
"This includes their foraging resources, but also how they interact with port infrastructure and vessel traffic.
Ms Webster's research is the latest development to the monitoring program established in 2011, and will help to mitigate the impacts of port developments on the threatened and migratory species.
She's excited to see the study contribute to a greater understanding and protection of the turtles – listed as vulnerable in Australia after being hunted for hundreds of years.
"In Queensland the species is now protected under state and federal legislation, and is recovering, but it remains susceptible to threats such as fisheries bycatch, boat strike, pollution and direct take, particularly when turtles move outside of protected areas," said Ms Webster.
"With the new information in hand we can make better decisions regarding conservation planning and inform management of the port about risks and benefits of current operations and future developments," she said.
The telemetry research is a collaborative study between JCU and the Queensland Department of Environment and Science with funding support from a range of industry groups.
---