Daintree pastures to become a rainforest restoration hub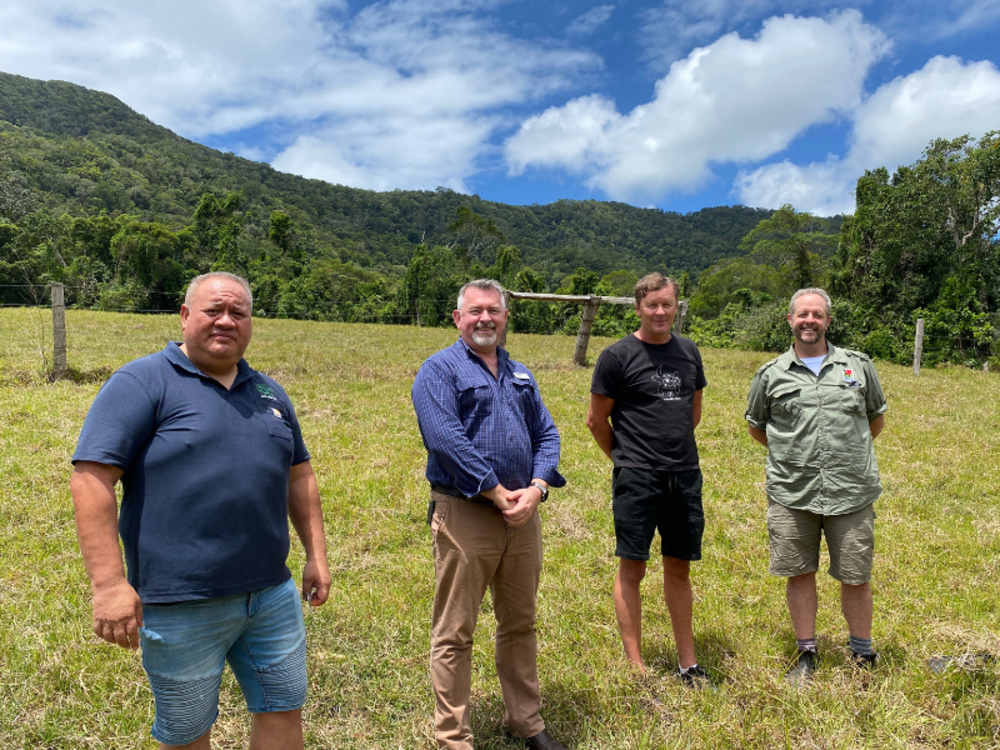 ---
A vacant property in the heart of the Wet Tropics may be the key to revitalising the entire rainforest.
Queensland Trust For Nature (QTFN) and Rainforest Rescue have purchased the 376-hectare block from Douglas Shire Council, which they plan to transform into a biodiversity and conservation hub.
The property, located on Cape Tribulation Road at Cape Kimberley, sold for $725,000 – the same price at which Council purchased the lot in October last year.
---
---
QTFN and Rainforest Rescue will build a nursery and provide training and learning opportunities for Indigenous rangers on country, as well as showcase best practice rainforest restoration in the world heritage listed setting.
QTFN's CEO Stephen Lacey said the two organisations are in a position to place the Daintree Rainforest in the international spotlight.
"We envisage conserving and rehabilitating this World Heritage area to such an extent that Douglas can claim the Daintree is one of the only rainforests in the world not in decline and is in fact growing," Mr Lacey said.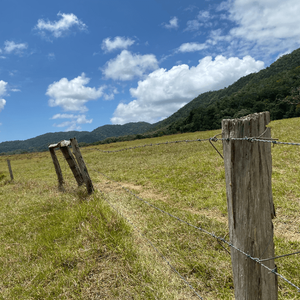 Rainforest Rescue CEO Branden Barber agrees the property acquisition is an opportunity to continue the region's important conservation work.
"I'm extremely pleased about this project and what it means for the Daintree and for the community," Mr Barber said.
"At present, the shire has capacity across existing nurseries to propagate around 25,000 rainforest seedlings each year which limits restoration opportunities.
"Our aim is to increase this significantly ... it's time to grow."
Douglas Shire Mayor Michael Kerr expects the sale could see his Council become a role model for others around the globe.
"One of the outcomes I would like to see, is that Douglas Shire becomes a showcase for best practice for rainforest restoration and inspire others around the world to follow suit," he said.
"The sale of this land was about putting the land in the hands of those who are best placed to deliver a world-class conservation project."
QTFN and Rainforest Rescue plan to partner with the broader community to restore the land, as well as propogate seedlings to help restore other areas of spoiled rainforest.
"They'll create a nursery which will provide training and learning opportunities for Indigenous rangers on country and have already been in discussions with Jabalbina about how the work can be delivered and open up employment opportunities for Eastern Kuku Yalanji people," said Mayor Kerr.
The property handover comes a week after a Tablelands conifer tree project became the first in the State Government's Land Restoration Fund to receive carbon credits.
Rainforest restoration projects like these can effectively sequester carbon from the atmosphere.
Many trees native to the region have a long lifespan and are at relatively low risk of bushfires, meaning carbon can be stored in foliage for hundreds of years.
---