Queensland state borders to open by Christmas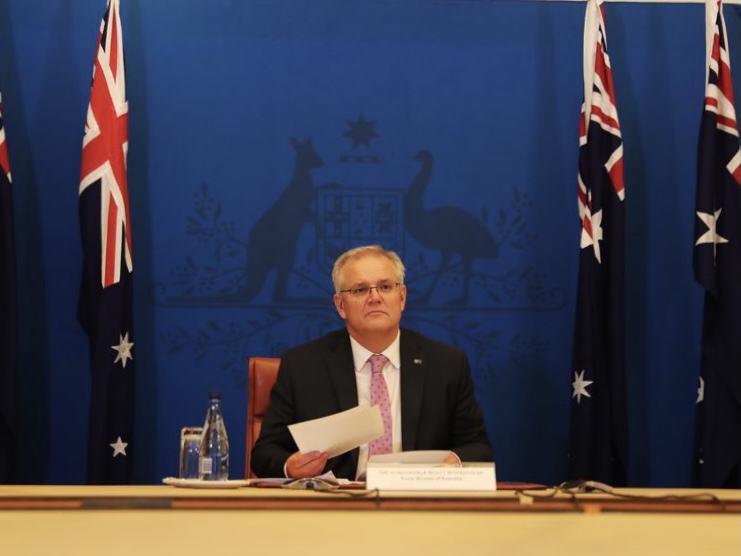 ---
Queensland has struck an agreement to open its borders to NSW by Christmas.
Prime Minister Scott Morrison revealed the news this morning after a National Cabinet meeting.
Also speaking after this morning's meeting, Queensland Premier Annastacia Palaszczuk said the state would review its opening date at the end of November.
The Premier also announced an ease of further restrictions across the state.
---
---
The PM said Australians will be able to travel between all states and territories except WA by Christmas.
"I have an agreement with both (Queensland and NSW) that we'll be open by Christmas. That's what the national cabinet has brought them to," he said.
"Now the timing of that has always been up to the individual premiers within their jurisdictions.
"The federation is still the federation. That hasn't changed. The constitution is still the constitution.
"They both joined the meeting today very productively and very positively."
State Premier Annastacia Palaszczuk didn't reveal when the borders would open, but said she was "very encouraged" by what she was seeing in Victoria.
The Queensland Government has also announced a number of eased restrictions relating to crowd and guest limits at weddings, sporting events and funerals.
From 4pm on Tuesday November 17:
Capacity in indoor premises will increase from 1 person per 4 square metres to 1 person per 2 square metres
Weddings will be permitted to host 200 people and any number of guests will be allowed to dance
Funerals will also be able to host 200 people, while outdoor events will be able to host up to 1500, up from 1000
Stadium capacity at sporting events will also increase from 75 per cent filled to 100 per cent
Home gatherings to increase from 40 to 50 people