Tropical Abode: Our essential guide to the perfect home with The Palms crew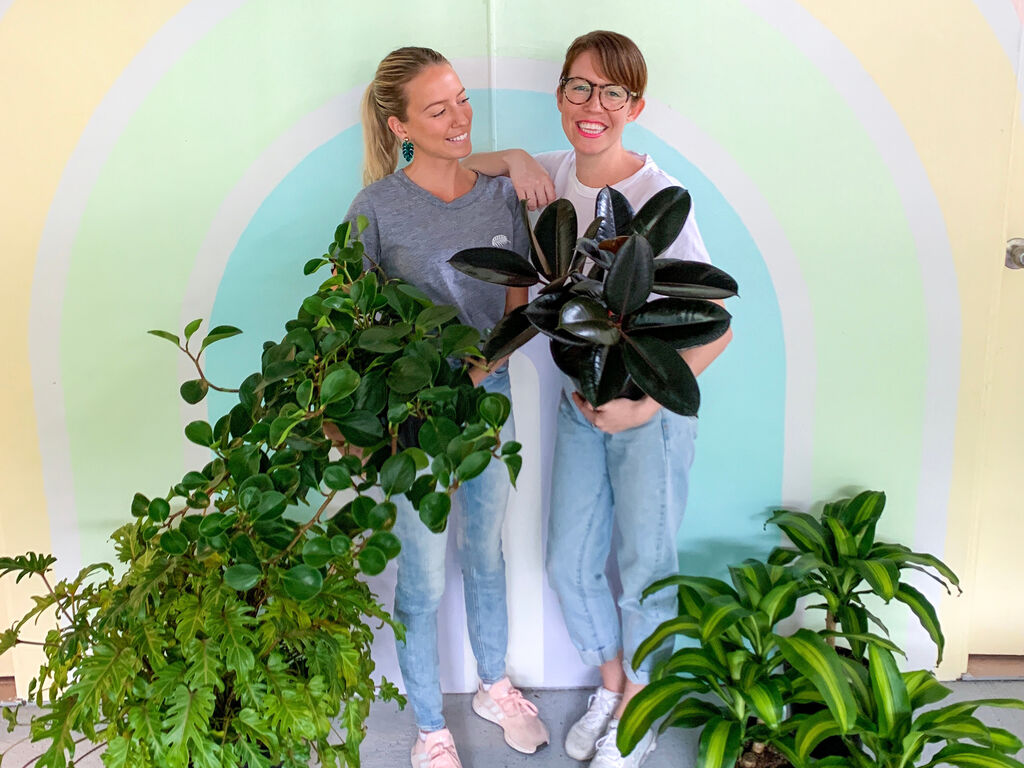 ---
Creating a living space you love to be in, surrounded by plants and products from a locally-owned business?
That's what we call a win-win situation.
That's what's on offer at The Palms in Aeroglen, one of our favourite retail-cafe spots in Cairns.
We sat down with Jacqui Barber and Teagan Lloyds from The Palms to get some insider tips on the trends shaping tropical living.
---
---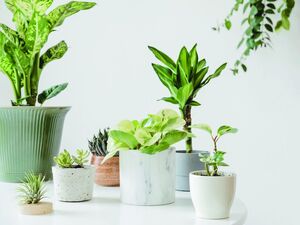 Is there more to just placing a plant next to a window or on the kitchen bench?
Of course there is!
Up your plant styling game by adding dimension, height, texture and colour to your plants.
This can easily be done using pots in a variety of colours and materials, beautiful tall planters and plant stands, and furniture pieces like stools, side tables or repurposed items from around your home.
Stamp your creative flair on your plant styling.
Grouping plants together with different foliage and on varying levels is another way to make your space pop.
Not only is it a fun exercise to find the most visually appealing combos, it can be helpful with future plant care and makes great mini-ecosystems for your plant babies.
---
BACK TO NATURE
We're tied to our natural environment both spirituality and physically.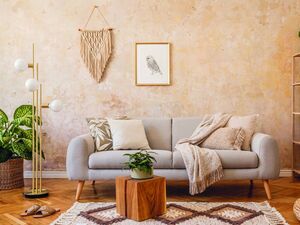 Bringing pieces into your home that represent this environment only helps to create a more soulful abode.
The interior trend for natural, raw finish and light timbers, rattan and cane furniture and soft furnishing fibres like jute, linen and seagrass will continue well into the new year.
Using luscious indoor plants and spectacular real and dried floral arrangements is another way to breathe life and wellness into your space.
This could be experiencing a beautiful jute rug underfoot, admiring your gorgeous plant in a decorative cane planter or woven seagrass basket, or relaxing in undeniably soft linen sheets.
---
SHOP LOCAL
This year has made us re-evaluate so many things in our lives and for some it has pushed us to make more conscious decisions about the way we want to live.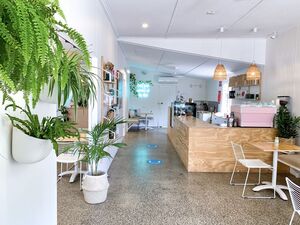 Shopping locally for your interior styling and gift needs has so many wonderful benefits.
Hunting for beautifully curated pieces in your local stores will ensure your home has something unique to say about you.
Not only will you receive compliments from your nearest and dearest about your gorgeous purchases, you can rest assured that a limited number of people own the same item.
Spreading your shopping love to local businesses helps your community thrive and encourages shop owners to continue sourcing beautifully distinctive products for you.
---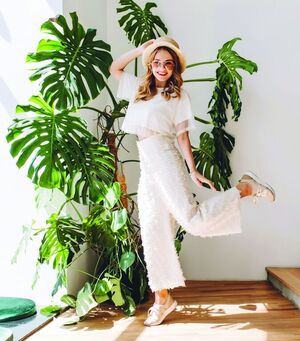 LOOK AT ME
Splurge a little and get yourself statement pieces to make your home sparkle.
Nothing beats bringing home a coveted item that you can admire for its beauty, quality and design every day.
Why not make your statement piece a living thing?!
We recommend using statement plants to help transform your space and set the overall tone for the room.
Large plants in the indoor tree category like fiddle leaf figs (ficus lyrata), rubber plants (ficus elastic), palms and giant monstera are very effective at bringing the wow factor.
Smaller plants with incredible cascading foliage can also do an excellent job when perched on a shelf or hung high.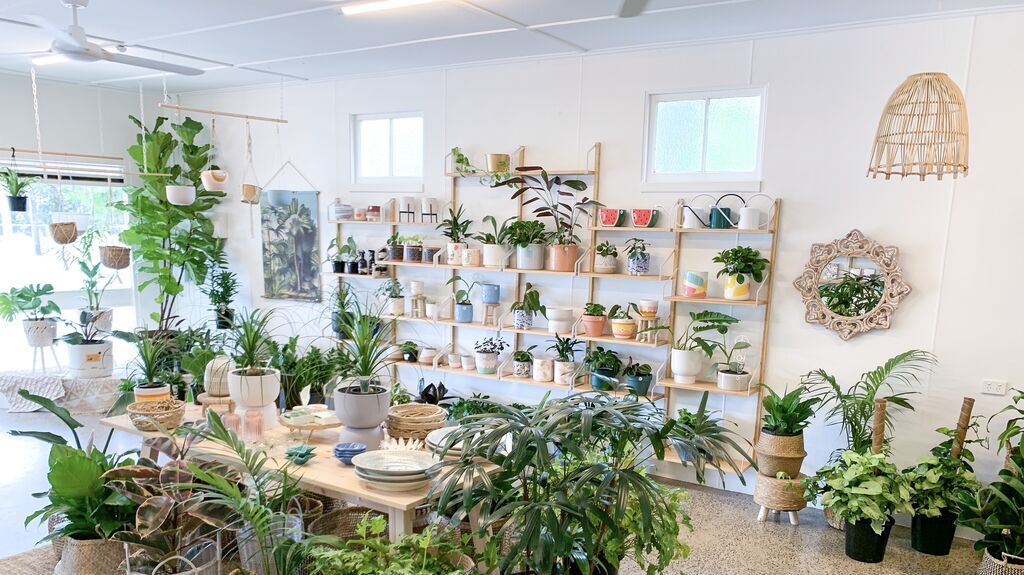 ---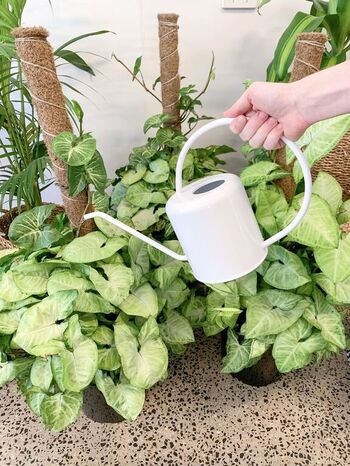 It's Getting Hot in Here
Care tips for tending to your plant babies during summer:
Water often
Plants dry out faster in the hotter months, make sure you give them a good drink when they feel dry. Too long without a drink will cause stress to your plant and affect its foliage.

Check the sun
As the sun's rays intensify, relocate any plants that may burn if exposed to long periods of direct sunlight.

Warmer is best
Freezing cold temps are not good for indoor plants. Our tropical climate is perfect for many plants, so reconsider blasting the A/C.

Fertilise
Remember to feed your plants quality plant food and they will reward you with beautiful new growth.
---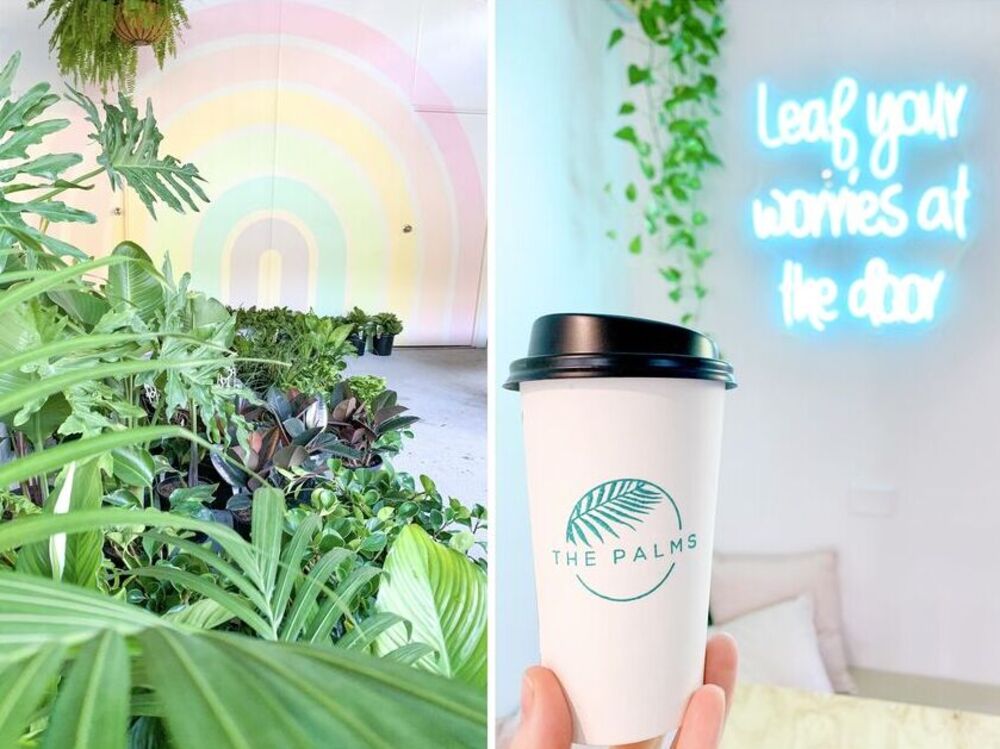 IN PROFILE: THE PALMS
Come leaf your worries at the door in this beautiful urban sanctuary.
The Palms offers a place to escape the daily grind surrounded by luscious indoor plants, gorgeous planters and baskets, and bespoke homewares and furniture pieces.
Serving you delicious premium coffees, speciality lattes and a selection of sweet and savoury treats, you can truly relax amongst the good vibes.
Set to celebrate their first birthday in business soon, sisters Jacqui Barber and Teagan Lloyds have been sharing their love of plants and beautiful things with the region in their Aeroglen shop, online store and across the socials.
They're passionate about bringing life indoors to make every space feel like home.
The Palms' strong focus on serving top notch espresso has created a loyal following with coffee lovers.
If you haven't visited yet ... add it to your must-do list!
For more, visit The Palm's website and follow @thepalmscairns on socials.
---