'Tipped over' turtle rescued at Cooktown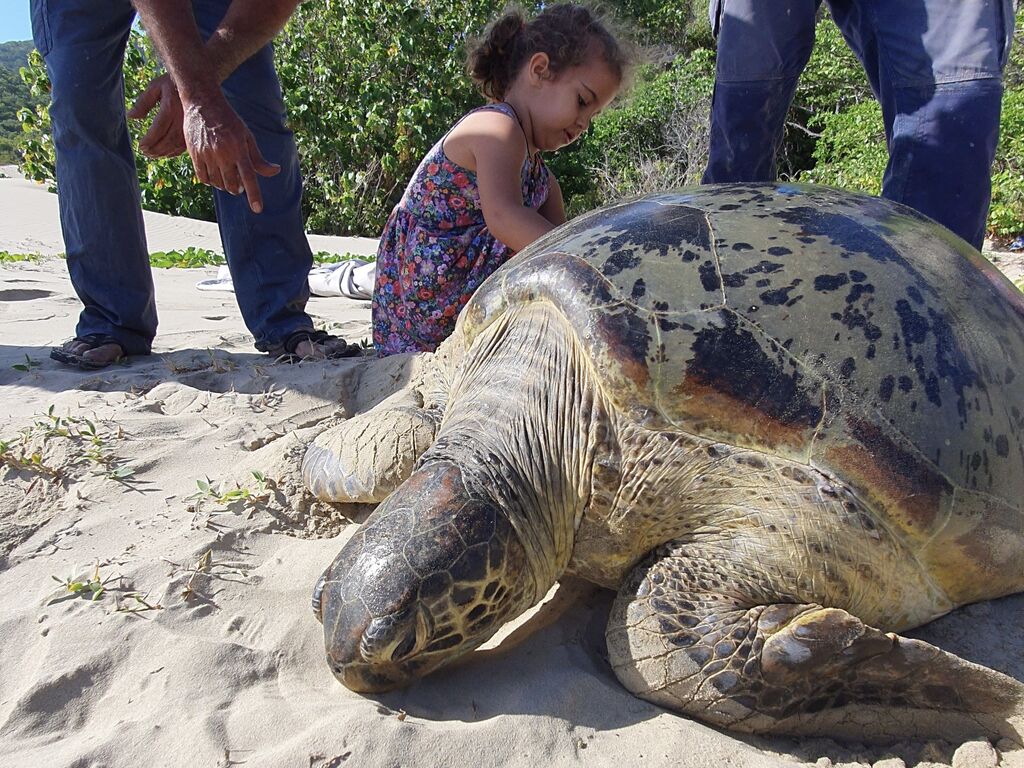 ---
A beached turtle has been returned to sea-fety, after a local spotted tracks leading into soft sand dunes at Finch Bay, Cooktown.
Yuku Baja Muliku (YBM) received a report just after 7am this morning of a female green sea turtle found tipped on her back and tangled in plants.
YBM rangers and Queensland Parks and Wildlife rangers attended and assisted the approximately 130kg, one-metre-long turtle back to the ocean.
---
---
YBM ranger Joallan Seagren said there was about thirty minutes between the rescue team receiving the call and safely shifting her back to the ocean.
"The locals that found her had already tipped her over, and so we just needed to get a tarp and shuffle her onto it, taking care not to distress her even more," Joallan said.
"It's very lucky that the local went and investigated when she saw the tracks this mOrning, as the heat and high humidity up here could have been very detrimental to her health.
"It's rare to find a turtle nesting on Finch Bay, and also a turtle tipped on their back.
"It took a bit to get her out because the sand was so soft, and she was such a big girl with a bit of weight behind her."
Yuku Baja Muliku is a not-for-profit Indigenous land and sea ranger group covering 22,500 hectares of country around Archer Point and Annan River, south of Cooktown.
The organisation runs turtle rehabilitation, seagrass monitoring, fire management, pest control and cultural site preservation across the region, as well as a junior ranger program for both Indigenous and non-Indigenous local school students.
Watch a video of the turtle rescue here.
---