Local artist joins Crystalbrook to raise money for Cairns youth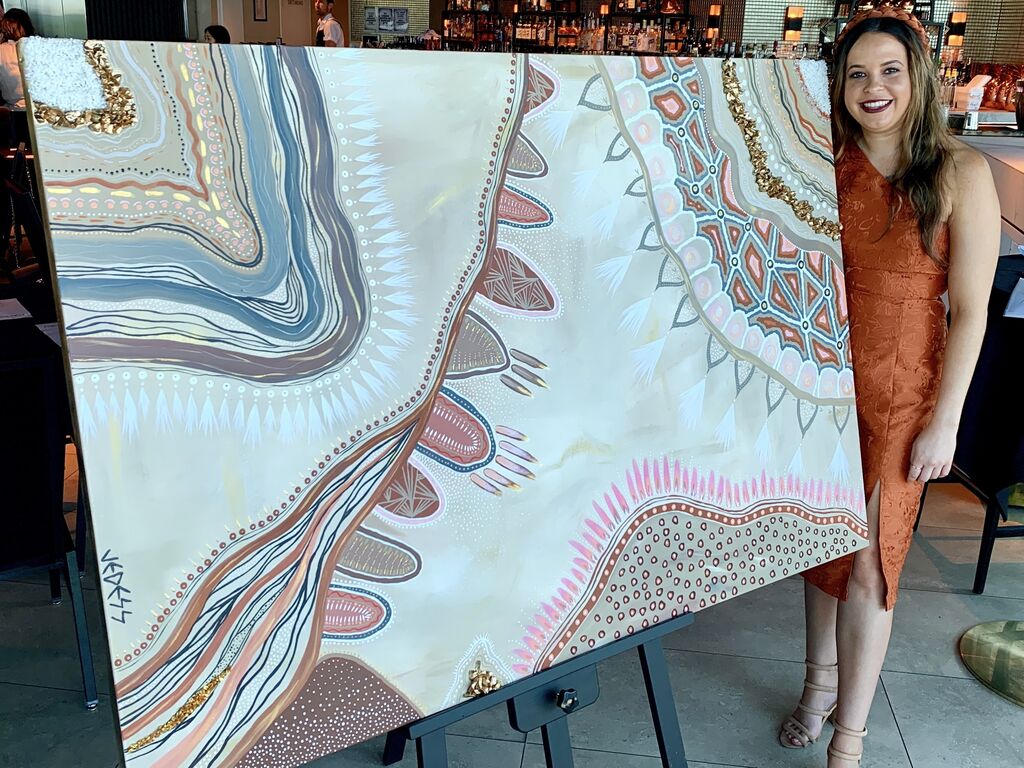 ---
Crystalbrook Collection has collaborated with a local creative to raise money for an Indigenous youth group.
Cairns artist Jedess Hudson presented a stunning painting to Crystalbrook's Oaks Day event at Rocco yesterday, which sold for $1500 in a silent auction.
The money will be donated to Deadly Inspiring Youth Doing Good (DIYDG), an youth-led organisation aiming to "inspire, equip and empower" the next generation.
---
---
Jedess, a Ewamian and Western Yalanji woman, told Tropic Now the organisation aligned with her and her values.
"Cairns youth is an issue that everyone keeps talking about, and I think DIYDG are doing a lot to answer these community concerns," she said.
"They run peer support sessions, wellbeing camps, outreach and crisis support, especially to those in Child Safety care.
"The young people behind DIYDG are really positive role models, which is so important to be surrounded by as you're growing up."
As an Aboriginal & Torres Strait Islander Corporation, DIYDG works within traditional kinship structures to support the learning and nurturing of all young people in need.
Jedess said the painting, titled Female Power, is also dedicated to women who show strength and resilience in every aspect of life.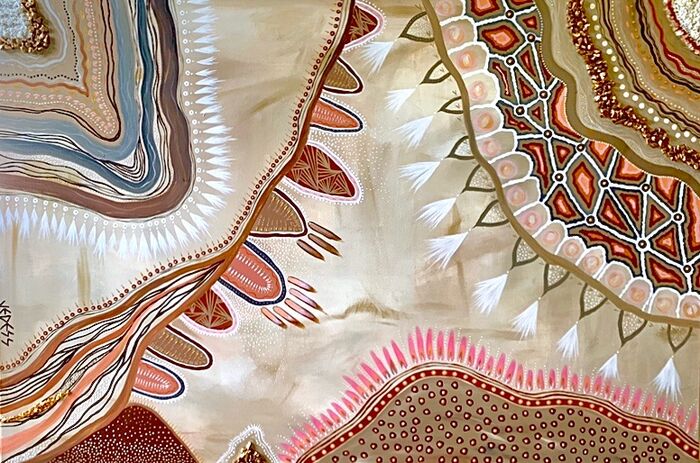 "There's an expectation that women should be everything and wear all these different hats, both feminine and bold," she said.

"This painting is about honouring all of those qualities.

"I also included 3D elements for the first time, incorporating crystal quartz and agate inspired elements found on my traditional homelands.

"The gemstones amplify, restore and encourage positive intentions with your thoughts."

Belinda Danks-Woodley, Crystalbrook's Area Marketing and Communications Manager in Cairns said the company is proud to partner with Jedess on an important cause.

"While the Spring Racing Carnival is a fantastic excuse to dress up and enjoy a day out with friends, we're proud to collaborate with Jedess Hudson and raise funds for a local community group," she said.

"(DIYDG is) led by empowered young people who want to come together and make a difference in our community."