National Recycling Week: Time to cash in your cans at Palm Tree Recycling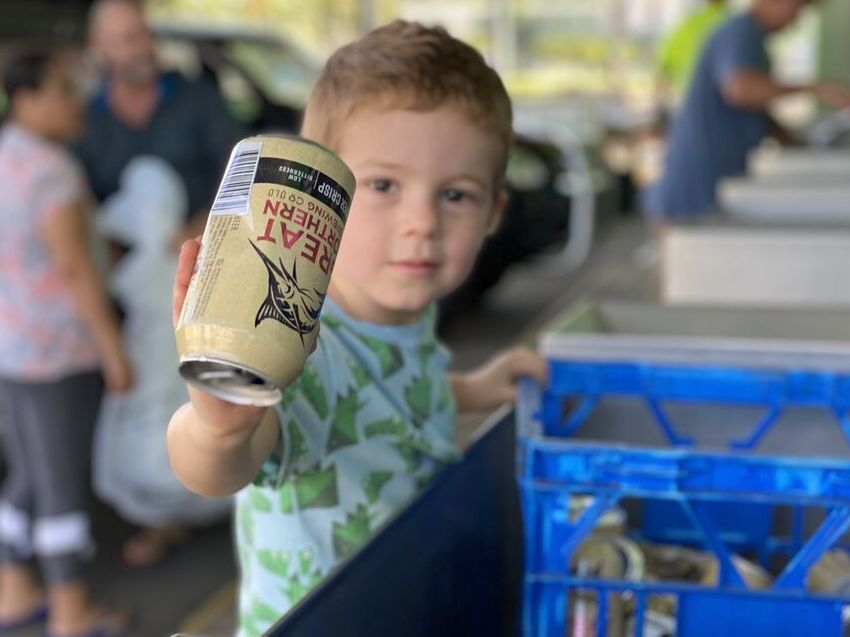 ---
To mark the new National Recycling Week, Tropic Now spoke to Palm Tree Recycling – our local cash-for-cans hub.
Each year, about three billion beverage containers are generated in Queensland alone, making for the second-most littered item.
Collecting cans and bottles not only reduces waste, but saves on the greenhouse gas emissions of making new materials.
Recycling is one of the easiest (and most rewarding) ways to make a difference.
The Palm Tree team offer 10c for every eligible drink container across its two facilities in Smithfield and Bungalow.
The end result? A handy bit of pocket money – or a donation to a local club, school or organisation – and a much healthier, happier environment.
---
---
How does Palm Tree Recycling get involved in raising awareness of the importance of recycling?
Our team are actively involved within the community.
We advocate for change and educate the community about how they can get involved in the Containers for Change scheme by visiting one of our sites.
More recently we have hosted excursions for children's groups, visited local schools to present, and worked with several community groups.
With over 20 years industry knowledge, we're passionate about offering a sustainable, long-term recycling program to the Cairns people.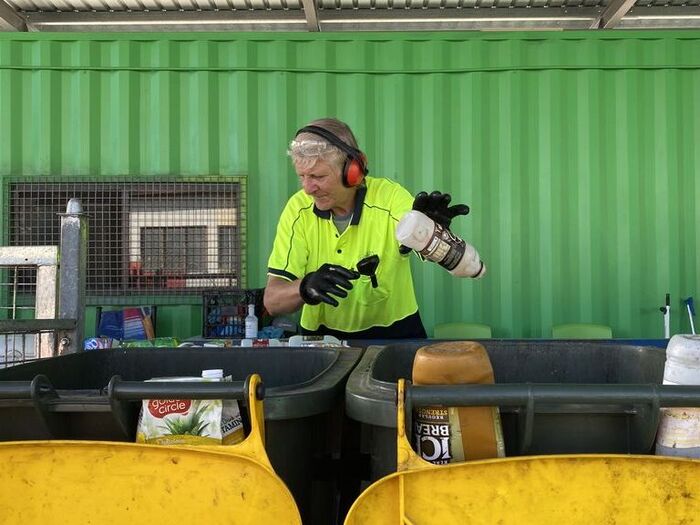 How can Palm Tree Recycling help locals do more in terms of recycling?
As well as servicing the residential public at both of our Cairns locations, Palm Tree Recycling offers a commercial service to over 100 pubs, clubs and organisations across Cairns. This is something we are particularly proud of.
Working together with these establishments, we're able to keep an average of 20,000 drink containers per week from entering landfill.
Many of our commercial partners opt to donate their refund to a nominated charity or community group, so the environmental benefit is just the beginning.
Are there other ways locals can get involved in National Recycling Week?
Absolutely, container recycling is just one piece to the puzzle.
Recycling week is a great excuse to re-evaluate your daily practices.
Where can your home or workplace make a change? It could be as simple as establishing a composting system at home or purchasing some reusable fruit and vegetable bags for your weekly grocery shop.
Are you recycling your 10c eligible drink containers? Think cans, bottles, poppers etc. There's no better time to start.
Visit our friendly staff to give your containers another life and save our planet.
Why not consider donating the refund to a charity or local group too? Just ask us how and we can assist.
As the saying goes, "This world doesn't need a handful of people recycling perfectly, rather we need a million people doing it imperfectly."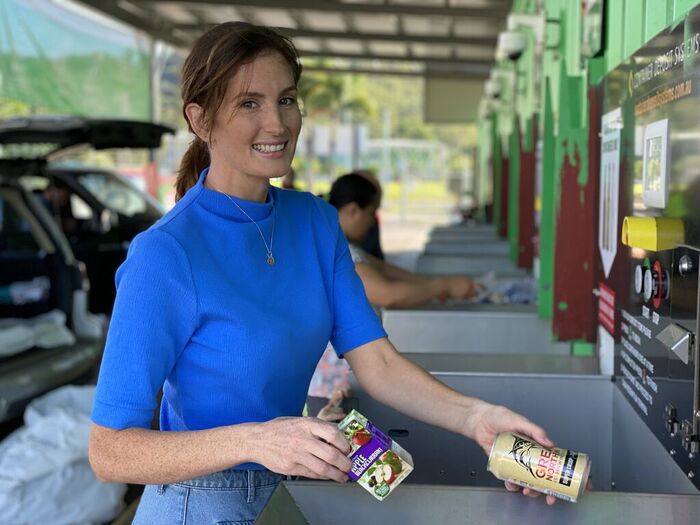 ---