JCU opens $30m Ideas Lab to ignite local innovation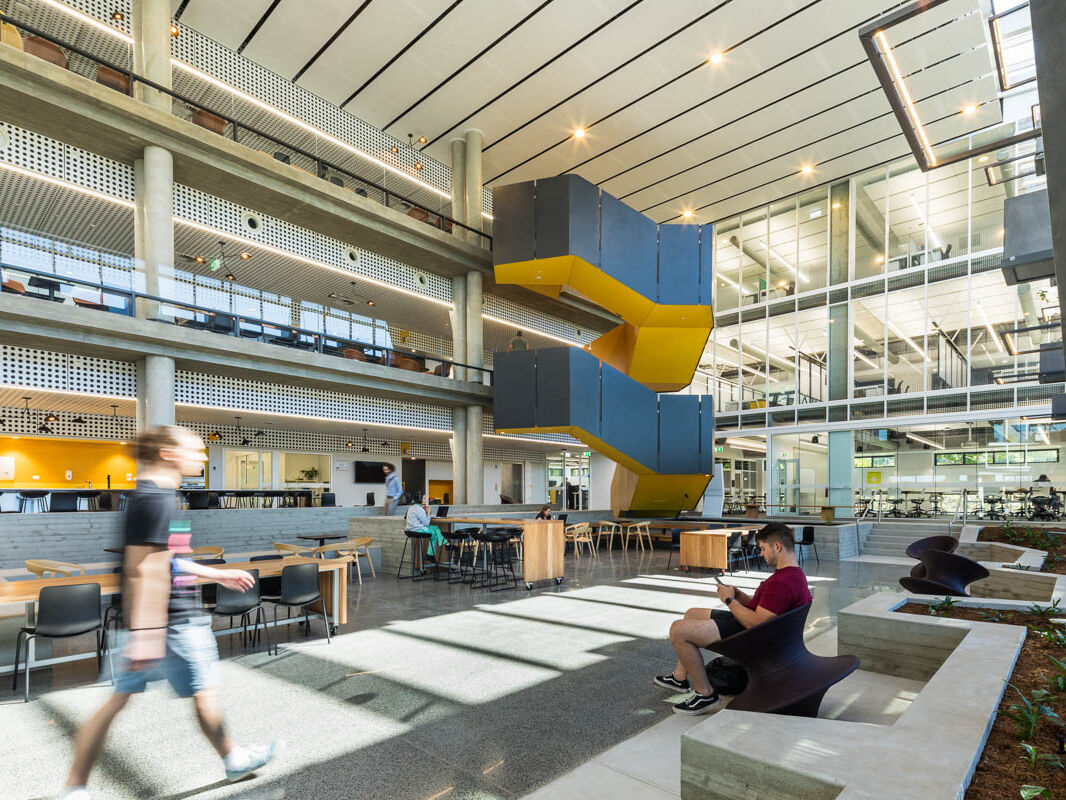 ---
James Cook University has today unveiled a multi-million dollar centre to drive innovation in the Cairns region.
With both function and aesthetics at the forefront of its design, the world-class Ideas Lab on JCU's Smithfield campus will help facilitate STEM-related local startups.
The $30 million facility – funded equally by JCU, and State and Federal Governments – offers a collaborative space for students and entrepreneurs, with the potential for development and trial of prototypes.
---
---
Cairns Campus Director Dr David Craig said the Ideas Lab brings together JCU staff and students in Internet of Things Engineering and data science, alongside local innovators.
"This is the home of innovation for Far North Queensland, bringing together JCU researchers and community entrepreneurs in an environment that's designed to bring our region's best ideas to life," Dr Craig said.
Coinciding with the Federal Budget's unexpected subsidisation of the research industry, the Ideas Lab is set to stimulate the local economy in the coming years.
Project Manager Rachel Argent said the building's state-of-the-art architectural features and sustainability measures also mirror international green building standards.
"Some of the design features are the northern green vine wall, bioswale that filters the building's stormwater, and 60kW Solar PV System on the roof that feeds into the building energy requirements," said Ms Argent.
The design also includes an external membrane around the building which can be used for projection of images and videos.
"We intend to showcase JCU and the innovation communities' research and teaching on these external walls, hopefully leading to film screening and community gatherings," said Ms Argent.
The Ideas Lab was designed by Wilson Architects with local firm Clarke and Prince, and built by Watpac Construction and local subcontractors in July this year.
JCU invites anyone who'd like to collaborate with researchers on a STEM-related project to contact the university here.
WATCH A FLY-THROUGH VIDEO OF THE IDEAS LAB BELOW: