CQUni's push for new CBD campus picks up steam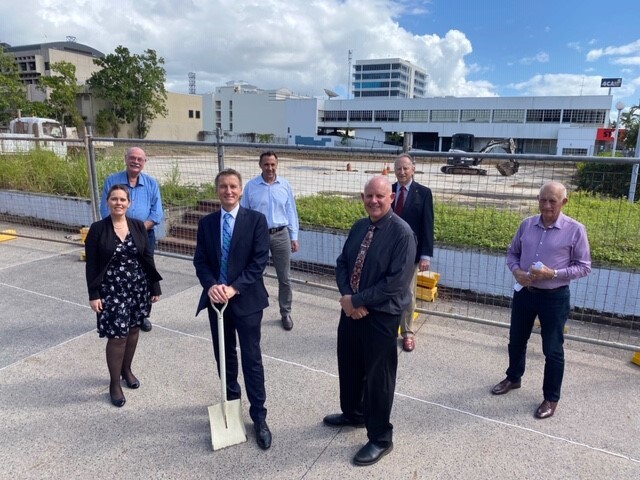 ---
CQUni and Cairns Regional Council are again calling on the Commonwealth to help deliver a new $50m campus in Cairns.
The proposed campus, earmarked for a prime CBD location on the corner of Grafton and Hartley streets, would cater for a projected two-fold increase in local student demand over the next decade.
The renewed push comes after $10 billion was allocated to infrastructure in last week's Federal Budget.
---
---
CQUniversity Vice-Chancellor and President Professor Nick Klomp said the proposed new campus had the potential to inject $500 million into the Far North over the next decade, including 330 initial construction jobs.
"CQUniversity's Cairns presence has grown exponentially in the almost five years we've been in the region – but student demand is now far outstripping our ability to grow in our current location," Professor Klomp said.
"We've got more than 2,000 students currently enrolled in the Cairns region and plenty more knocking on the door.
"We expect to finish the year with more than 20 percent growth, for the fifth year in a row.
"It's clear that following the devastation of COVID, the Cairns community has an appetite to study and upskill and our planned new campus – which will ideally form part of the Cairns Knowledge Precinct – will cater to that appetite and get more Cairns residents into work.
"As we saw in last week's Federal Budget, infrastructure spending is critical for our nation's economic growth and recovery and the new Cairns campus project is a great example of that."
CQUni has so far invested more than $50 million into Cairns "under its own steam," but now requires Commonwealth support to meet increasing community demand.
Cairns Mayor Bob Manning has backed CQU's vision and said the new CQUniversity campus was the biggest post-coronavirus boost the Federal Government could give to the city of Cairns and FNQ.
"A purpose-built CQUniversity campus will see more people in the CBD, which means more foot traffic – and that's great for business in Cairns, particularly as we recover from the pandemic," Cr Manning said.
"I urge the government to direct some of the budgeted infrastructure spending towards education infrastructure in the Cairns region. By doing so they will boost the local economy by getting more people skilled, qualified and into work."
Following construction, the proposed new CQUniversity Cairns campus is expected to generate an additional $50.2m a year for Cairns, catering for over 4,000 students by 2030.
---