Say hello to Sauce, the newest brewpub in Cairns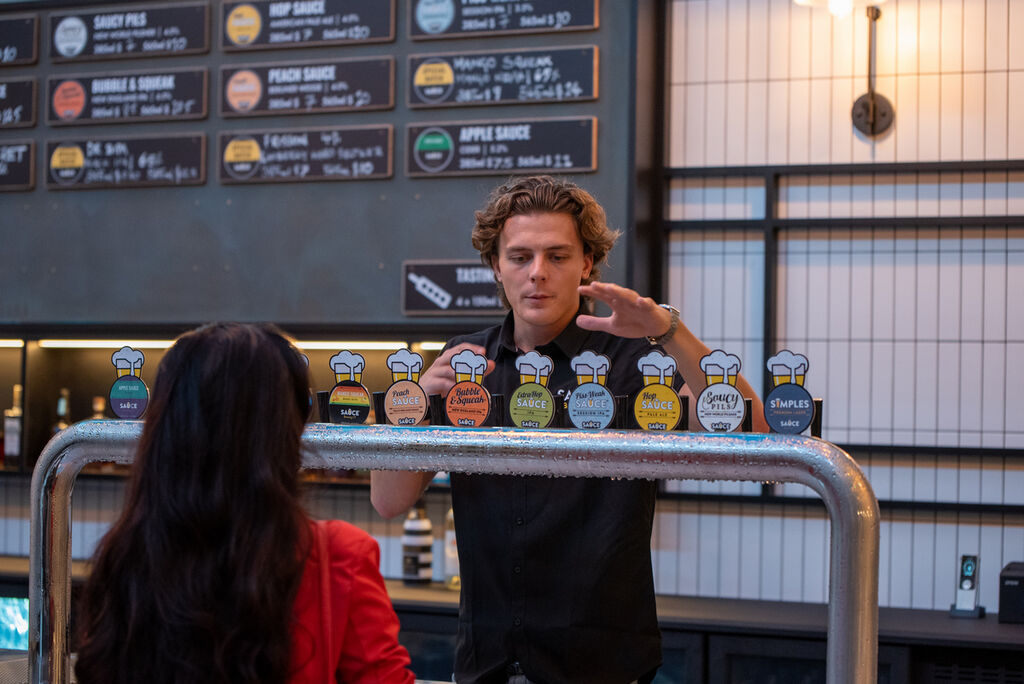 ---
Cairns definitely isn't short on places to enjoy a cold one (and even in 'winter', it needs to be cold), but there isn't anything quite like the new brewpub extravaganza that is Sauce Brewing Co.
A long-vacant space on Lake Street – long ago home to Blue Sky Brewery – has been transformed into a 400-capacity venue with all the trimmings; a 1000L brew room out the back, full-service bar, a massive restaurant and kitchen and a nifty bottle-o out the front aptly named OutSauce Liquor.
---
---
Sauce started as a microbrewery in Marrickville in Sydney's inner-west – otherwise known as the craft beer capital of Australia, with the highest number of microbreweries per capita in the country.
Boss man and beer lover Mike Clarke chose Cairns to open his second establishment largely because he wanted to spend more time here.
He also thinks Sauce's signature style of super hoppy, quirky brews is a serendipitous match for the city and the "salt of the earth Australians" who call it home.
"The people of Cairns are really embracing craft beer and we're stoked to bring a variety of big, bold flavours and creativity to the city," Mike told Tropic.
"Marrickville (aka the Mothership) is our production brewery and where we produce our kegs and cans for distribution around the country. It's a big old warehouse and the taproom is inside, so it's very industrial and only really focuses on Sauce beer.
Up here, it's all about the venue and the experience; more taps, guest beers, a full bar with a carefully curated wine and spirits list, and a massive kitchen dishing up fresh and delicious gastro-pub style food. Oh, and a bottle shop housing the best of independent craft liquor from around Australia."
Sauce sets itself apart from other breweries in the Tropical North with a focus on zingy, zesty and bold flavours.
When asked to choose his favorite few brews, Mike told Tropic he doesn't have any – a fair answer considering there's 18 beers on tap at any one time.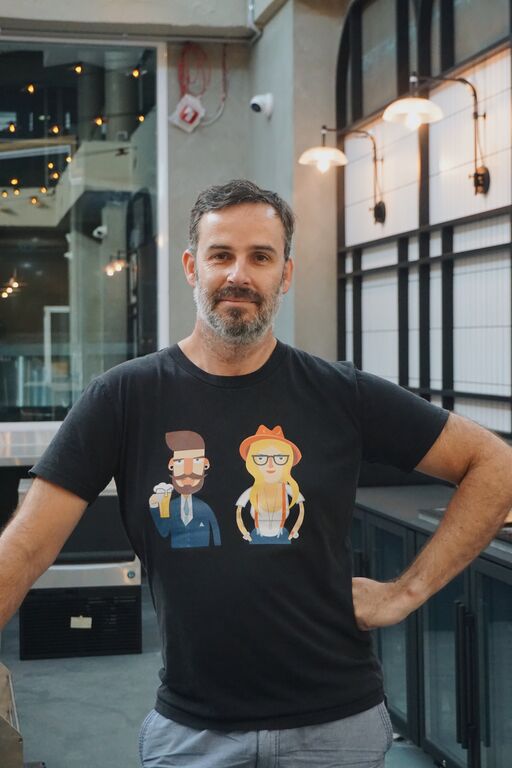 "We're all about variety. No favourites, we love everything, but we probably tilt in favour of the hoppier American styles," he said.
"That said, we make amazing stouts, including some barrel-aged imperials, and some other quirky stuff.
We also do some special batch releases that are always pushing the boundaries, and people can come in and taste a few different ones on a tasting paddle.
The whole point is, every time you come in, there will be something different to try."
Bubble & Squeak (a hazy, juicy, intensely aromatic blend of citrus flavours – practically Tropical North Queensland in a can) and Piss-Weak Sauce (a mid-strength but hop-heavy session beer) are just two IPAs on offer.
Mike's also created a Frisson Raspberry Hard Seltzer to suit Cairns' summery climate, as well a tart, tangy Peach Berliner Weisse.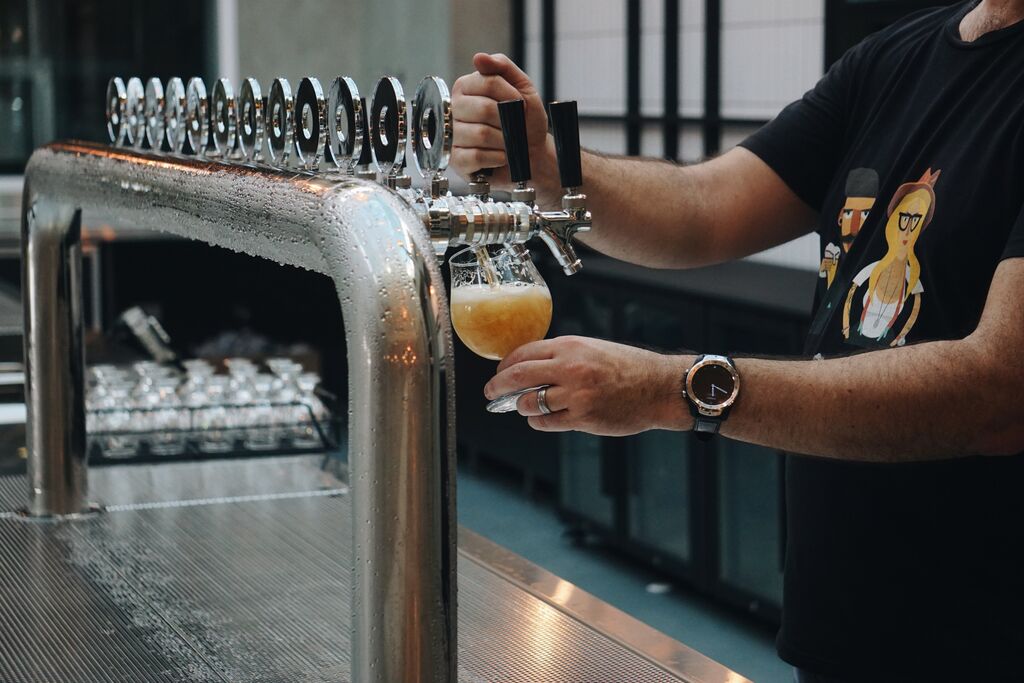 Matt Kirkegaard, craft beer aficionado and founder of Australian Brews News, expects these flavour-forward, tropical tastes to be a hit with locals and tourists alike.
"That's one of the special things about beer – wine reflects the region where the grapes are grown, but the best beer reflects the place it's made," he told Tropic.
"It's all about what I call the cultural terroir, the place and the people who will drink it, as opposed to the physical terroir.
Sauce is a really progressive, on-trend brewery and Cairns has a growing appetite for craft beer, so it's really exciting to see the two combine."
If beer isn't your beverage of choice, there's a nice selection of wines and spirits at the bar, and a Wolf Lane cocktail menu of course.
And like all good pubs, Sauce also serves up some equally good grub.
The pints are perfectly paired with a locally-inspired menu by Head Chef Kashi Emery, featuring a Tablelands grazing board, ceviche of cured coral trout with chilli and citrus zest, and pork short ribs (slow-cooked in a Sauce beer blend) with crispy potato chats, slaw and housemade sticky bbq sauce.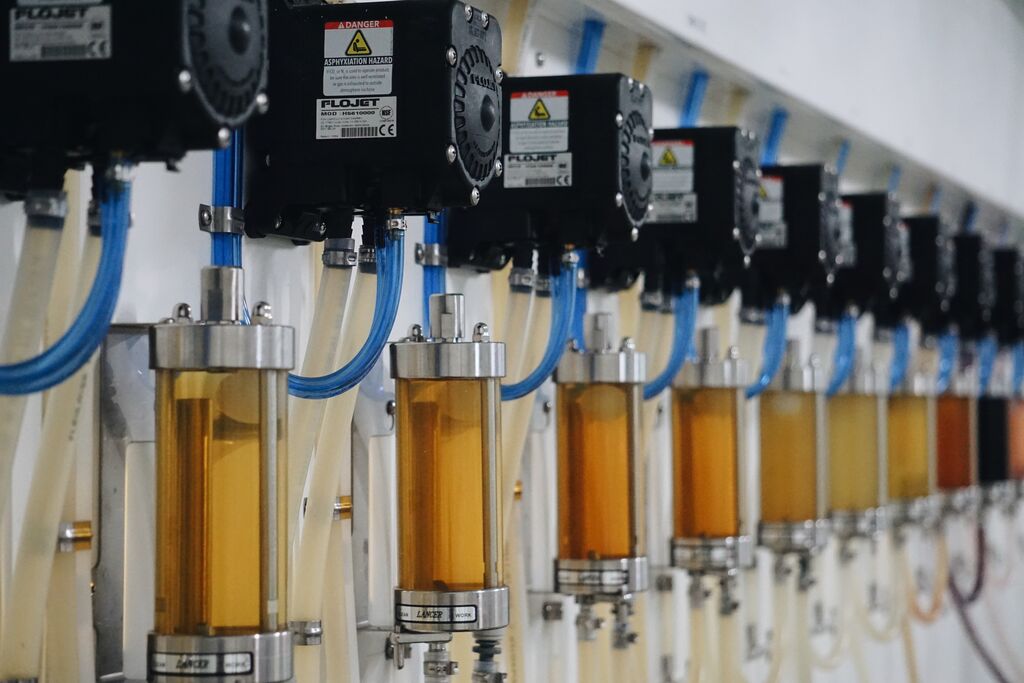 As for the bottle shop, it's all about quality over quantity.
"OutSauce is focused on local and independent craft beer and spirits, supporting small businesses and keeping profits in Australia," Mike said.
"We're shipping pallets from interstate so we can bring the cool stuff to Cairns you wouldn't normally be able to get, and we'll have a rotating stock to keep things interesting.
"I'm a whisky lover as well as a beer guy, so you can expect a nice range of whisky in both the bar and the shop."
Whether you're a hop-head, a sour-freak, or you just like good quality, drinkable ales, Mike reckons there's something for everyone at Sauce. We can't help but agree.

Drop in for some Sauce on 38 Lake St or visit their website here.
This story originally appeared in Tropic Magazine Issue 26. Read the issue here.
SAUCE LAUNCH PHOTO GALLERY // 8/10/20: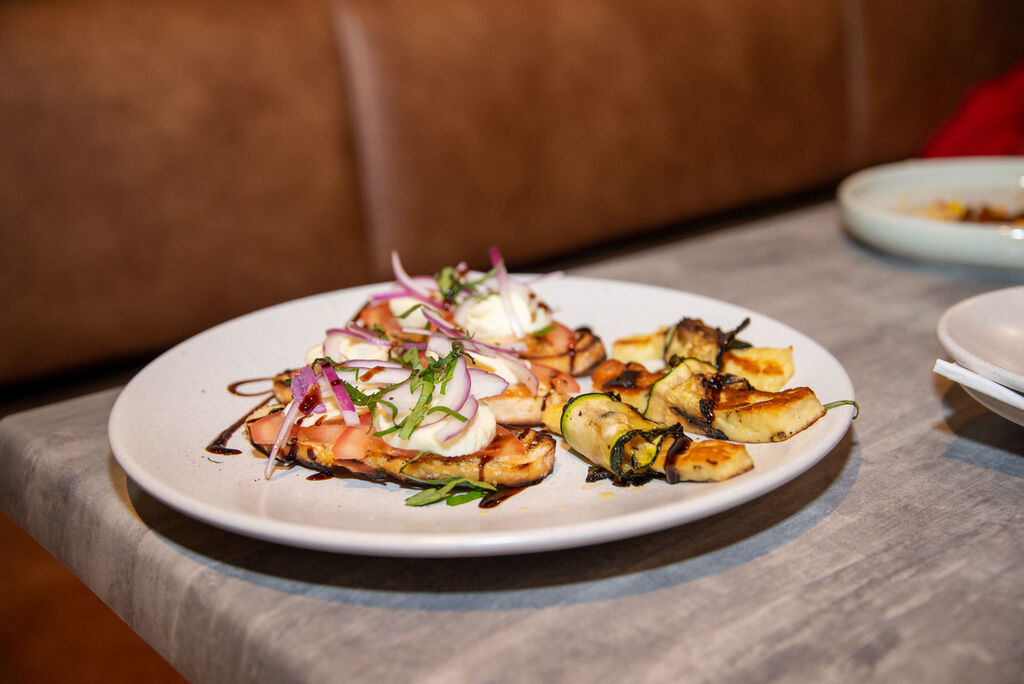 ---