Local tourism operator makes bold move with key appointments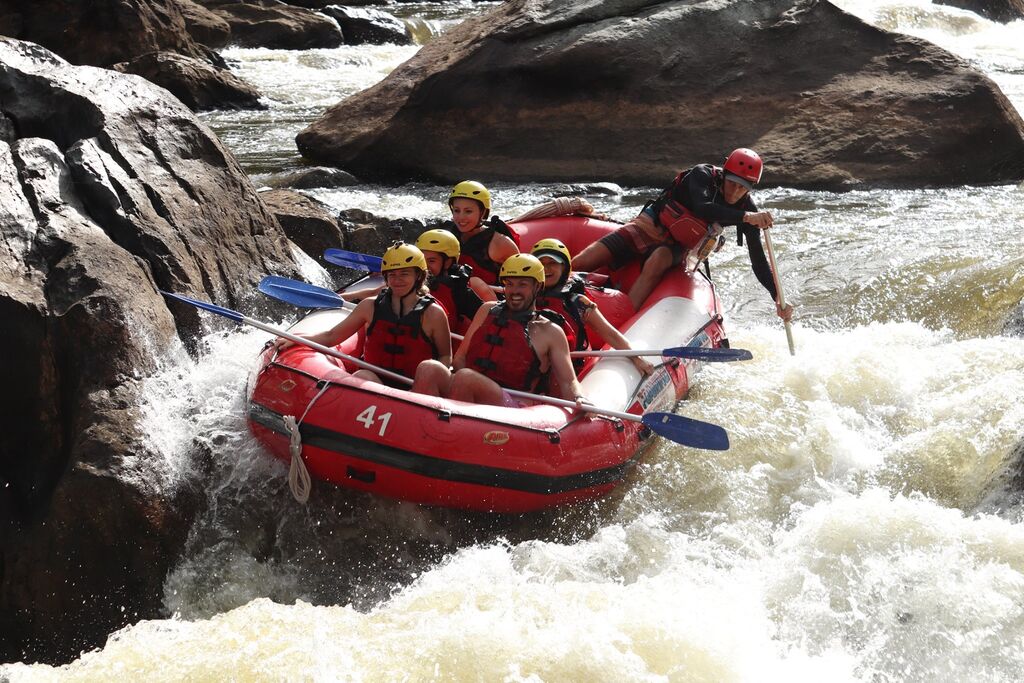 ---
Cairns Adventure Group has signalled its faith in post-coronavirus tourism with the appointment of two key sales and marketing executives.
The group – which includes Foaming Fury and Waterfall Wanderers – today announced Peta Zietsch as the new Director of Sales and Tim Hu's return as Marketing Manager for Eastern markets.
Director of Cairns Adventure Group Roderic Rees said both Peta and Tim bring a wealth of industry knowledge and international connections to the group.
---
---
Peta comes with over twenty years of experience as the Director of Sales with Raging Thunder Adventures, another leading local tourism company.
Tim Hu is returning to Cairns Adventure Group after a brief stint in the hotel market, working with Crystalbrook Collection and other local companies.
Both roles will focus on the continued expansion of all the group's activities, including white water rafting, rainforest tubing, and day tours to the Tablelands, Cape Tribulation and the Daintree Rainforest.
Roderic told Tropic Now the appointments are "proactive steps" to get ahead of the game in the post-coronavirus market.
"When international tourism does eventually open up, we will have invested the time to promote the region.
"Far North Queensland will be up against all tourism destinations on the planet, and we're getting ready to be at the top of that list."
In the meantime, Roderic expects a positive wet season ahead, with white water rafting continuing to be popular among "innately adventurous" Australian tourists.
Peta also told Tropic Now she's thrilled to be back in the local tourism scene.
"Tourism in Cairns has been built on family-owned businesses and it's really exciting to be joining a well-respected family business," she said.
"Roddy is a modern-day tourism pioneer, and I'm very much looking forward to working with him and his team."
Peta said she expects a "very healthy wet season" ahead with "great water levels".
"Wet season has a bit of a bad rep up here, but really, it's the best time to do something like rafting," she said.
"It's absolutely beautiful, the amount of water you see. I was blown away by it when I moved here 28 years ago."
Find out more about Cairns Adventure Group via their website.
---