UMI Arts boosts the confidence of local Indigenous artists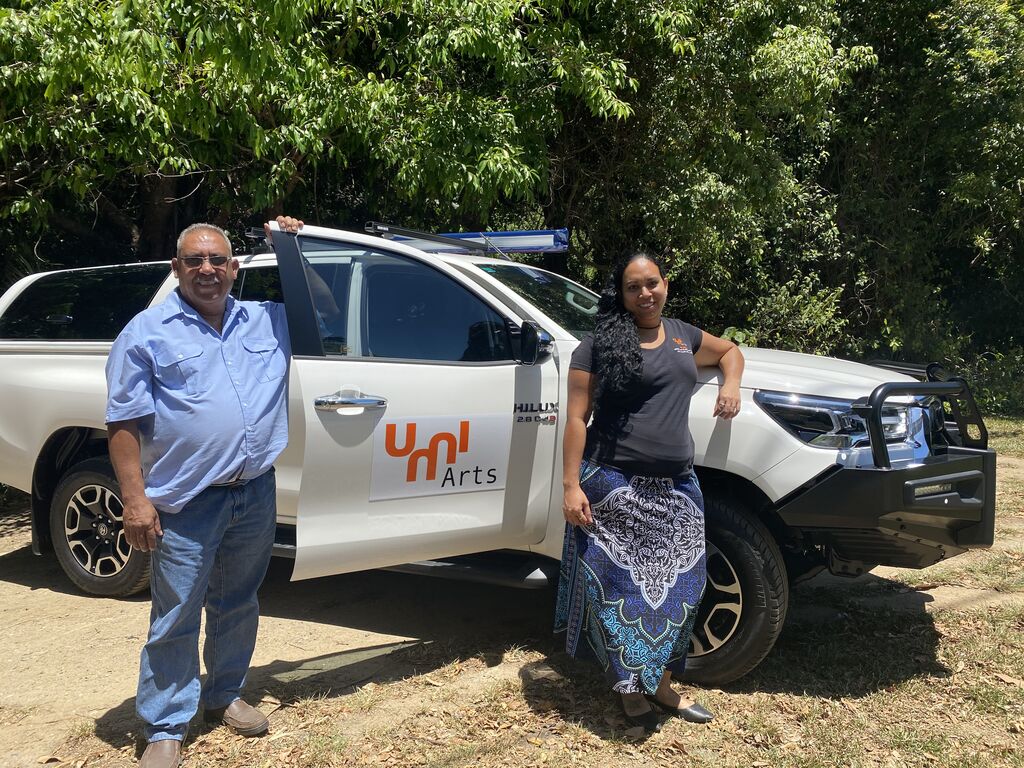 ---
"People are still investing in art as an investment, because art will never go stale".
It is that sentiment driving the Executive Officer of UMI Arts Peter Lenoy, as the organisation announces a series of new workshops for emerging artists.
Mr Lenoy told Tropic Now that UMI Arts created these workshops to inspire confidence and increase the capacity of artists who may have been deterred from industry involvement by the economic impacts of the pandemic.
---
---
UMI Arts assists emerging Indigenous artists in creating profitable and engaging works, as well as provides opportunities for artists to have their work seen at the UMI Arts Aboriginal and Torres Strait Islanders gallery.
Mr Lenoy said that depsite the challenges of this year, he envisions a positive future for UMI Arts.
"COVID has shaken us all upside down, it's shaken my confidence in whether we could still be sustainable, [but] we are a part of the economy," Mr Lenoy said.
"We supply local artwork to local businesses. When we grind to a halt, so does the rest of the economy."
As well as the newly announced workshops beginning in November, UMI Arts has online initiatives to keep the local art industry afloat with a busy online store and involvement with online curated art festivals.
"That's the new way of doing business now," he said.
"Historically, we used to physically go. This year we were part of a satellite venture for the Darwin Aboriginal Art Fair, selling products online."
The initiative has been supported by the Australian Council of the Arts, which allowed UMI Arts to acquire a new vehicle to reach communities surrounding Cairns.
"Cairns is the centre point for the region with other neighbouring townships and communities such as Mossman, Mareeba, Atherton, Kuranda, and Yarrabah, being within an hour's drive and therefore, often inaccessible to artists," Mr Lenoy said.
The workshops will feature a qualified curator and offer involved artists knowledge of marketing and accessing grants, as well as the opportunity to exhibit their art at the Cairns Indigenous Art Centre in the future.
Find more information on UMI Arts here.
---
15 years on and still growing strong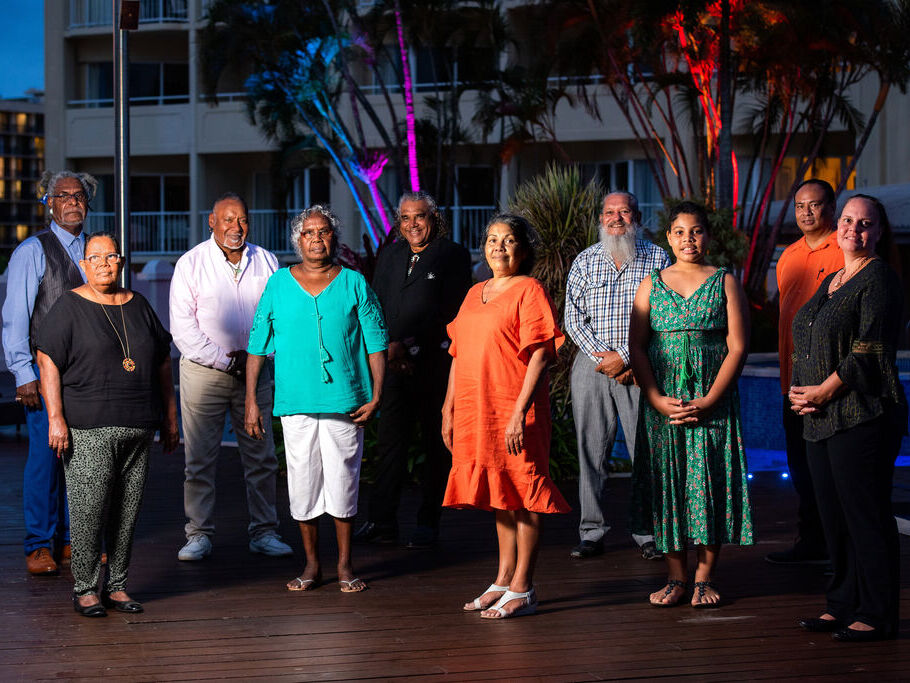 ---
UMI Arts celebrated its 15th anniversary in style on Saturday night, where Executive Officer Peter Lenoy declared the future is bright.
The organisation opened its doors in 2005 and immediately got to work providing opportunities for local Indigenous artists to find success.
Speaking at a celebratory event held at the Pullman Cairns International, UMI Arts Executive Officer Peter Lenoy thanked those involved in the oraganisation and looked forward to further success in the future.
"The fortitude of our organisation is a testament to the way in which we have overcome the difficulties of this year's pandemic by still managing to launch two exhibitions, including our first ever online gallery that formed part of Cairns Indigenous Art Fair's 2020 digital program," he said.
UMI Arts has recently expanded with a new headquarters and gallery on Jensen Street, where local Indigenous artwork can be viewed and purchased.
---