2020 Budget: Three key things we already know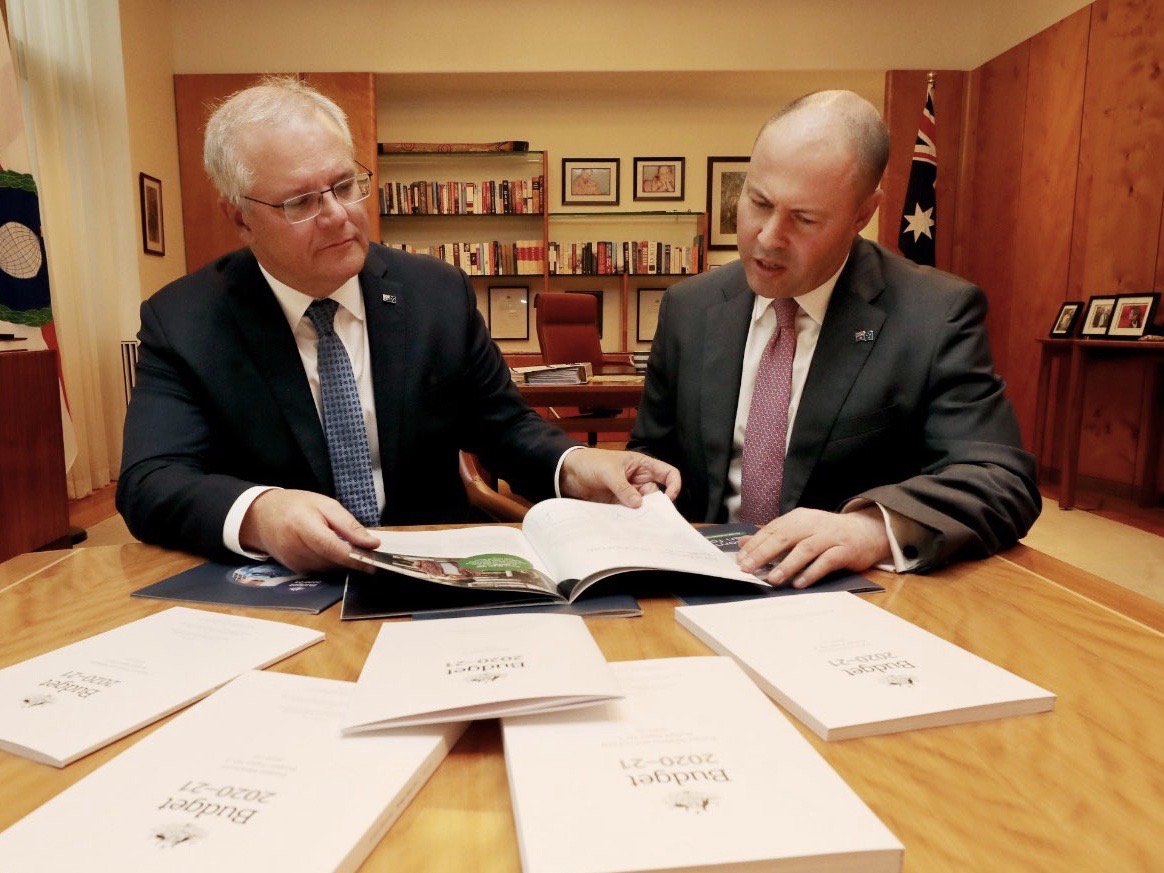 ---
Far North Queenslanders can expect tax cuts and a regional infrastructure boost in the Morrison Government's new Budget.
Treasurer Josh Frydenberg will deliver the budget tonight following a five-month delay due to COVID-19.
With the pandemic leaving Australia in a record deficit of about $200 billion and debt heading towards $1 trillion, Mr Frydenberg has pitched a two-step recovery process.
The 2020-21 Budget sets out an initial boost in spending to fuel growth and get people back into work, followed by a shift back to fiscal restraint after unemployment dips below 6%.
---
---
Here's what we know so far:
TAX CUTS
Previously promised tax cuts, planned for July 2022, have been brought forward.
Not only will the tax cuts be backdated to this financial year but they will also be 'turbocharged' for the rest of the year to catch up on the missing weeks since July 1.
This means if you earn $50,000 you will save $1080 under the fast-tracked tax cuts. People earning $90,000 will get $1215 back, while those that earn $120,000 or more will get $2565 back.
Another two stages of tax cuts that were planned to be implemented in 2022/23 and 2024 respectively may also be brought forward.
INFRASTRUCTURE
Far North Queensland features prominently in the federal government's $7.5 billion budget commitment to infrastructure.
Major road redevelopments in the region will include:
Cairns to NT border upgrade $17.2m, 60 jobs
Bruce Highway: Cairns southern access corridor $15.7m 113 jobs
Bruce Highway: Babinda Intersection upgrade $2.6m, 11 jobs
Cooktown to Weipa corridor upgrade $38m, 140 jobs
Queensland will receive $1.3 billion in total for fast-tracked road and rail projects.
HOME LOAN DEPOSIT SCHEME
The Home Loan Deposit Scheme will be extended to benefit another 10,000 first home buyers.
Already supporting almost 20,000 Australians, the scheme allows first home buyers to obtain a loan for a new or newly built home with a deposit of just 5%, with the government guaranteeing up to 15% of the loan.
The scheme will be extended to 30 June next year.
The loan deposit can be used in conjunction with HomeBuilder, which provides grants of $25,000 for new homes and major renovations.
FURTHER MEASURES
$1.5 billion for manufacturing in six key areas
Tax breaks for businesses with an aggregated annual turnover between $10 million and $50 million
$1.2 billion for a 50 per cent wage subsidy of up to 100,000 new apprentices
You can tune into the 2020-21 Budget announcement tonight on ABC from 7:30pm, or watch it live-streamed here.