Decision on JobKeeper extension expected in "coming weeks"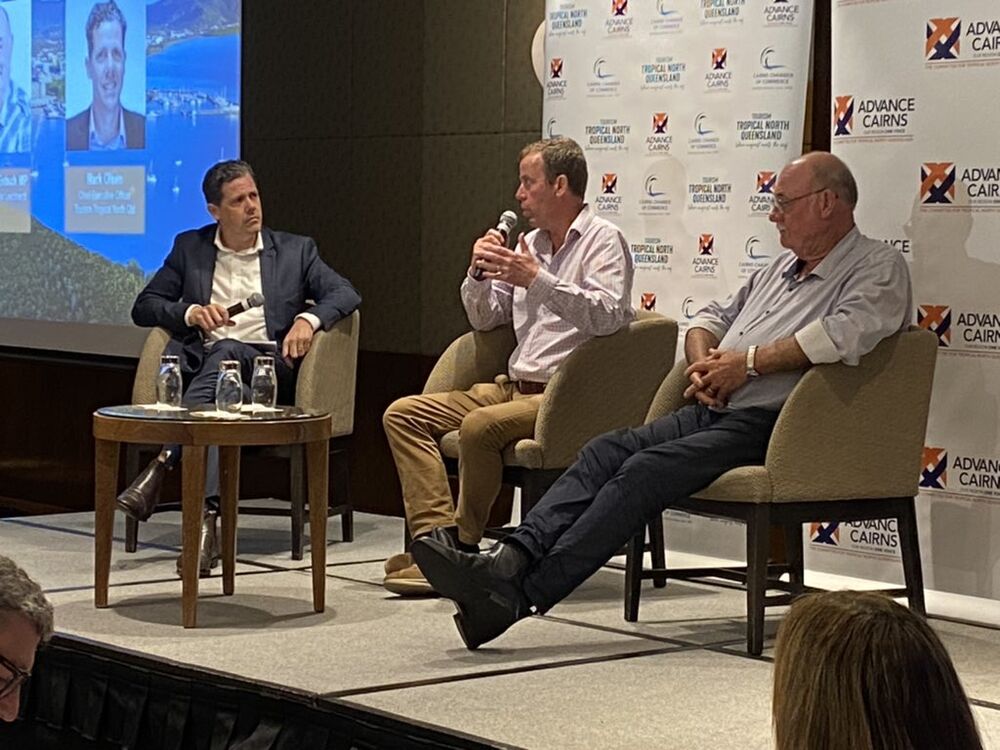 ---
The Tourism Minister Dan Tehan is leaving town with a clear picture of the challenges facing the Far North as the end of JobKeeper nears.
After meeting local tourism leaders this week Mr Tehan – also the Minister for Trade and Investment – has implied there'll be further support following the windup of stimulus at the end of March.
Mr Tehan suggested a decision would be made "in the coming weeks" as to what that would look like.
---
---
The JobSeeker payment, which started on March 30 last year and has since been scaled back from $750 a week to $500, is estimated to have already totalled over $80 billion.
While the Minister's visit to the region may provide some hope to the embattled tourism industry, any post-JobKeeper support would ultimately be a National Cabinet decision.
Treasurer Josh Frydenburg has repeatedly ruled out an extension to JobKeeper, saying an earlier vaccine rollout would improve Australia's economic outlook.
But with JobKeeper due to end on 28 March, Mr Tehan said the sector can expect some news soon.
"At the moment we're looking at what post JobKeeper support will look like for the tourism sector post-March," he said.
"We're crunching all the data and obviously what we're seeing is that those areas heavily reliant on international tourism are still suffering.
"My hope would be in the coming weeks we'll be able to give some certainty as to what those post-JobKeeper arrangements will look like at the end of March."
Federal Leichhardt MP Warren Entsch said that he has "no doubt at all" that there'll be targeted support for those who need it come the end of next month.
"Where there is a need for support, I have absolutely no doubt that that will continue as long as it's necessary," Mr Entsch said.
"This is a community here that has never, ever had to rely on government handouts for support."
"Most of it's been the business community themselves that's put their hand in their back pocket to make things happen here.
"People are uncomfortable with it, but it is necessary until we can get back on our feet."
Local economist Pete Faulkner has estimated about 15,000 Cairns residents are on the Federal Government's JobKeeper scheme, due to end on March 28.
At its peak, there were about 20,000 people in the region on JobKeeper.
Mr Faulkner told Tropic Now that he expects the JobKeeper windup will result in an extra four to six thousand joining the unemployment queue.