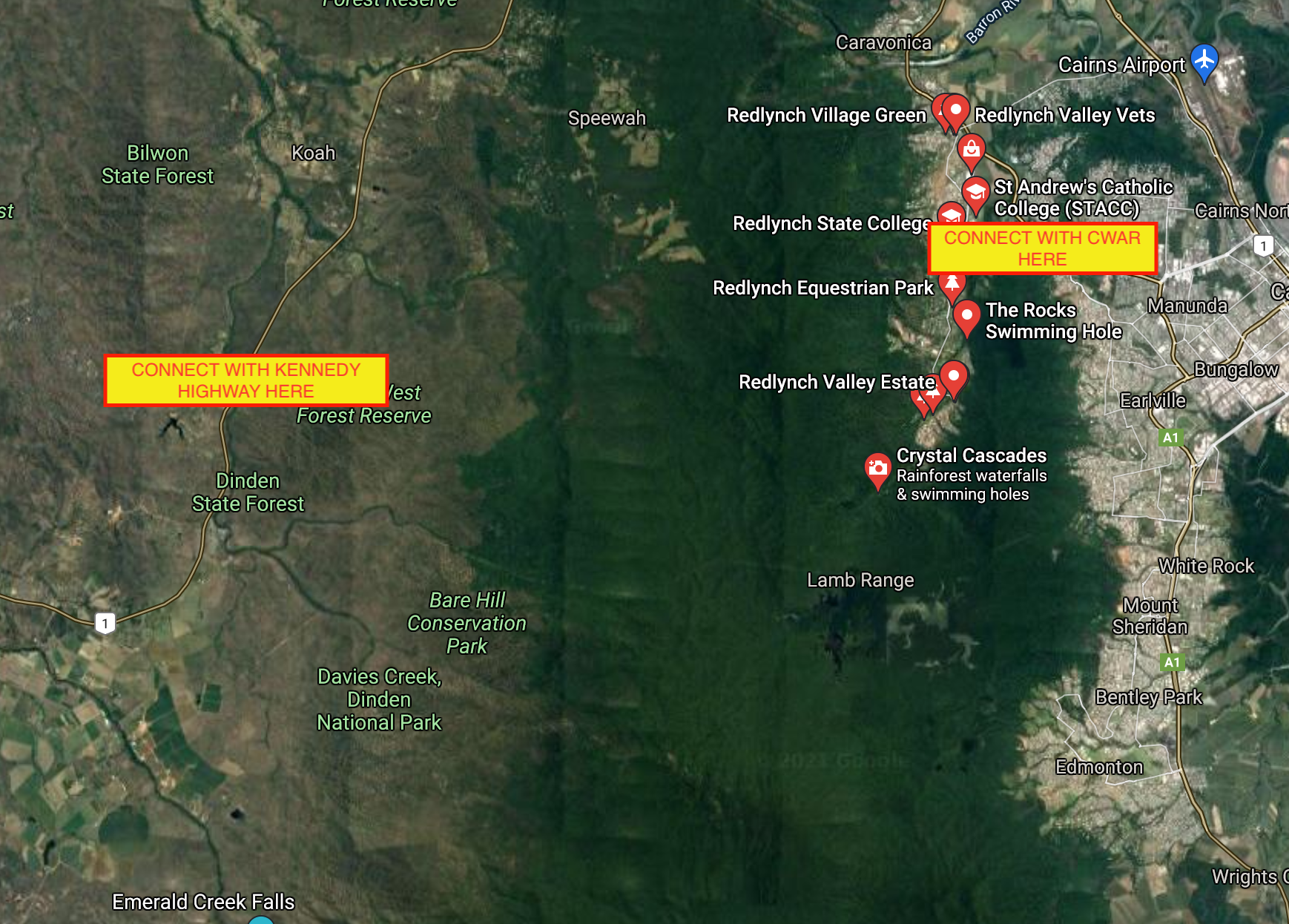 ##MainPoints##
Cairns residents have been assured they will have their say on a proposal to link the city to the Tablelands via the Redlynch Valley.
A group of volunteers fed up with inaction and continuous studies on an alternative to the Kuranda Range and its ageing Barron River Bridge have drawn up a plan they believe provides the answer.
It connects the Kennedy Highway east of Davies Creek with the Cairns Western Arterial Road (CWAR), via Redlynch Valley and Brinsmead.
The proposal includes a high-level bridge over world heritage-listed Wet Tropics Rainforest, with the road skirting Copperlode Dam to meet the CWAR north of Lake Morris Road.
##ArticleBannerAd##
Kuranda Range Bypass committee chairman Ken Harley told Tropic Now it would take between 25 and 27 minutes driving time at a speed of 100 km/hour.
Mr Harley added that while the proposed highway would meet Redlynch Intake Road, it wouldn't require the resumption of any residential land and could be built to reduce any traffic noise for residents.
"There's no houses involved because the bridge will pass through a high level of Redlynch Intake Road and you stay at that level to go over Freshwater Creek on open land," he said.
"People tell us you can now soundproof a bridge like that.
"The engineers have worked out that from Redlynch Intake Road to the base of the mountain they'll put a steady climb in.
"If a truck is coming from Mareeba that's 1.5 kilometres to the Intake Road and the truck will not have to use its exhaust brakes."
He's pointed to the $1.6 billion Toowoomba Second Range Crossing as an example of the viaduct bridge required.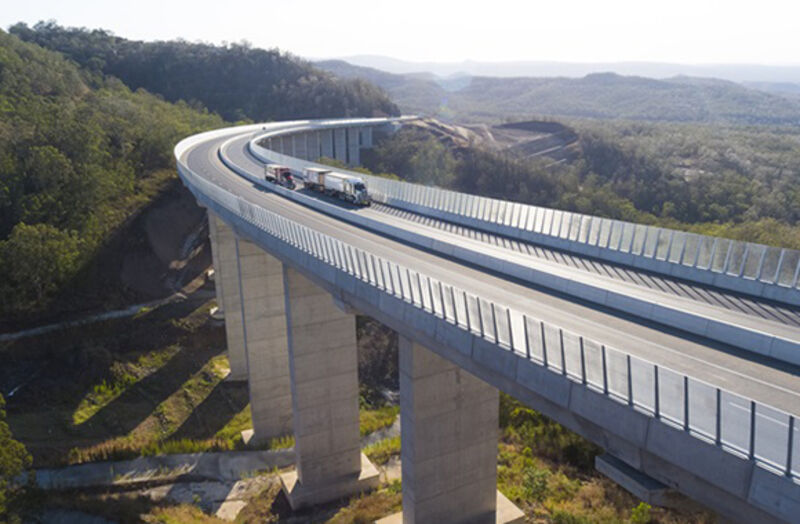 It opened to traffic in 2019.
However, Redlynch homeowner Chris Lewis is dead against the idea.
"Kuranda Range is a good road," he said.
"It's not overly steep or windy and could easily be widened to handle B-double trucks.
"Yes the bridge needs repair but it needs repair anyway regardless."
##ArticlePullQuote##
A resolution will be put to Tablelands residents at a meeting at the Mareeba Turf Club tonight, which will then be tabled in State Parliament.
The meeting, chaired by FNQ Growers Chairman Joe Moro and including economist Bill Cummings among the speakers, is only open to Tablelands residents due to limited space, with about 400 expected to attend.
Ken Harley says Cairns residents will have their say, with a separate meeting scheduled for June 28 at a venue yet to be determined.
"There's not a problem with that," he said.
"As you'll see, the resolution does not include a detailed proposal, it is quite broad.
"(KAP Member for Hill) Shane Knuth wants to move on it but it's not the finality for the resolution."
Katters Australia Party has been calling for the Bridle Track to be developed into a highway since early this year.
A petition lodged to the State Government in April by Member for Kennedy Bob Katter received 1,116 signatures.
The Minister for Transport and Main Roads, Mark Bailey, says his department is now finalising its $1.6 million planning study investigating transport routes, including the Bridle Track.
"The purpose of the project is to review previous planning and determine the most appropriate focus for further planning activities," he said.
"Once the project is finalised, TMR will have a better understanding of the best way to improve access between Cairns and the Northern Tablelands."
Main points
Kuranda Bypass committee is proposing a route through Redlynch Valley
A resolution will be put to Tablelands residents tonight
A separate Cairns meeting is scheduled for later this month
That must be a better option than destroying the pristine valley for the sake of 20 minutes' driving.