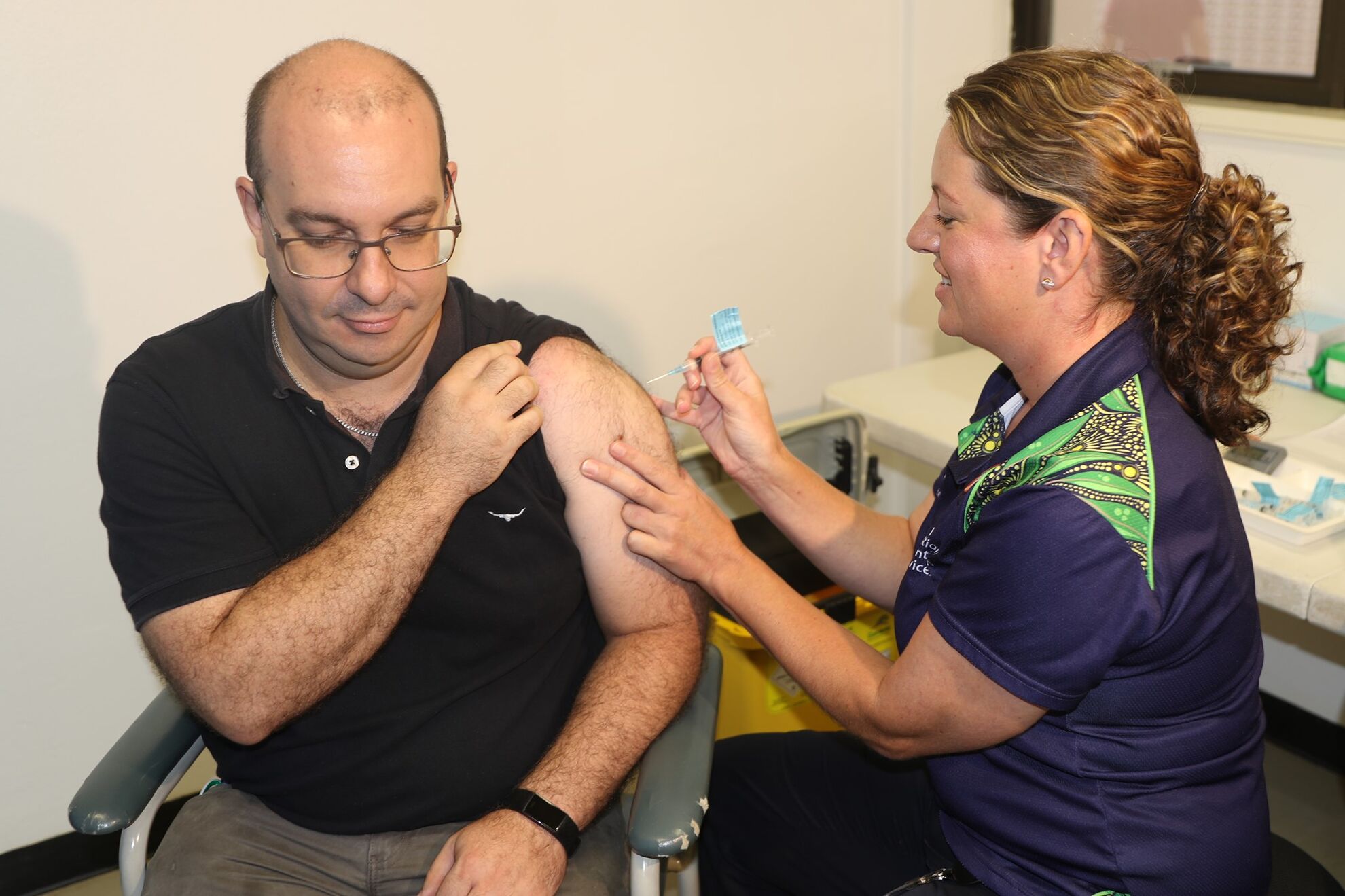 ##MainPoints##
With both the State and Federal Governments involved in the rollout of COVID-19 jabs, two different types of vaccines on offer and different rules applying to different age groups, we don't blame you for being confused about the vaccine rollout in Far North Queensland.
There are both State and Federal Government phone numbers and websites for registering for vaccines and booking appointments, and it all depends on what type of vaccine you're eligible for.
Tropic Now has done the research so you know where to start.
##ArticleBannerAd##
First things first
General Practitioners in the region only have the AstraZeneca vaccine, available to the over 50s.
There is a Federal Government hotline (1800 020 080) you can use to find out which GPs are giving jabs, however the line has been clogged up for well over a week as the Melbourne COVID-19 cluster continues to grow.
Go to Tropic Now's guide to Cairns clinics offering AstraZeneca here or go here to enter your location and find a clinic close to you.
Cairns Hospital is the only vaccination clinic in the region with the Pfizer vaccine, so it can vaccinate all ages.
It's currently taking phone bookings and vaccinating people aged over 50 and also those in Phase 1a and 1b.
However, from time to time, people outside the eligible groups can get jabs as the health service aims to minimise wastage of Pfizer vials, which have a use-by date.
"Every dose of COVID-19 vaccine is precious," a spokesperson from the Cairns and Hinterland Hospital and Health Service told Tropic Now.
The Cairns and Hinterland Hospital and Health Service has just announced that due to high demand for vaccinations, the Cairns Hospital clinic is extending its opening hours to 8pm weekdays and opening 8am to 4pm on the weekends.
##ArticlePullQuote##
In other areas:
Mareeba Hospital only has AstraZeneca for the over 50s
Atherton Hospital only has AstraZeneca for the over 50s
For Cairns, Mareeba and Atherton Hospital vaccination bookings phone 1800 861 863 or register online here. Registrations are now being taken for those aged 40 to 49.
In Innisfail only GP clinic bookings are available for the over 50s using the AstraZeneca vaccine. See the list of clinics here.
A mobile vaccine van has been visiting other smaller centres with the Pfizer vaccine. Recently it was in Mossman. The van will be going west to places like Forsayth and Mount Garnet and to Daintree villages over the following weeks and months. For the schedule go here.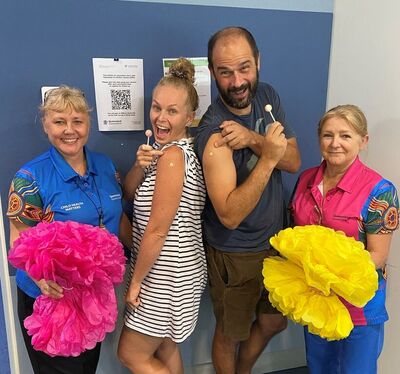 Queensland Health says it is exploring strategies to ensure the vaccine rollout progresses, including establishing community-based vaccination locations.
The good news is that our vaccination rates are among the best in Queensland on a per capita basis.
The Cairns and Hinterland Hospital and Health Service has administered almost 21,000 jabs to date (not including GP jabs).
How does that compare?
It's on par with the Sunshine Coast.
Townsville has given 18,000 inoculations, while the Wide Bay and Darling Downs districts have 6,000 each. In Mackay, less than 3,000 vaccines have been administered.
When added to GP vaccinations, almost 40,000 jabs have been given across the Cairns and Hinterland region.
More than 1,200 aged care residents and staff have also received their COVID-19 vaccine following a recent Far North Queensland vaccination blitz.
19 residential aged care facilities were visited in the Cassowary Coast, Cairns, Tablelands, and Douglas regions.
All participating aged care residents in Cairns are expected to be fully vaccinated by the end of June.
Main points
See the lists of local GP clinics giving AstraZeneca jabs
Find out which hospitals are administering each type of vaccine and how to book
About 40,000 vaccinations have been administered across the Cairns & Hinterland region
To ensure there is no to minimal wastage, vaccination locations will vaccinate outside of the priority groups, at their discretion