Conjunctivitis outbreak forces Cairns footy postponement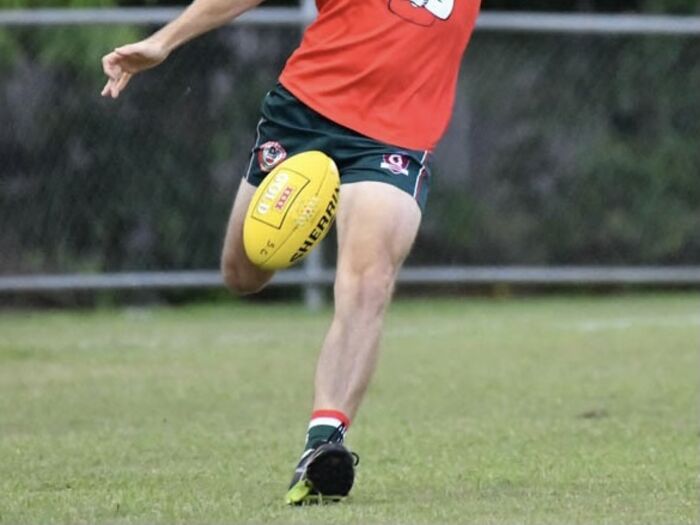 ---
A conjunctivitis outbreak across two local football clubs has forced its league to postpone six matches this weekend.
Manunda Hawks v South Cairns in Senior and Reserves will no longer go ahead tomorrow night, as well as the Women's match the following day.
Cairns Saints v North Cairns Seniors, Reserves and Women's matches, originally scheduled for Saturday, have also been postponed.
---
---
At least 20 North Cairns players have come forward with conjunctivitis, commonly known as pink eye, with the number of reported infections much higher in the South Cairns side.
The two clubs haven't met for four weeks, but representative players from each side came together for the Allstars tournament on Friday.
All but one case have been in men.
"It's very, very unusual … I've never seen it anything like it before," said Jane Clarke, AFL Cairns Communication Manager.
"It's of genuine concern."
The league has said the decision to postpone has been based on qualified, professional information and advice from AFL, AFL Queensland and Queensland Health.
"The situation at this time is that only two clubs are known to be affected, Norths and Souths," said Gary Young, AFL Cairns President.
"There are no known problems at junior level and these matches will be played unless it becomes unsafe.
"Norths and Souths have temporarily closed their senior clubs in an effort to contain and eliminate this spread as quickly as possible.
"This will assist in overcoming this problem, and we can hopefully get back to our normal scheduling and operations asap."
AFL Cairns said it will continue to monitor the situation, with further postponements not ruled out.
Tropic understands the outbreak is more widespread, affecting other football codes.
Public Health Medical Officer Dr Annie Preston-Thomas told Tropic Now Tropical Public Health Services (Cairns) is aware of the situation.
"Tropical Public Health Services (Cairns) has received unconfirmed reports of multiple cases of eye infections in the community," she said.
"These have not been confirmed by clinical review or microbiological testing.
"TPHS recommends that people with irritated/ red eyes should be assessed by their GP, who can arrange relevant testing and management."
Alive Pharmacy's Georgina Twomey said conjunctivitis can be prevented through hand washing and sanitation.
"There are three types of conjunctivitis: bacterial, viral and allergic," she said.
"Bacterial is the most common and the most infectious, involving the pussy yellow and green discharge in the eye.
"It's treated very easily with antibiotic eye drops which you can get super easily by talking to your pharmacist.
"Once antibiotic eye drops have been initiated and used properly it clears up really quickly within 24 to 48 hours.
"If they don't treat then [they're contagious] until their body fights it and the pus goes away."