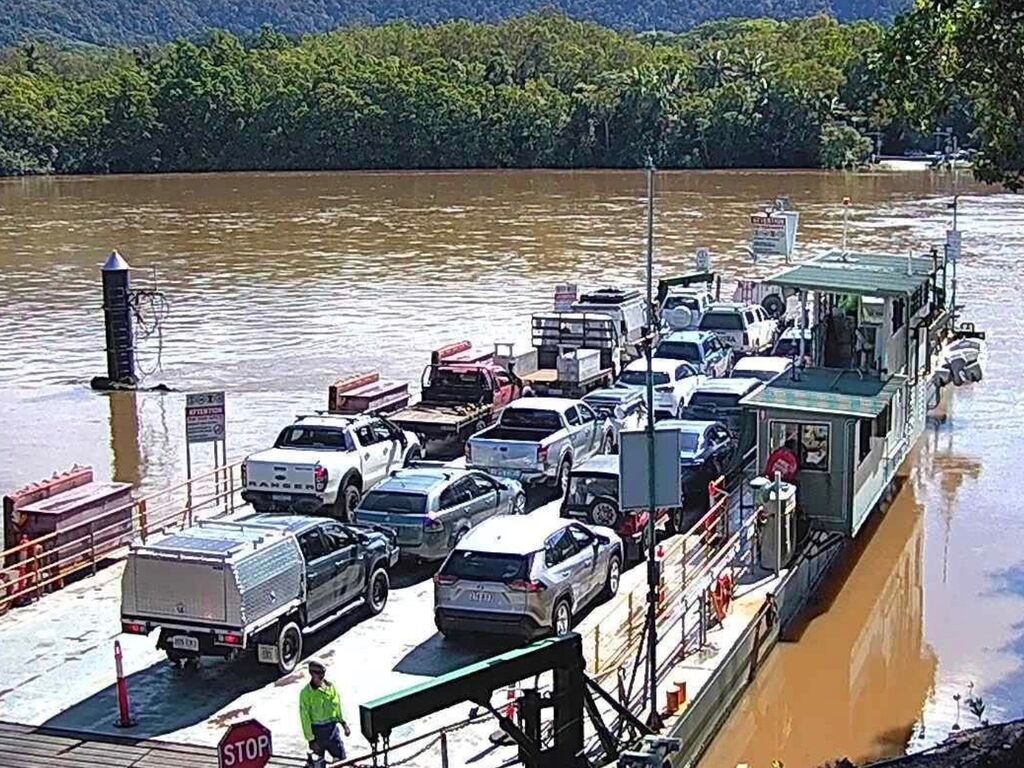 The Daintree Ferry has reopened this morning after a spate of wet weather over the Anzac Day long weekend.
It closed on Sunday afternoon following a moderate flood warning and forecasts of heavy rainfall.
The Daintree River was at 4.95 metres at 8am this morning but is expected to fall below the minor flood level later today.
##IAA1##
State Emergency Services (SES) responded to 24 callouts over the past five days, including seven related to flooding.
10 related to structural reports, while crews also responded to three fallen trees and were stationed at the at the Daintree Ferry to assist paramedics with patient transfers across the river overnight.
Douglas Shire Mayor Michael Kerr said council crews were checking roads and making them safer to use early this morning.
##PQ##
"Our crews are working to safely reopen priority roads and crossings, so we ask for the community's patience and co-operation while we work our way through this," he said.
"Keep checking in with the Douglas Dashboard and Douglas Disaster Information Page to see the flood cameras and which roads remain closed."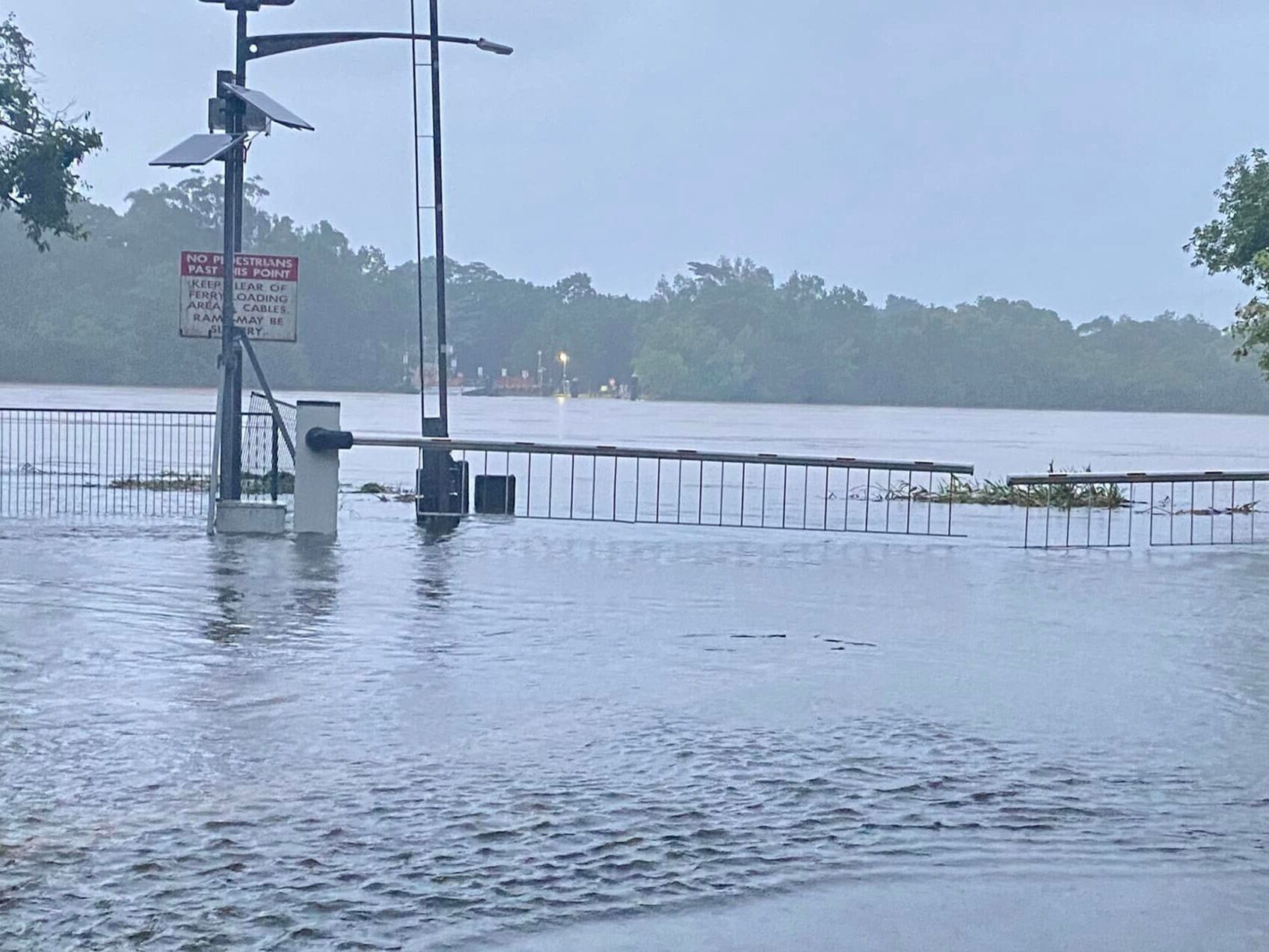 Minor flood warnings also remain for several rivers around the region, including the Mulgrave, Russel, Mossman, Tully and Murray rivers.
Looking at the latest 24-hour rainfall totals, Whyanbeel (southwest of the Daintree) was hardest hit with 311 millimetres to 9am this morning.
In the same period, the Daintree's Diwan recorded 152mm, Cairns Airport notched up 100mm, and Mt Sophia near Aloomba had 137mm.
More than 100mm was also recorded at South Mission Beach, while Innisfail had only 55mm.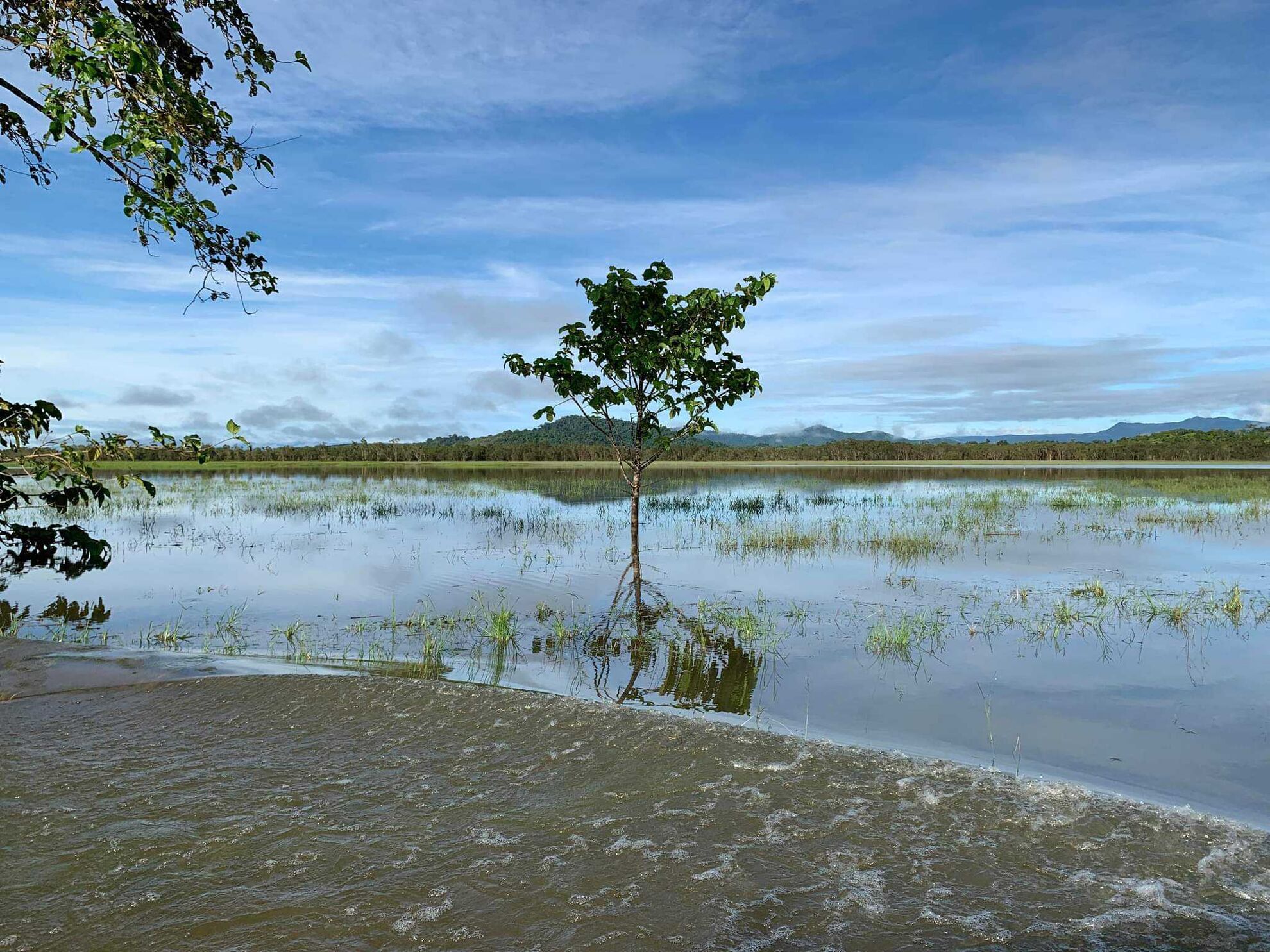 The Bureau of Meteorology's Helen Reed said Diwan recorded a huge 717mm from Thursday to Monday.
"It's been very wet for a few days but it is easing off in that part of the world," she said.
"At the moment the focal point is around Townsville but the easing trend is set to continue.
##PQ2##
"Tomorrow is still looking a bit showery before we ease into more regular weather on Thursday.
"The upcoming long weekend could still have some showers with a bit of activity particularly along the coast.
"It looks like it's only going to be a few millimetres each day though."
Motorists need to take care when travelling on the roads today as plenty of water, mud, debris and potholes on the roads creating hazardous driving conditions.
Today is the last of the excitement, with a very high chance of showers still possible in Cairns but not to the levels we've seen in the last few days.