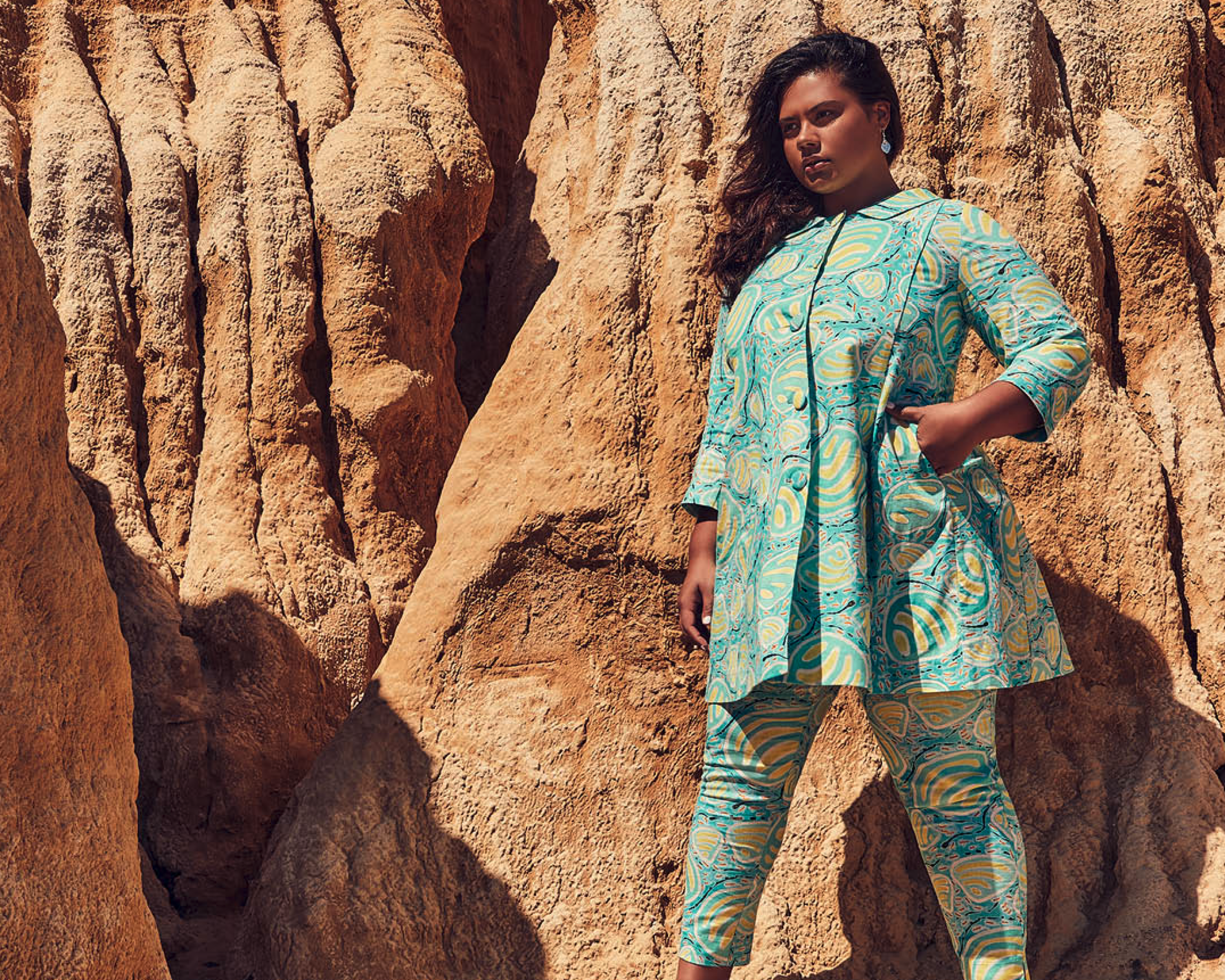 ##MP##
A new fashion range featuring the designs of an Aboriginal artist from Yarrabah, east of Cairns, is hitting the shelves nationally.
Plus size clothing brand Taking Shape has partnered with esteemed artist Elverina Johnson, a Gunggandji and Yidinji woman.
She's told Tropic Now the seeds of the collaboration were sewn about 18 months ago.
"I was actually shopping at Taking Shape and looking for something to wear to a birthday party and couldn't find anything I liked, so I bought a plain jacket and I told the staff I would hand paint it myself," Elverina said.
"We got chatting and I told them I was an artist.
"They checked out my work on Instagram and then about a month later I got the surprise call from them, which I didn't expect."
##BA##
The clothing line features six best-selling pieces, including a linen suit and natural shirt dress.
It was launched in Cairns last night at Taking Shape stockist Myer.
Tomorrow, there'll be another launch in Brisbane followed by events in 20 stores right across the country.
Elverina's designs will also feature on the runway at Australian Fashion Week in Sydney next week.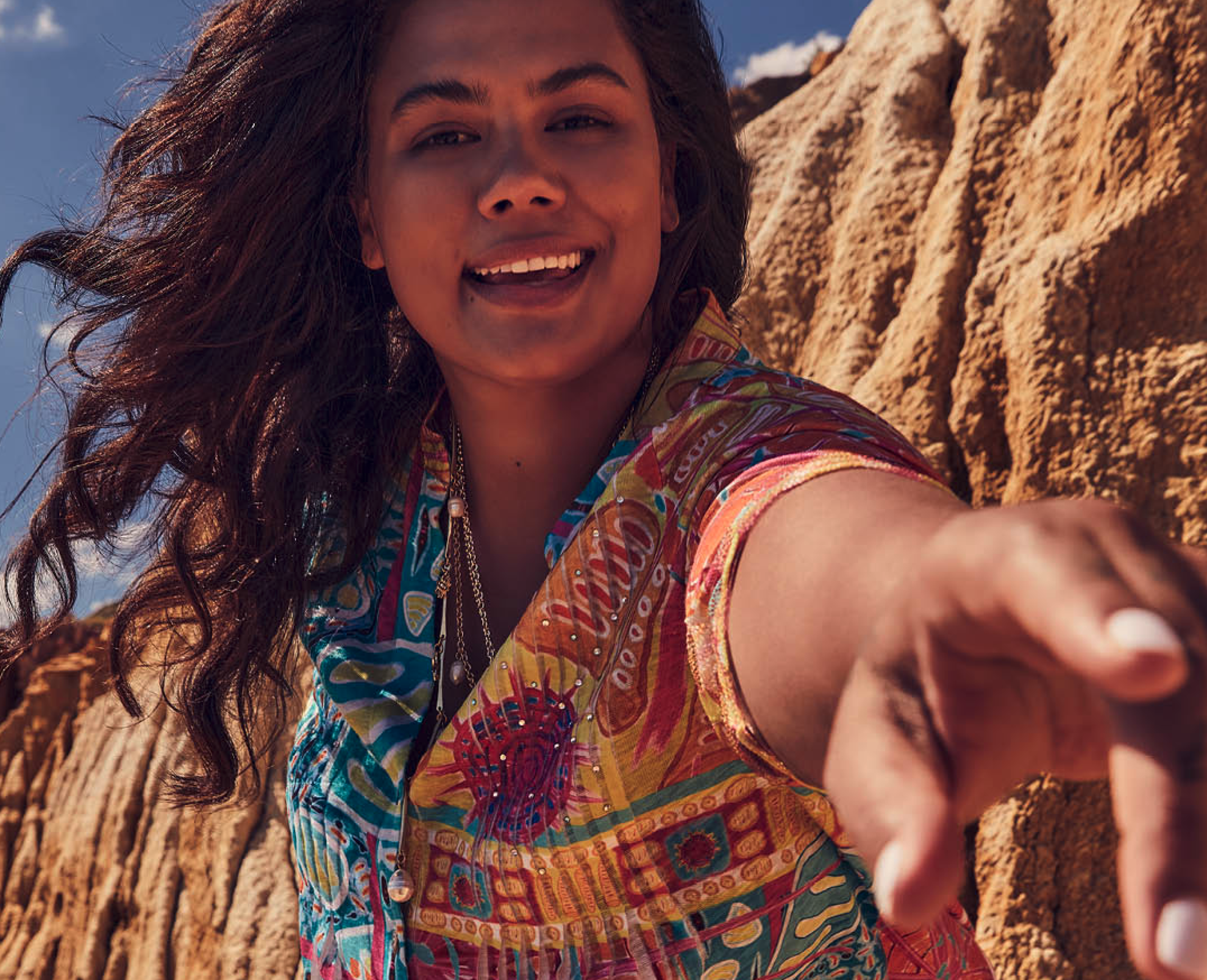 The artist said the line is a symbol of reconciliation, allowing her to share her stories on a national platform in a mainstream store.
Designs are inspired by her saltwater and rainforest country as well as stories that have been passed down through her ancestors.
##PQ1##
"They're more based on an appreciation of women's stories such as mat and basket weaving, as well as dirringhi which is a muscle shell," she said.
"The shell is very rare but used for various occasions, including for food, jewellery, bush craft and cooking utensils.
"The analogy is that we are all unique and we all have a special purpose."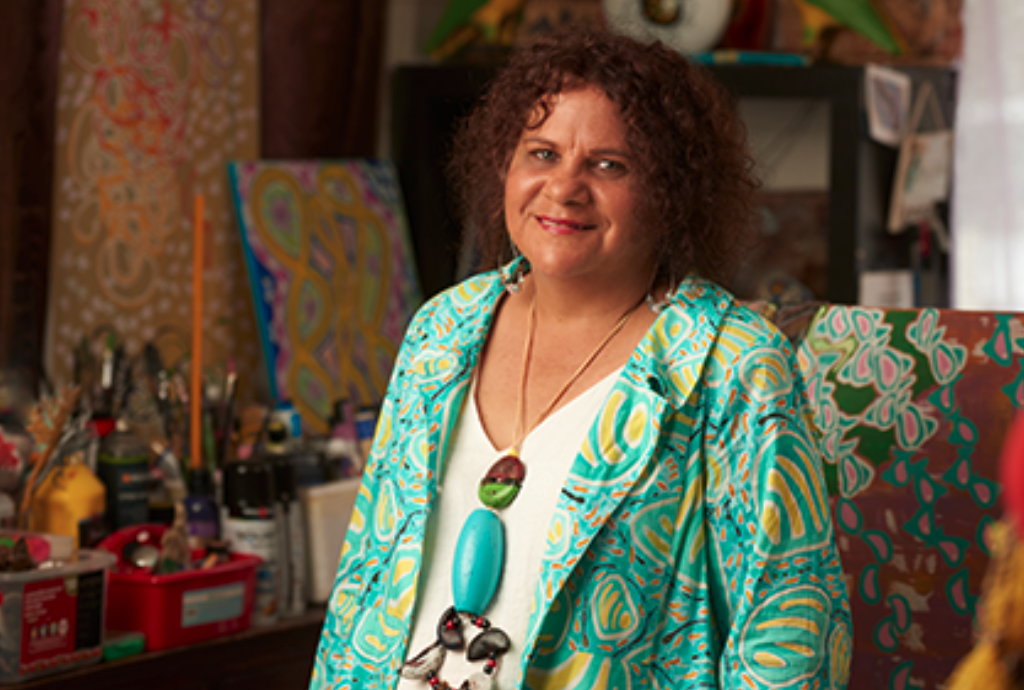 Elverina said working with the national brand has been a fantastic process.
"It was a carefully constructed process and they took into account sensitivities and made sure they got it right," she said.
##PQ2##
"I can now go in there and see my own designs."
To find store locations or buy online, you can head to the Taking Shape website.
Main points
Elverina Johnson is designing prints for Taking Shape
The fashion line was launched in Cairns last night
Her designs will also feature at Australian Fashion Week
A lot of cultural practice is intertwined in those designs.
It's just great to be collaborating with a mainstream store where I was shopping for myself.