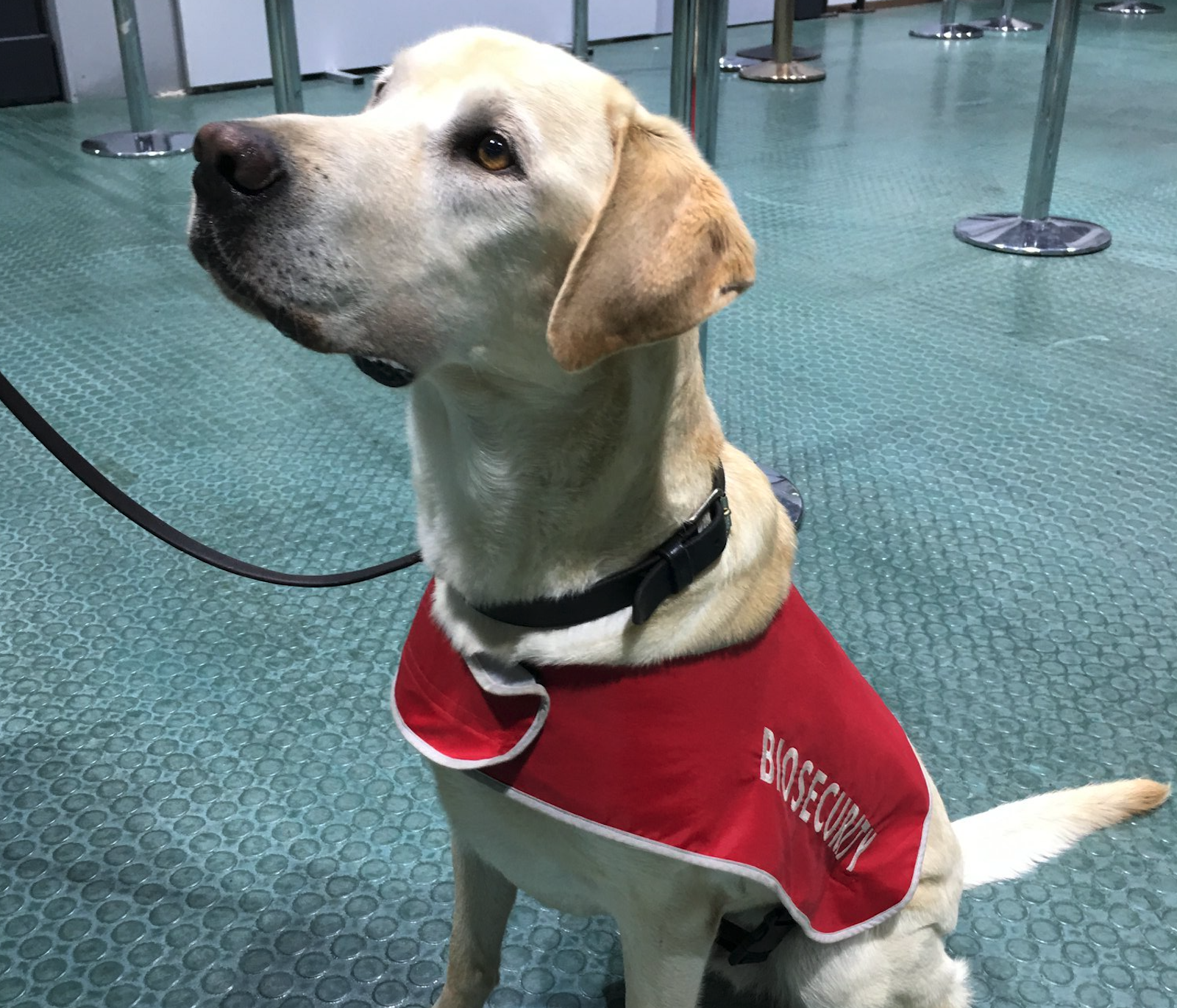 ##MP##
The Australian Government is on the hunt for biosecurity detector dog handlers and is now accepting external applicants.
For the past 30 years, only fully accredited and operational biosecurity officers were internally recruited as dog handlers.
First Assistant Secretary of Biosecurity Operations Colin Hunter said the pool of potential applicants has been expanded in response to increased biosecurity threats, with more dogs needed on the frontline.
##BA##
Successful candidates will receive biosecurity foundation training as well as detector dog handler training.
##PQ##
"Being a detector dog handler and working with dogs daily is a fun job that also plays an important role in Australia's biosecurity system," Mr Hunter said.
"This new recruitment round is open to the general public and we encourage all who are interested to apply."
The Department of Agriculture, Fisheries and Forestry said with the re-opening of international borders, increased mail and seaport volumes and foot and mouth disease on our doorstep, the biosecurity frontline needs enhancing.
"It's a great opportunity to join this specialised team and work with amazing canine and human colleagues to help protect Australia against biosecurity risks," Mr Hunter said.
"Detector dogs are fast, versatile and mobile with a key role in strengthening our biosecurity systems in response to a growing biosecurity threat.
"This year our detector dog program celebrates 30 years of helping to protect Australia from exotic pests and diseases, which is definitely a paws for a celebration."
For more information, check out the department's website or click here to apply.
Main points
You no longer have to be an accredited biosecurity officer to score a job as a dog handler
The pool of applicants has been expanded in line with increased frontline services
'Engaging, resilient and results-driven' recruits are being sought
We're looking for candidates who are engaging, resilient and results driven.