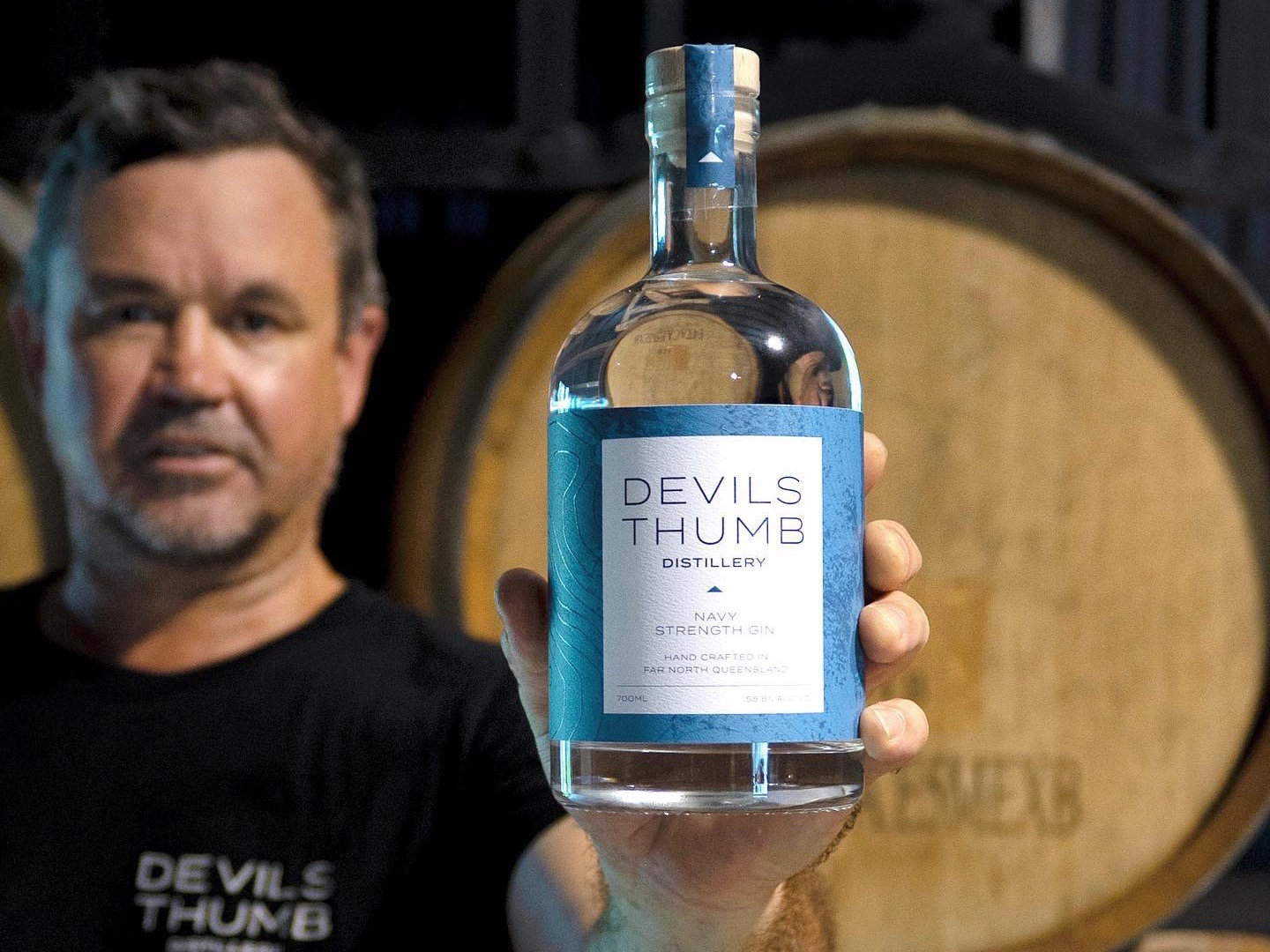 Yet another local distillery has reached global heights in the world of craft gin.
Devils Thumb, one of the region's newest distilleries, has received the highest honour possible for its signature Navy Strength Gin in the World Gin Awards 2022.
It comes just weeks after the Port Douglas distillery was awarded silver and bronze medals for their Signature and Rainforest gins and the Australian title of Best Navy Strength Gin, which put the team in the running for the top gong.
##BA##
Devils Thumb head distiller and co-founder, Mark Norman, said the defining force of the 58.8 ABV Navy Strength Gin lies in its distinctive Far North Queensland character.
"The Navy Strength gin draws on the sensory aromas and citrus flavours of traditional botanicals like angelica, navel oranges and local bush lemons," he said.
"Ingredients from our rainforest and reef landscape are also featured, notably native red finger limes and a touch of Great Barrier Reef seawater.
##PQ##
"The distillation process includes a combination of an extended steep of key botanicals, various vapour infusions along with careful dilution and resting which produces a multi layered spirit with individual flavours shining through".
Devils Thumb co-founder, Craig Parsell, said the team were thrilled to win this accolade from the World Gin Awards.
"The awards provide a platform to focus the spotlight on Far North Queensland, its natural abundance, and what is a burgeoning hand crafted and artisan spirits industry," he said.
Awards were also dished out to Wolf Lane Distillery, Distil on the Hill, and newcomer Eventide Hills Distillery in the competition's January round.
Add in pure water sourced from the oldest rainforest in the world and this gin has a special character – it is a harmony of many elements that make it truly unique.