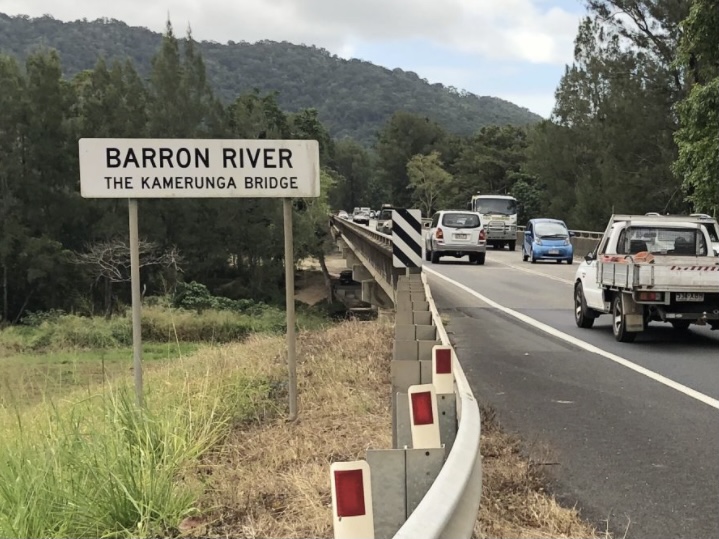 ##MP##
Remaining single-lane sections of the Cairns Western Arterial Road (CWAR) will be upgraded to double-lane, final plans have revealed today.
The $300-million project will focus on four major intersections between Redlynch Connector Road and Captain Cook Highway.
A new bridge will also be built over the Barron River at Kamerunga, while the rail overpass at Redlynch will be duplicated too.
##BA##
Pedestrians and cyclists come out on top as well, with new paths and upgrades of existing paths included in the project to improve safety and connectivity.
The road upgrade is largely funded by the federal government, with the state government also contributing $60 million – one-fifth of the total cost.
It's expected to support 185 jobs over the project's lifespan.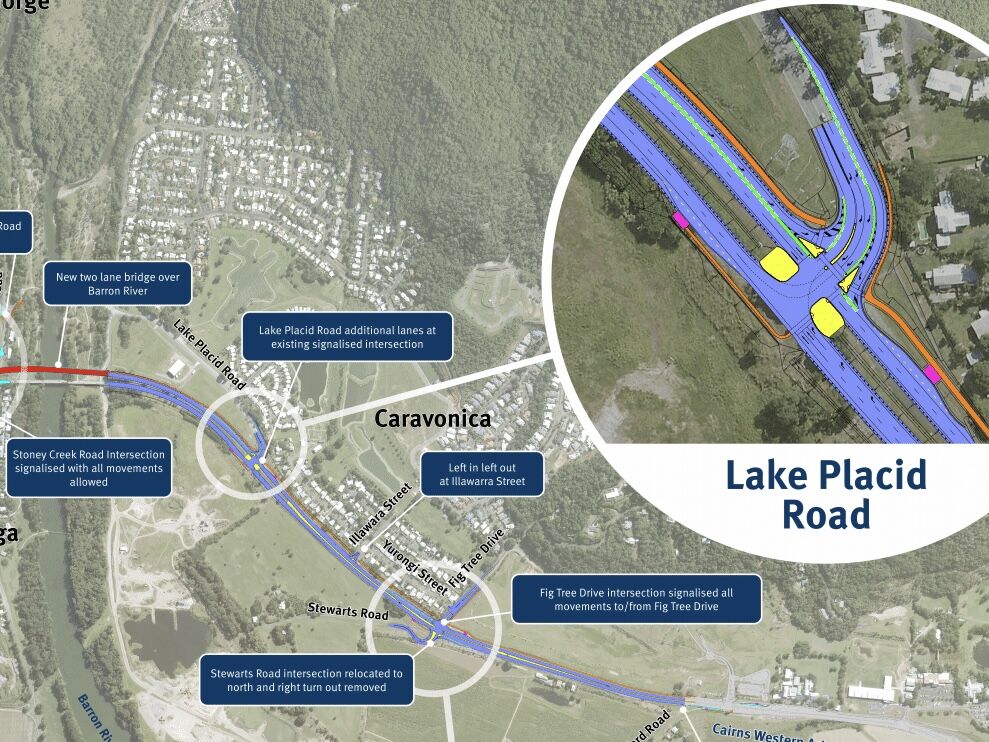 State Barron River MP Craig Crawford said the project is being carried out in three stages to minimise traffic disruptions.
The first stage will target the CWAR north of the Barron River to Redford Road, with construction due to start late this year.
The section of the road between Redlynch Connector Road and Harley Street will form stage two – also due to start towards the end of the year.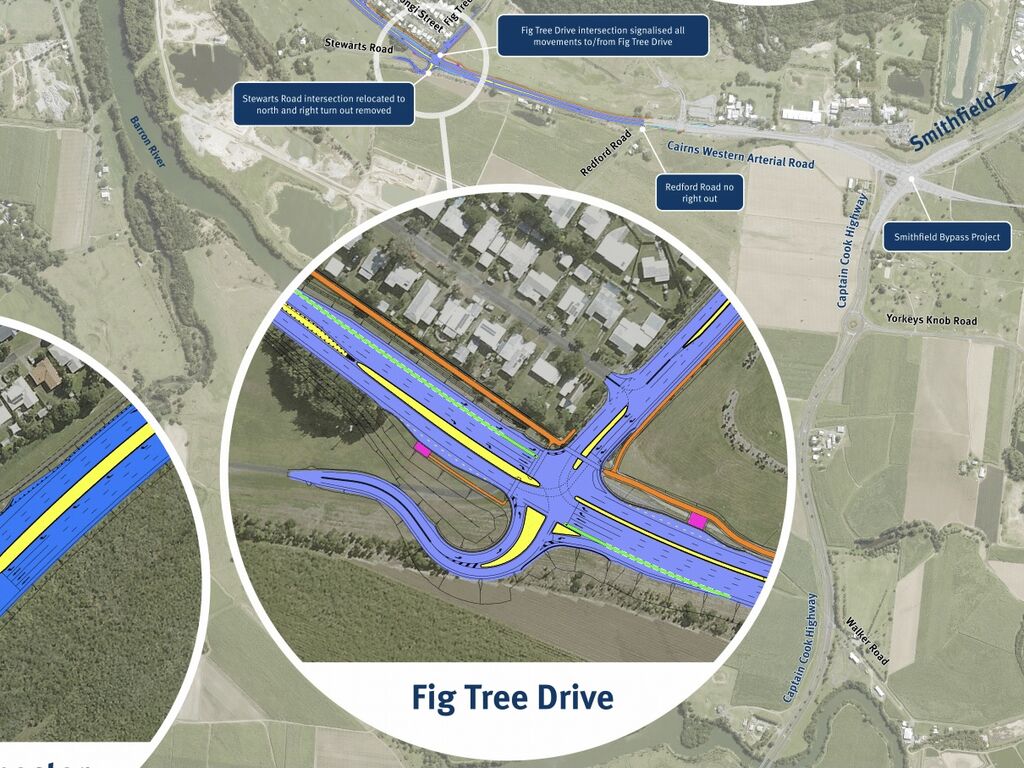 Mr Crawford said with stage two will include the rail overpass upgrade at Redlynch.
"Due to the soils at this location, extra initial works will be required before the main works can start in 2023," Mr Crawford said.
"The section between Harley Street and Lake Placid Road, including a new bridge over the Barron River at Kamerunga, will be the third and final stage.
"This project will further improve the Cairns road network and supplement the works being undertaken as part of the $359-million Cairns Ring Road project."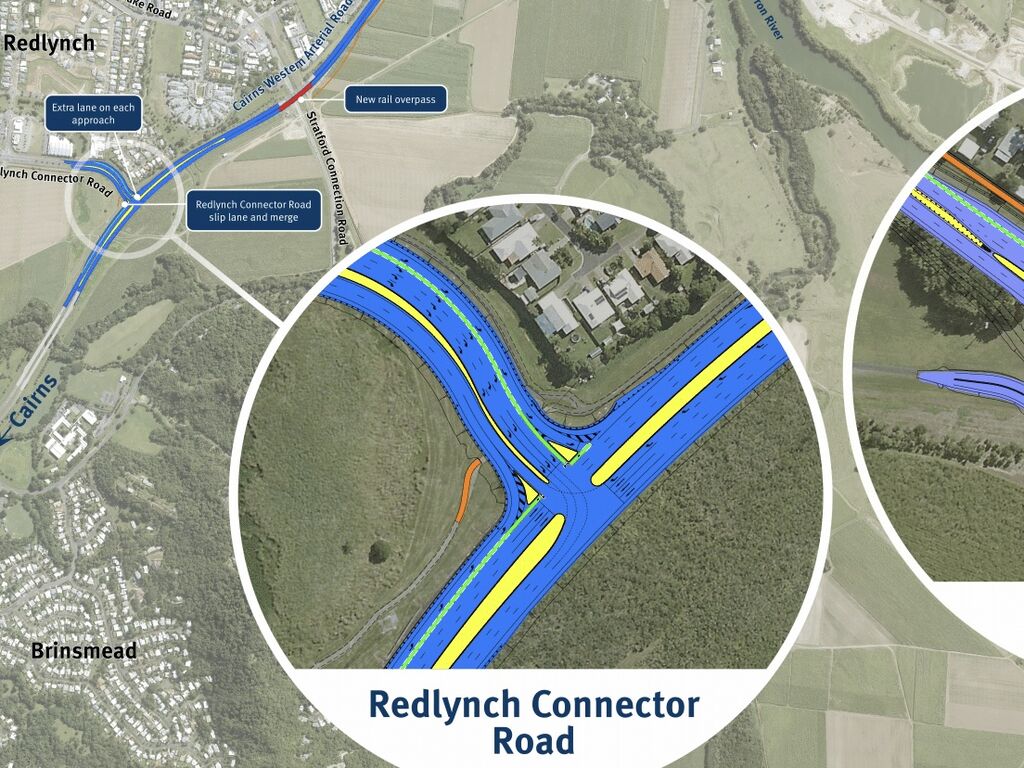 Federal Member for Leichhardt Warren Entsch said the upgrades complement other road projects currently underway in the region.
"We've already delivered over $380 million to jointly fund stage three of upgrades to the southern approaches to Cairns, which will help ease congestion, improved safety and reduced travel times," Mr Entsch said.
"This is in addition to our $98.96 million investment to jointly fund stage four of the Cairns Southern Access Corridor from Kate to Aumuller, which has delivered long-term improvements to traffic flow, freight delivery and road safety south of Cairns."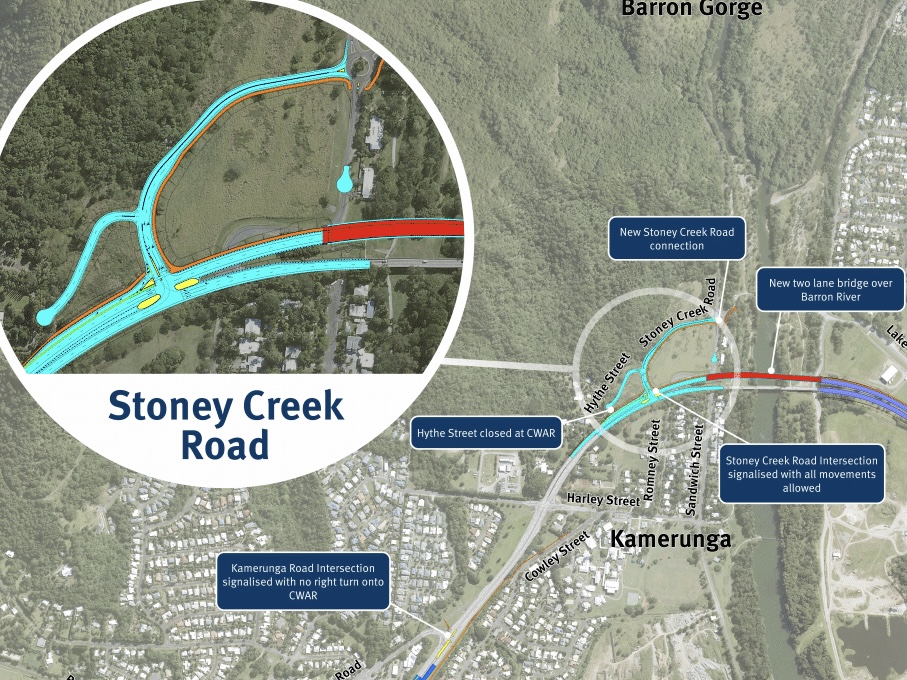 Around 22,000 vehicles travel each day on the CWAR between Captain Cook Highway and Redlynch Connector Road.
Design options were opened to public comment in June last year.
Construction tenders are expected to be released midway through the year.
More details of the project plan can be found here.
Main points
All single-lane sections of the Cairns Western Arterial Road will be duplicated
Construction will carry out in three stages, due to start at the end of the year
The $300-million project is jointly funded by the federal and state governments