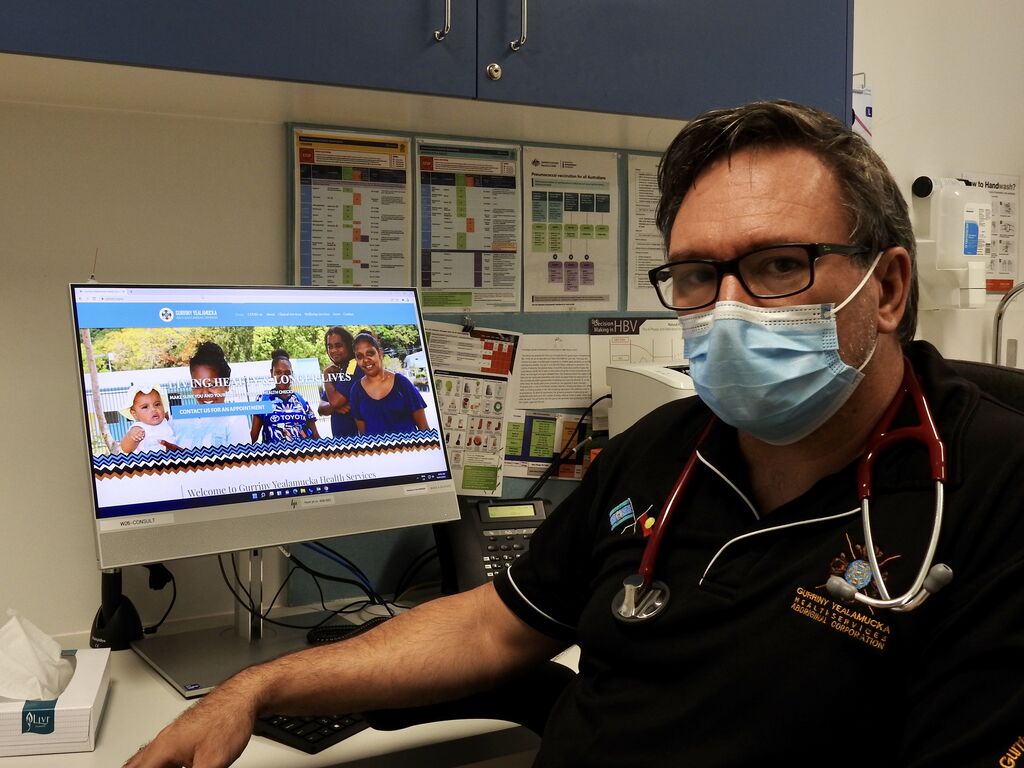 ##MP##
There are currently 75 active COVID-19 cases in Yarrabah, spread across 30 households in the small coastal community.
In light of increasing infections, residents have been rolling up their sleeves to receive their vaccination, with some this week getting their booster and others a first dose.
Children across the Aboriginal community have also received their first dose of Pfizer this week, in line with the national rollout.
The uptake has been so successful that 19 per cent of eligible children aged between five and 11 have been vaccinated since Monday.
##BA##
Gurriny Yealamucka Health Service Director of Clinical Services, Dr Jason King, said that figure is sitting well above the national average.
"One major positive by-product of our children's vaccination rollout has been the additional vaccinations we have done on family members, due their second shot or boosters," he said.
"The heightened awareness of the need for vaccination has led to an increase in activity for all our teams.
"Of major concern for us is the rapid spread of COVID along with the number of households affected by positive cases.
##PQ##
Yarrabah is the largest Aboriginal community in Queensland, with a population of 4000 spread across 350 households.
"Due to overcrowding and also high burden of chronic disease, most patients who are being diagnosed with COVID are being diagnosed in at least moderate to high risk categories as background risk," Dr King said.
"That means it requires more effort to monitor and extra support for those households."
Despite a slow start, Yarrabah's vaccination rates have climbed significantly in recent months.
At least 75.9 per cent of the eligible community aged 16 and over is fully vaccinated.
Yarrabah residents with any COVID-19 symptoms are urged to get a test at the fever clinic on Bukki Road, which is operating seven days a week.
Main points
The Aboriginal community of Yarrabah has recorded 75 COVID-19 cases in four days
The known cases are impacting 30 households, about 10 per cent of the community's residences
Meanwhile, jab uptake has remained strong, particularly during the rollout of children vaccinations
When you're talking about 75 cases over 30 households, that's nearly 10 per cent of households in Yarrabah in the span of four days.