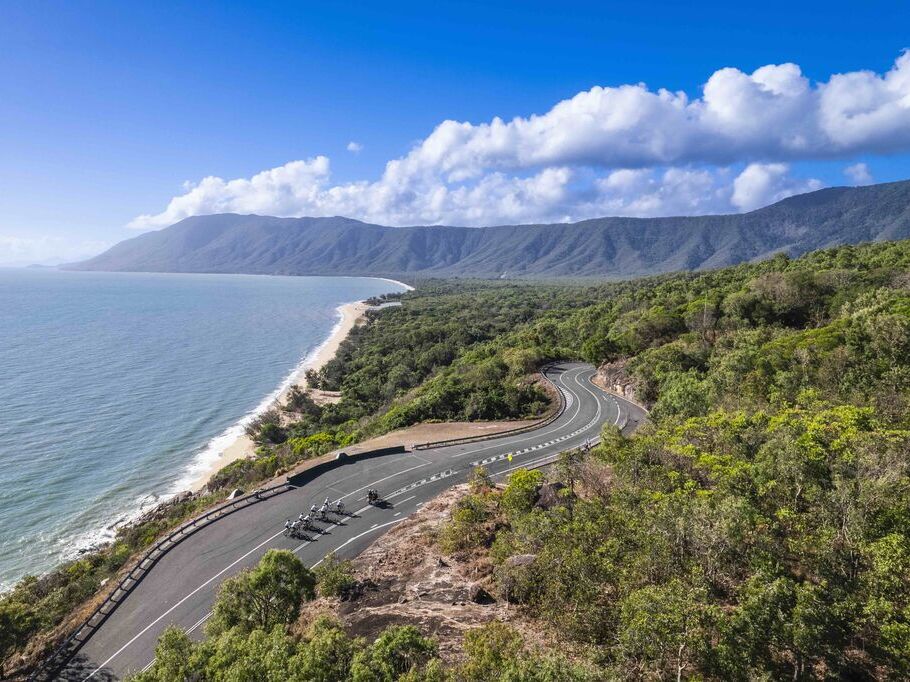 ##MP##
3000 cyclists and their families are expected to converge in Port Douglas this September for the inaugural Gran Fondo Festival.
The three-day cycling event will see participants ride between two World Heritage areas, along the iconic Great Barrier Reef Drive.
Founded by Cairns event company Connect Sport Australia, the major festival will feature timed 136km and 100km return rides from Port Douglas to Palm Cove.
For a more leisurely ride, cyclists can also choose to do a 48km one-way route between the two destinations.
##BA##
The event is scheduled to take place from 9 to 11 September, with several one-way road closures planned.

Connect Sport Australia Managing Director, Bade Stapleton, said the opportunity to safely ride the spectacular roadway while it was closed would be a highlight of the event.
"The Gran Fondo field will be capped at 3000 riders to allow the Great Barrier Reef Drive to be closed for half a day on Sunday, 11 September," he said.
##PQ##
"The festival kicks off on Saturday with The Cairns Post Criterium, a 2.2km lap circuit starting and finishing outside the Crystalbrook Superyacht Marina, which will be followed by the Choo Choos Free Family Ride before the road reopens.
"Sunrise sports presenter Mark Beretta will MC the Hemingway's Brewery sprint race under lights along the 250-metre Wharf Street straight while local bands play on Saturday night.
"A sponsors' expo and official launch also will be among the festivities."
Douglas Shire Mayor Michael Kerr said the Port Douglas Gran Fondo Festival has the potential to inject more than $21 million into the region's economy within the first three years.
"Major events like this can ensure the long-term sustainability of our local tourism industry and bring a festival atmosphere to the village for locals to enjoy," he said.
The inaugural festival is one of 11 cycling and mountain biking events to take place in the Far North this year.
All scheduled between April and November, the line-up includes IRONMAN, Tour of the Tropics and QSuper Cardiac Challenge.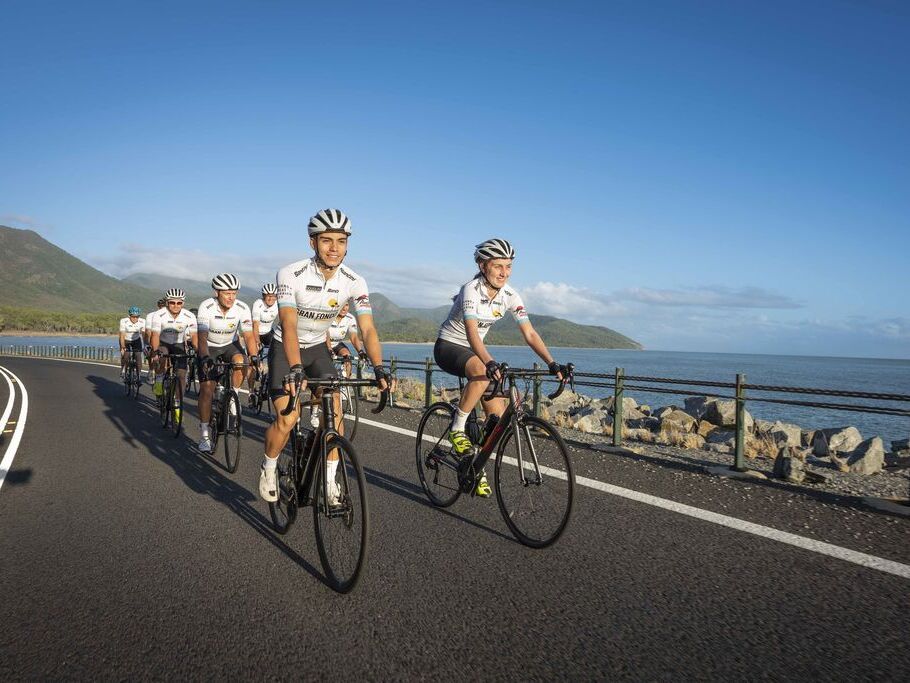 Tourism Tropical North Queensland (TTNQ) chief executive Mark Olsen said it is a record number of cycling and mountain biking events for the region.
##PQ2##
"[It] has grown with an emphasis on cycling thanks to our spectacular roads and mountain biking tracks," he said.
"The Great Barrier Reef Drive hugging the coastline and fringed by the world's oldest rainforest is a favourite with motorists and coveted by cyclists as one of the most spectacular courses in the world.
"Mountain biking gained international recognition with four international championships held at the iconic Smithfield Mountain Bike Park where riders can tackle downhill and cross country runs through stunning rainforest.
"Add to that the long sandy beaches at Port Douglas and Mission Beach, the scenic outback roads of the Savannah Way, and thrill of riding to historic Cooktown and you have a ride to suit all cycling enthusiasts."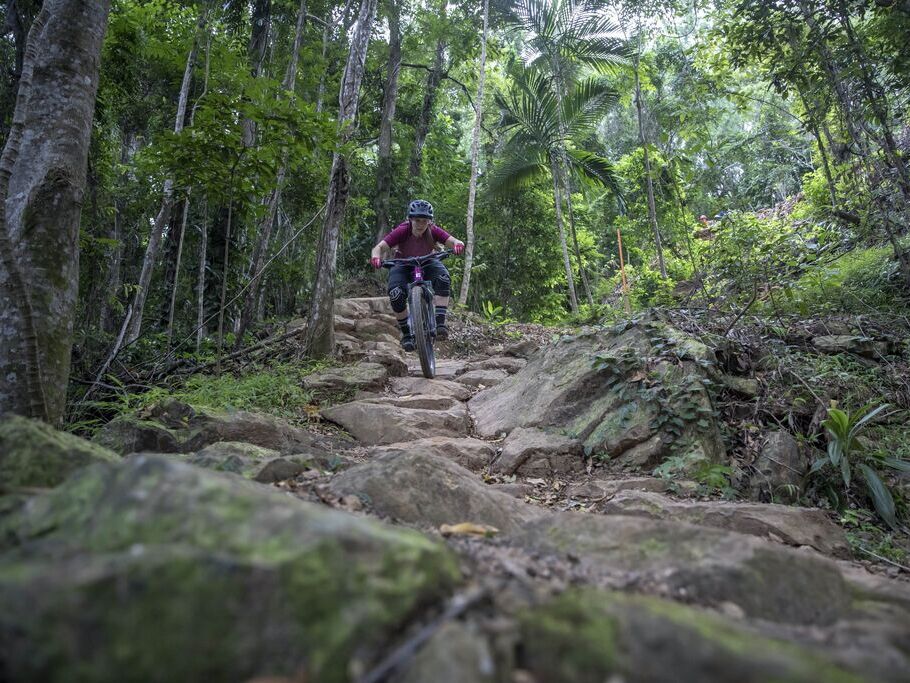 The Gran Fondo Festival also coincides with another major event in the region, the Cairns Amateurs Carnival, which also takes place from 9 to 11 September.
Slated to be held last September after receiving council approval, it was later postponed to allow organisers more time to plan the major event.
It's being supported by TTNQ and Tourism & Events Queensland, among other partners.
Registrations are now open.
Main points
The inaugural Gran Fondo Festival is set to take place from 9 to 11 September
The three-day event is tipped to bring 3000 cyclists to the region
They'll compete on a number of rides between Palm Cove and Port Douglas
We [also] expect to see more than 5000 cyclists and their families arrive in Port Douglas to enjoy a holiday in conjunction with the event.
Tropical North Queensland's reputation for world-class sporting events started with IRONMAN more than a decade ago.