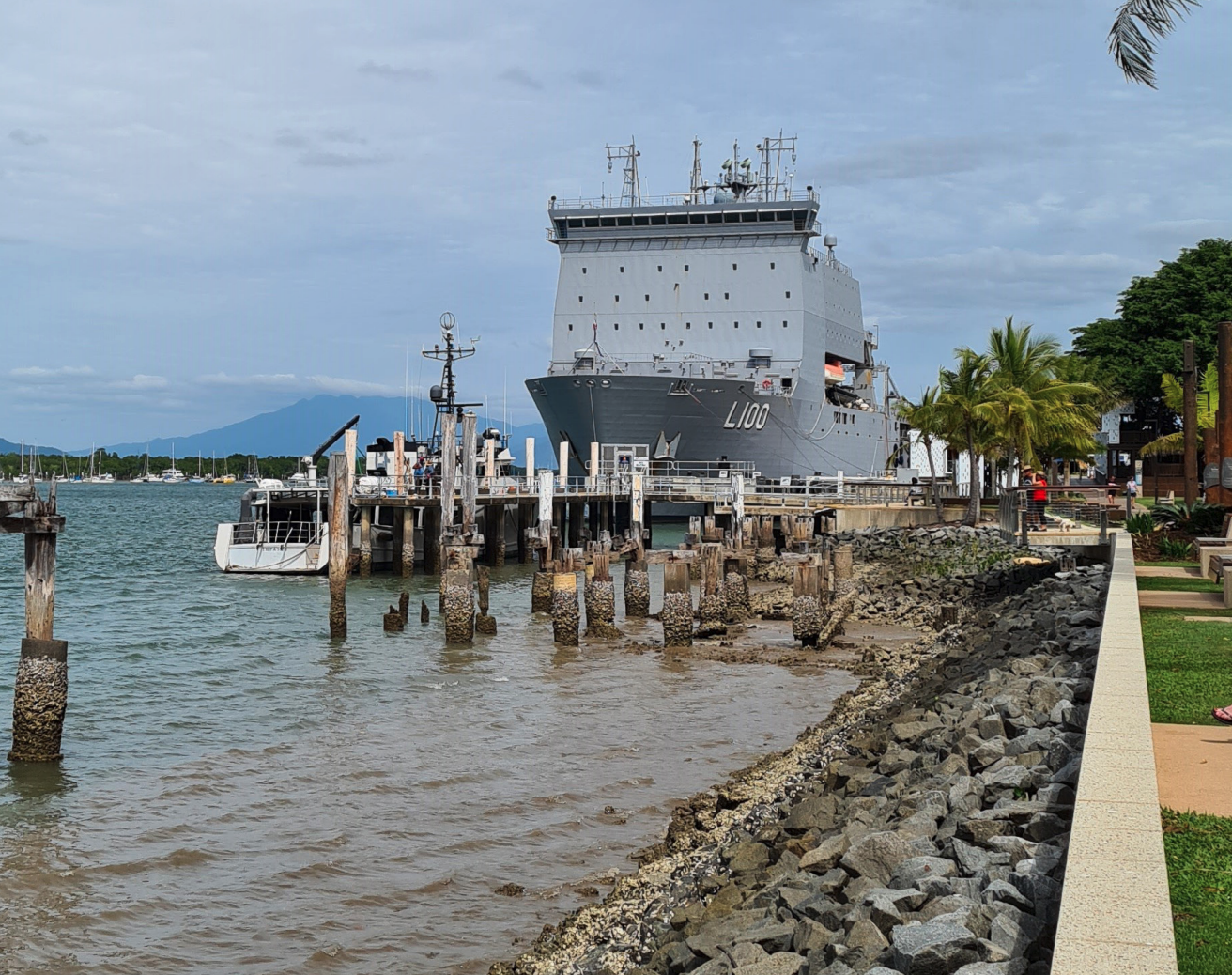 ##MP##
Pressure is on both the State and Federal Governments to act on a detailed business case into the Cairns Marine Precinct (CMP), with the document warning 'significant economic benefits' are at stake.
The State Government engaged PriceWaterhouseCoopers to conduct the $2-million study, to enable the precinct to meet the needs of future Defence contracts and a growing number of commercial and tourism vessels.
"In the absence of timely or appropriate action and investment, the CMP may not be able to compete for future Defence sustainment contracts or adequately service the surging commercial and tourism vessel markets," it says.
##BA##
The document includes two options for a Common User Facility (CUF), an area with paint and blast facilities, a ship lift and hardstands which would be shared by businesses.
The Fearnley Street public boat ramp would be turned into the ship lift area, while a block of land bordering the Cairns Sugar Terminal would be used as a maintenance hub.
The Commercial Fisherman's Base would also be relocated, most likely to an area on the north-eastern side of Tropical Reef Shipyards.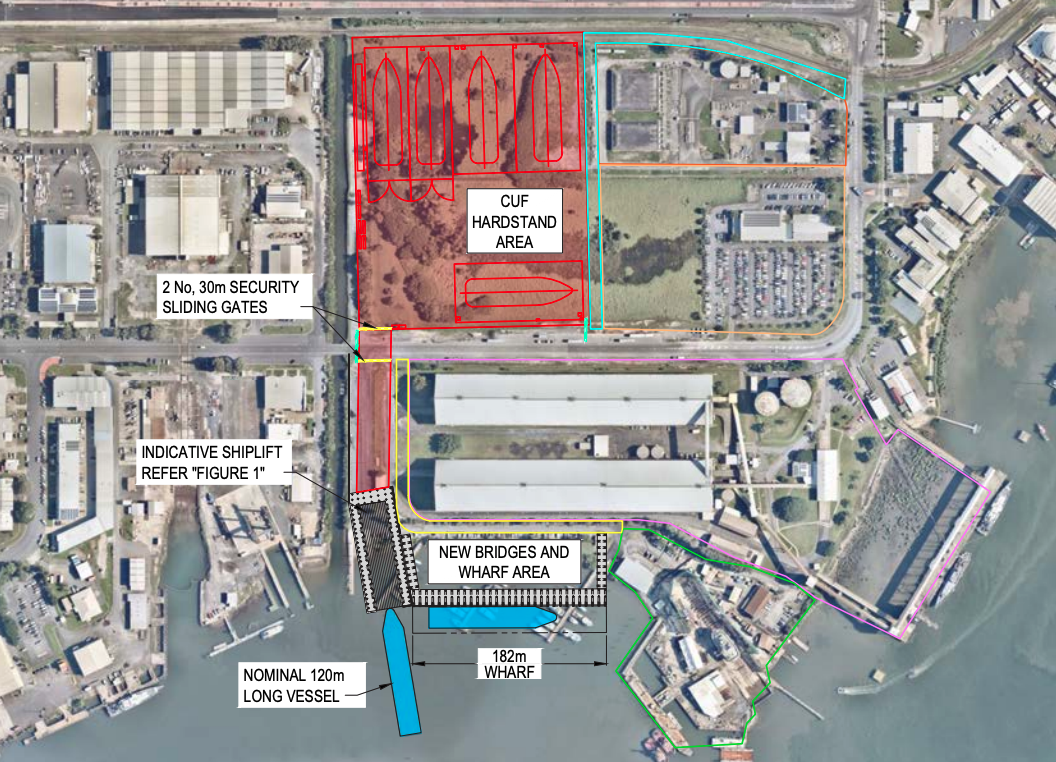 While the Port of Cairns is a State Government asset, Deputy Premier and Minister for State Development Steven Miles is calling on the Federal Government to help fund the project, ahead of this year's budget delivery and election.
The publicly available business case doesn't include costings, but Tropic Now understands significant investment in the hundreds of millions of dollars is required.
##PQ2##
"Providing opportunities for industry and local maritime businesses to be more involved in maintenance work, a common user facility and associated infrastructure would be a further boost for local shipyards."
Already, the Cairns Marine Precinct and its supply chain employs about 4,600 people.
Tropical Reef Shipyard Business Development Manager Andrew Wagner said the plan would definintely help grow the industry.
"We're pretty excited, it will be good for Cairns and grow a larger workforce," he said.
"We think it's the right thing and it needs to be done properly so it does meet future requirements."
The completion of the business case follows last week's announcement that Norsta Marine – a joint venture between Norship and Tropical Reef Shipyard – has secured a $70-million Defence contract for the Regional Maintenance Centre North East.
MARITIME
DEVELOPMENT
POLITICS
INDUSTRY
Main points
A $2-million business case into the Cairns Marine Precinct is complete
It includes plans for a Common Use Facility, including a ship lift and maintenance bays
Funding is yet to be set aside for the plan
We're pretty excited, it will be good for Cairns and grow a larger workforce.
It sets out a vision for delivering hundreds of millions of dollars more investment and creating thousands more jobs.