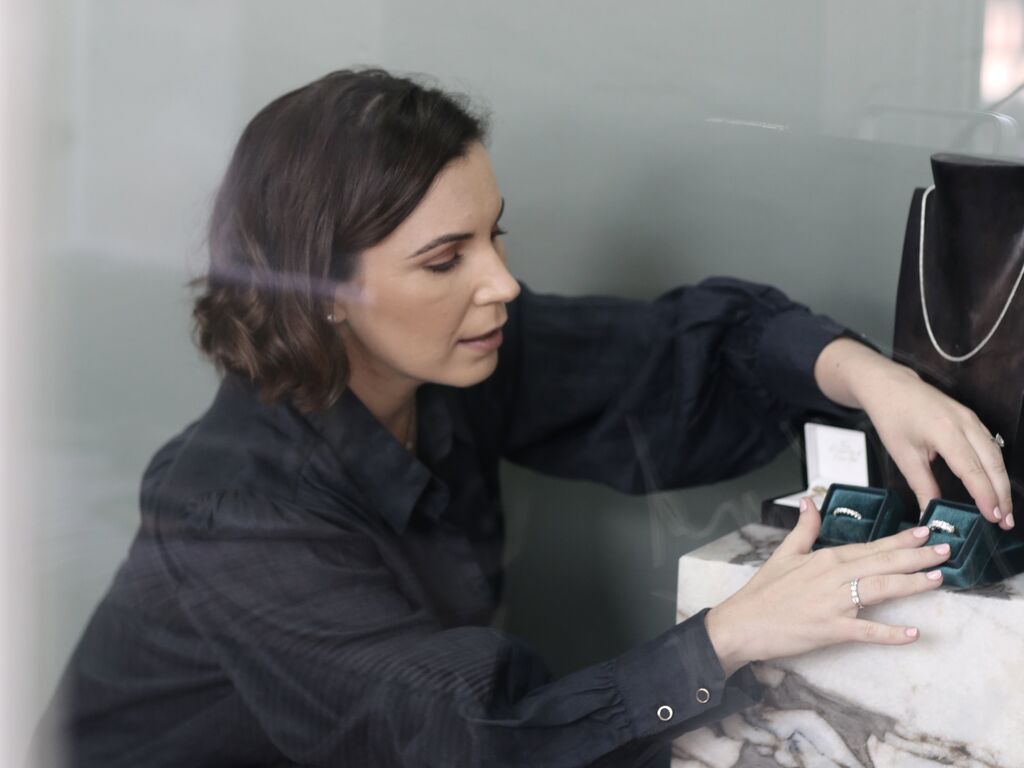 Think of some of the largest single purchases a person may make in their life – a house, a car, a boat, and perhaps an engagement ring.
Most big-ticket buys are talked about at length with a wide circle of friends, and aided by a huge volume of advertisements and professional advice.
But finding the right ring is often done in secrecy, and by those who only have the faintest idea of fine jewellery.
That's where Christina Duddy comes in.
##BA##
The process of buying a ring is one she describes her husband, James, to have "endured in an overwhelming environment of bright cabinetry lights and the flutter of overzealous salespeople."
"Despite being a pretty capable guy, he had little-to-no understanding of diamonds, nor could he lean on friends and family for fear of blowing the cover on his imminent romantic gesture," she told Tropic Now.
"I reflected on his experience heavily, and knew I could create something that was more personalised and ultimately more empowering for those who are in many cases making one of the biggest investments of their lifetime."
Fast forward a decade, and Christina has just opened a studio for her business The Diamond Hunter after five successful years of operating remotely.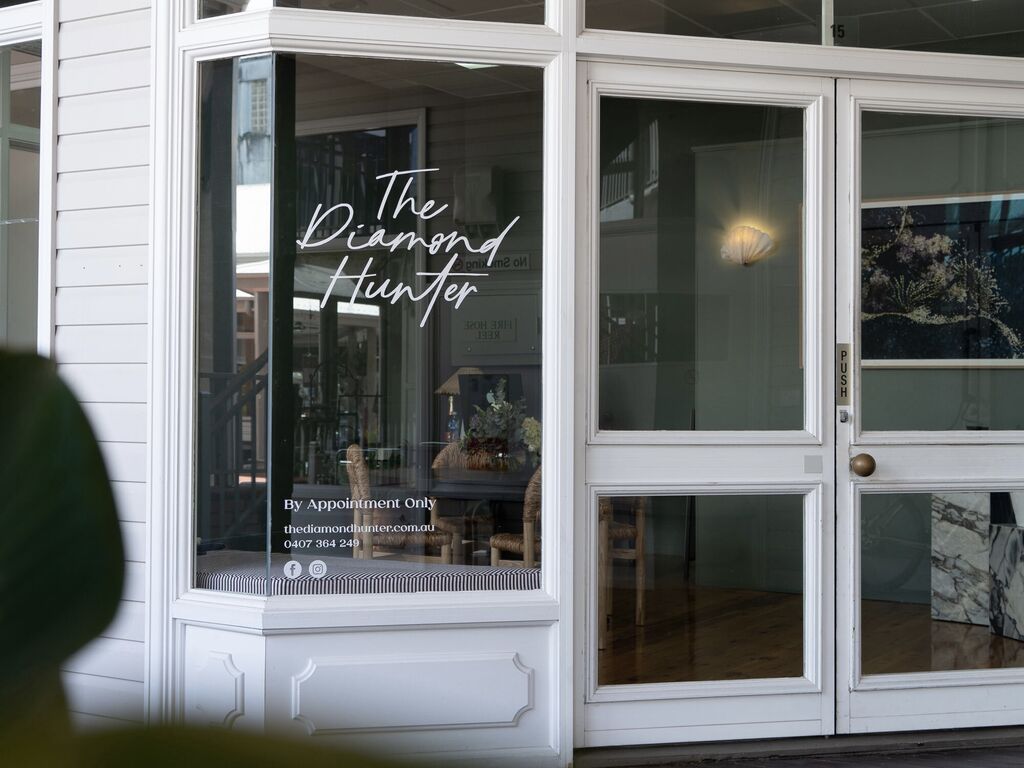 Tucked behind a stairwell in Cairns' Village Lane, the new space is the last thing from a retail store.
There's only a small collection of tennis bracelets, earrings and necklaces tucked in the studio's corner, while the room's centrepiece is a round wooden table.
It's a place for Christina and soon-to-be fiancés to meet, visualise and plan the perfect ring, before The Diamond Hunter gets to work on sourcing the diamond, designing the jewellery, and working with trusted manufacturers.
"I work closely with clients and jewellers at every stage of creating ethical, beautiful diamond engagement rings and fine jewellery, offering a personalised and genuine buying experience," Christina said.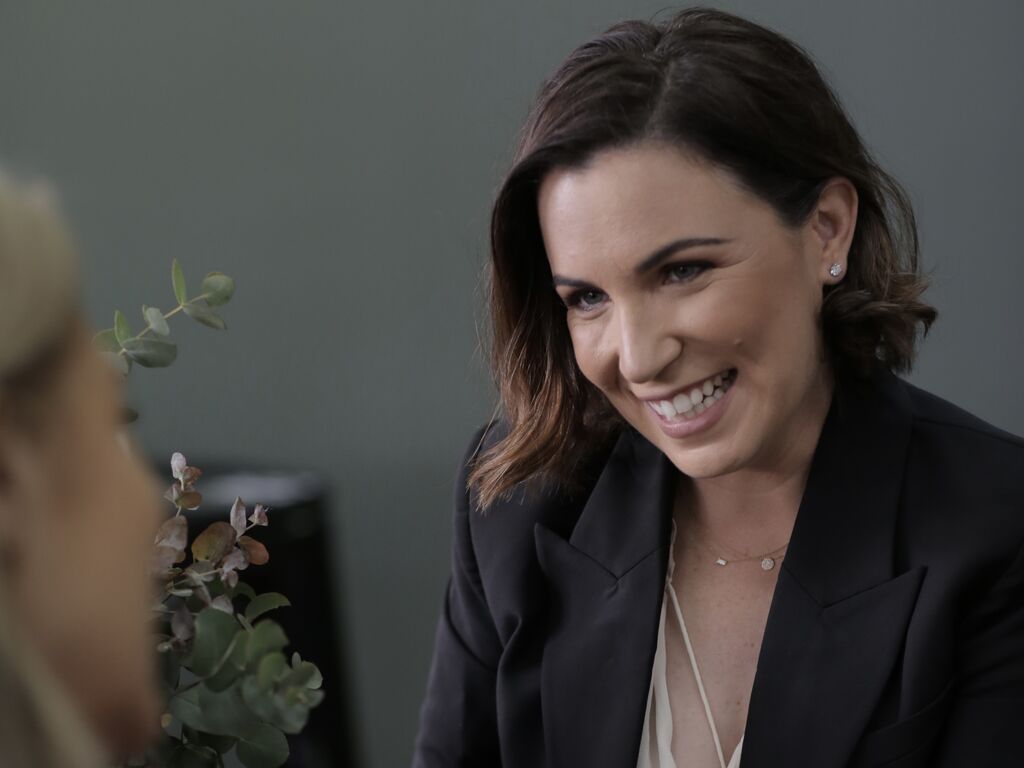 ##PQ##
"While custom diamond jewellery is my main game, I have helped many people restore and reimagine heirloom jewellery too.
"Of course, I am also often approached by couples wishing to create an engagement ring together, and this is always a fun and special experience.
"I describe it as a hand-holding service. While some come armed with inspo pics and hints that have been covertly or not-so-covertly-dropped, a typical client wants to be guided through the decision."
##BA##
Those decisions could involve anything from a start-to-delivery turnaround of six days – a record Christina never wants to break – as well as flying across the country to hand-deliver a diamond.
"I think my biggest fault is being willing to stretch myself – and my poor designers and jewellers– to the limit in order to ensure I under-promise and over-deliver," she said.
"In the early days I travelled a lot to hand-deliver my pieces.
"Thankfully now I have anonymous helpers that do this for me where required, while I also have clients visit me for collection."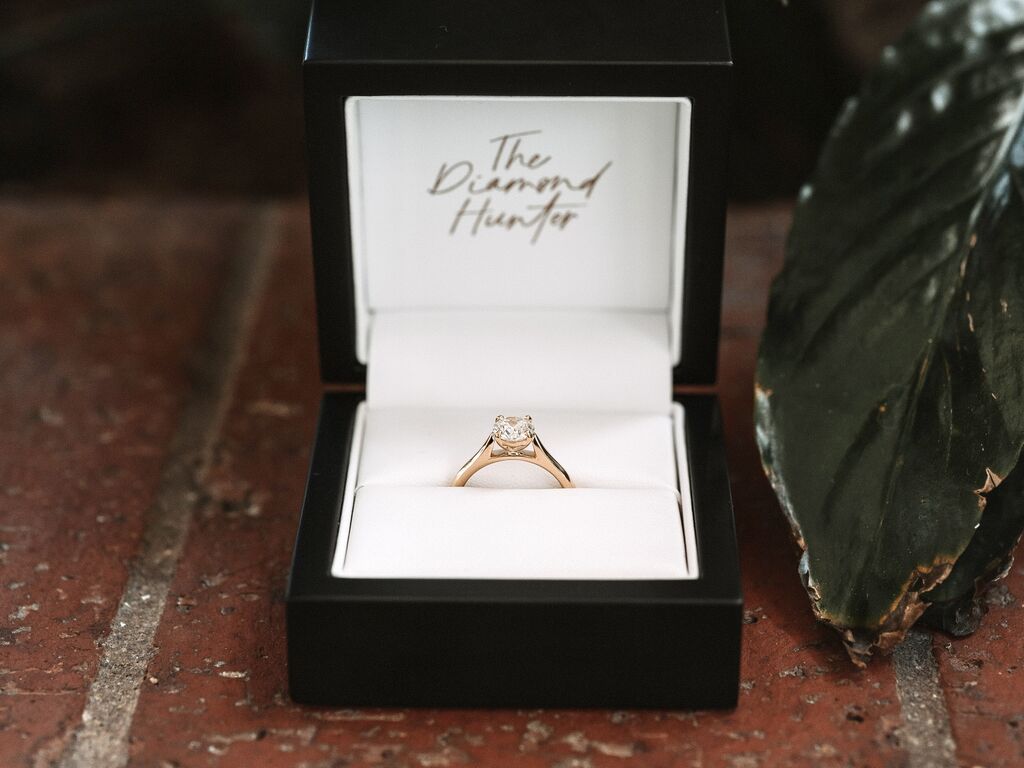 Just as The Diamond Hunter is as much an undercover agent as a purveyor of fine jewellery, Christina's advice extends beyond designing the perfect piece of bling.
"I have often said I need to start a side business coordinating and planning perfect proposals," she said.
##PQ2##
"Without question, my favourite part of what I do is getting a message on a Sunday evening with a 'SHE SAID YES', and the most precious proposal photos. I have a whole album of them."
Unsurprisingly, word-of-mouth is The Diamond Hunter's bread and butter.
One happy client, Angus, told Tropic Now that seven of his cousins have also chosen their rings with Christina, along with scores of other friends.
But with that comes a heightened risk of blowing the big moment.
"There's a short period of time that I do become 'the other woman' with all the hidden text messages and undercover phone calls," Christina said.
"Some laidback clients will proudly profess their partner never reads their messages and my response is always, 'how cute, that's what my husband thinks too.'"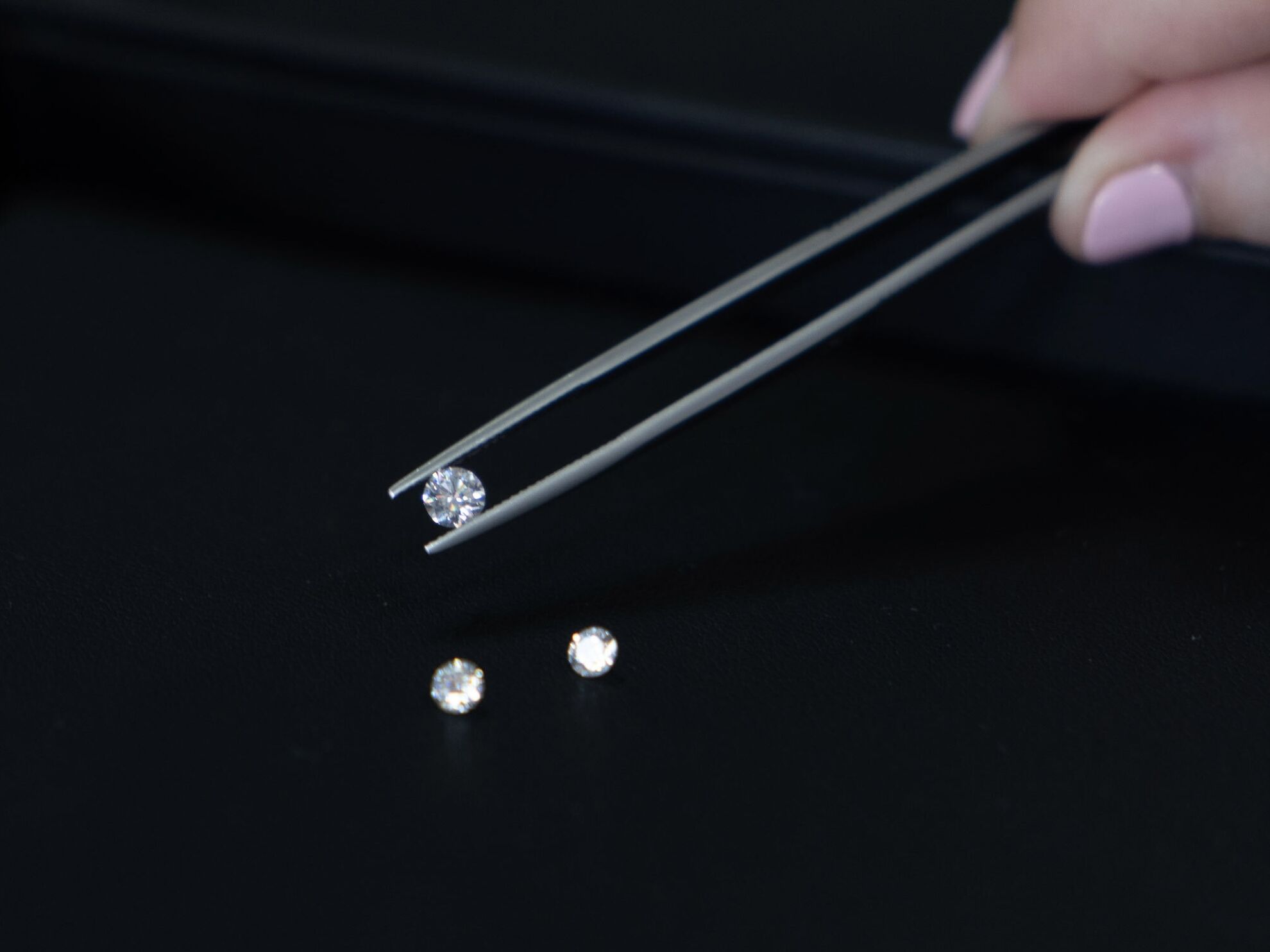 Christina's firm instructions that clients save her number under an alias, as well as delete their messages, is born from a deep appreciation for the sentimentality of a gifted ring.
"I received my very own piece at seven years old – a delicate diamond signet ring my parents had bought for me whilst on holiday in Hawaii," she said.
"Even at a young age I understood how precious it was not only in value, but sentimentality.
"From there I worked in retail jewellery as a teenager and rather serendipitously have ended up playing with diamonds again, having never lost my passion, despite taking many other paths along the way."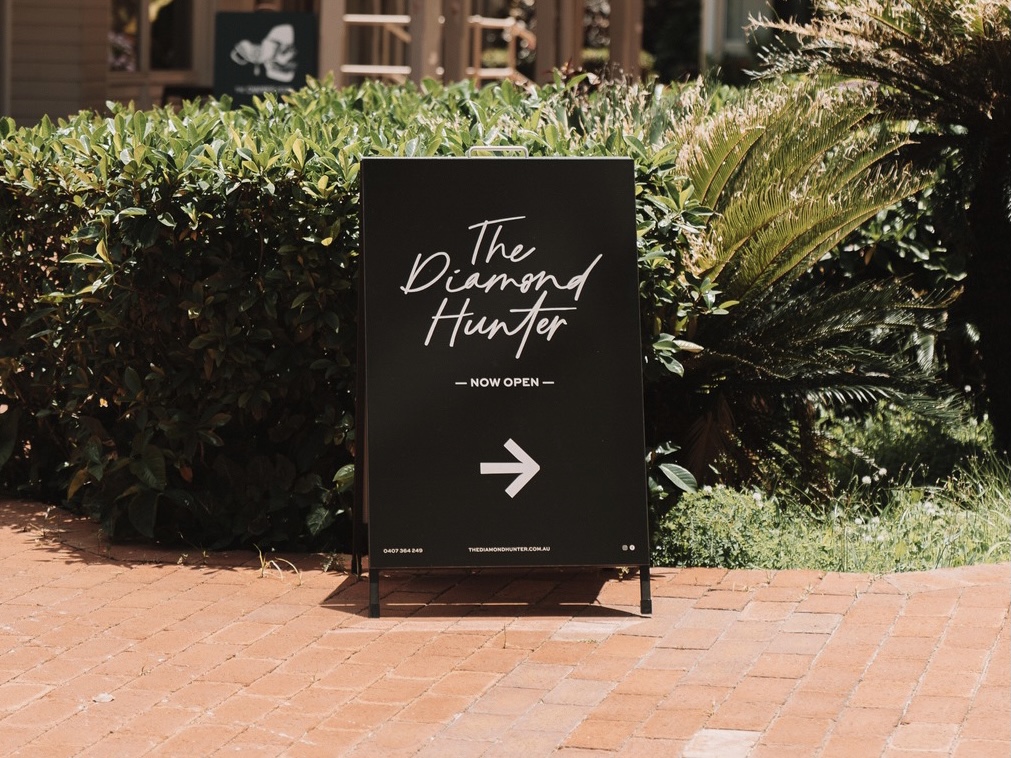 After studying business and journalism at the University of Queensland, several stints in marketing and communications in Brisbane, and some time on a Goondiwindi cattle farm, Christina has returned to the Far North – a short drive from her childhood home in Boogan, south of Innisfail.
Now in the thick of the Christmas and New Year 'engagement season', Christina is already busy with a quickly growing market in Cairns, while still working with interstate clients.
You can visit her at Shop 15, Village Lane, by appointment.
My aim is to shake up the way we all navigate the traditional buying process.
After my clients open the ring box for the first time and there's some mutual back-patting, the next question is almost always, 'what do I do now?'