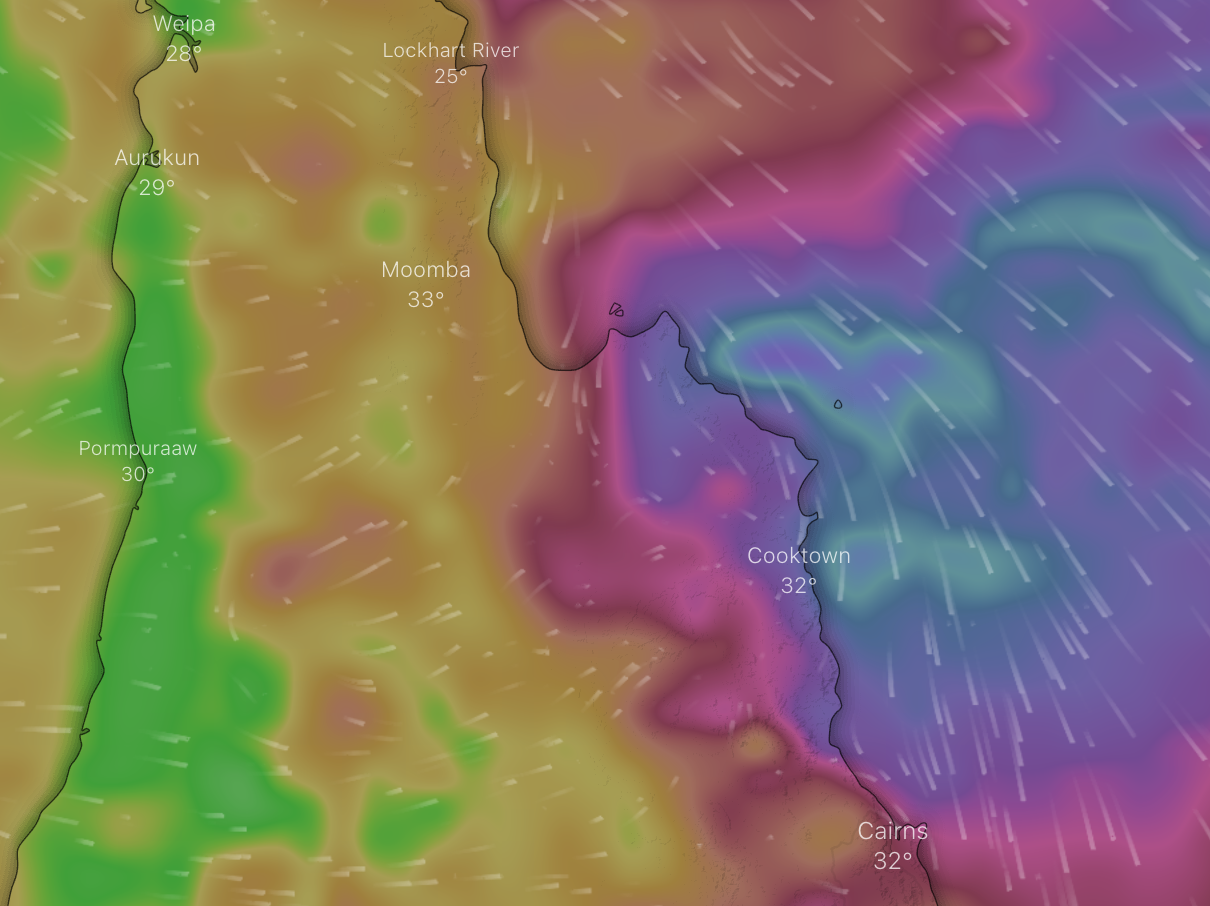 ##MP##
The Bureau of Meteorology is monitoring a weather system which it says is likely to turn into a tropical low in the Coral Sea over the weekend and possibly form into a Tropical Cyclone next week.
It's unlikely the system will impact Cairns, apart from delivering rain.
Forecaster Felim Hanniffy told Tropic Now he's keeping a close eye on the trough of low pressure off the east coast of Cape York Peninsula.
##BA##
"The trough will be much more active over the weekend, there is a potential for a low to form in the Peninsula waters over the weekend," he said.
##PQ##
"It's expected to continue in a westward direction across the Cape."
He said at this point, it's likely to be a small system.
"It will probably enhance the mountain flow into Cairns so a lot more wet weather as the onshore flow increases," he said.
"So it will be a different feel to the weather in Cairns next week, a lot more showers but obviously we need to watch where that low goes."
The highest temperature in Cairns today was at the airport, where the mercury climbed to 37°.
It followed a reading of 39° at the racecourse yesterday, combined with dew points (humidity) of 24 and 25, making it 'feel like' above 40°.
Felim Hanniffy said it's going to be another muggy night, despite the sea breeze coming in and some storm activity inland.
"There's not much escaping it," he said.
"There are some showers kicking off on the ranges again and they tend to weaken when they come off the ranges.
"Cairns might get the dregs, but there isn't too much steering them onto the coast."
Main points
A tropical low is expected to form off the Cooktown region this weekend
The Bureau of Meteorology is predicting a cyclone will form and head westward north of the Daintree next week
Cairns can expect rain from the system
"There's a possibility of a Tropical Cyclone to form towards the middle of next week and the risk of it crossing the coast north of the Daintree area.