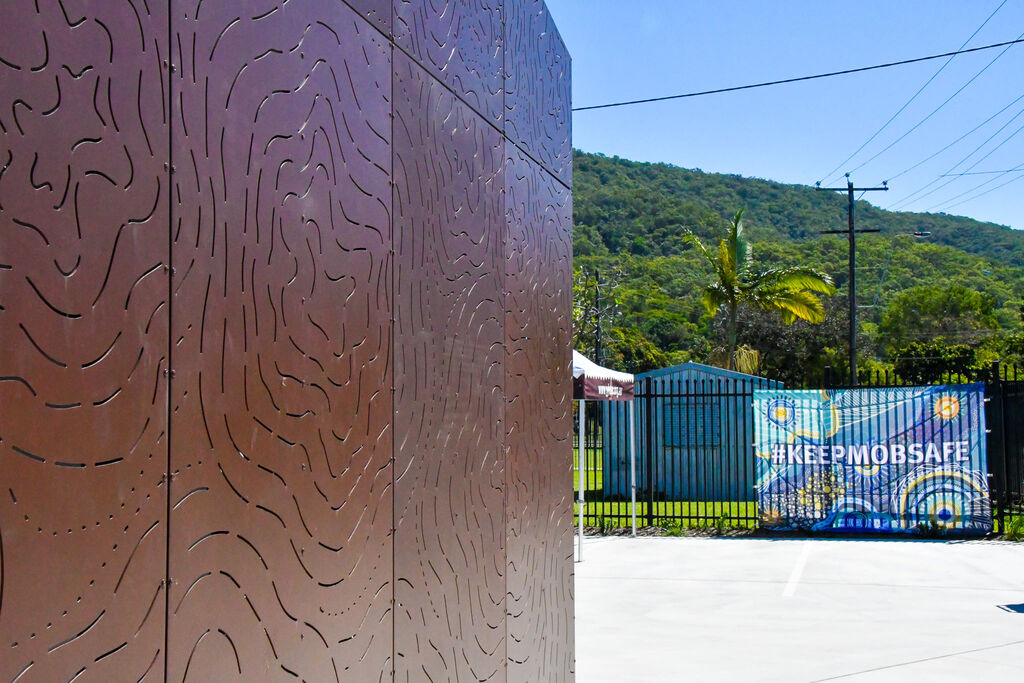 ##MP##
A third person has tested positive for COVID-19 in the Indigenous community of Yarrabah, east of Cairns, as new figures show a massive spike in the number of people coming forward for vaccinations.
Two workers from the town's Gurriny Yealamucka Health Service and Yarrabah Hospital tested positive to the virus yesterday, and today a third health worker has received a positive result.
Chief Executive of Gurriny Yealamucka, Suzanne Andrews, said the health service is taking the cases extremely seriously.
All staff members are now taking Rapid Antigen Tests (RATs) before they begin work, while community members deemed close contacts will be canvassed door-to-door to ensure they are tested.
##BA##
"Staff members were fully vaccinated in line with the Queensland Health mandate and pose a moderate to low risk to others in the community," Ms Andrews said.
"It was inevitable that we would see COVID cases within our community, given our proximity to Cairns and the many cases within the wider region.
"Some of our healthcare workers live in Cairns, commuting daily to work – we were always a community at risk."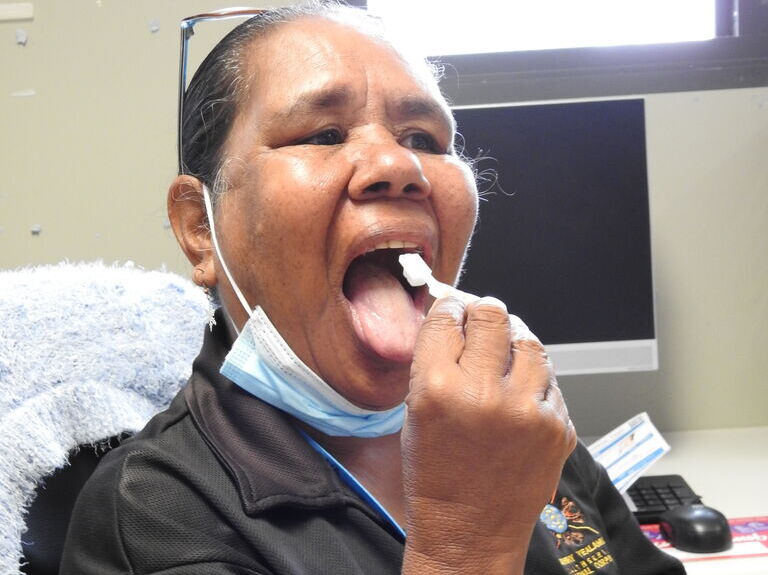 The community has been deemed particularly vulnerable to a COVID-19 outbreak due to chronic disease, overcrowding and low vaccination rates.
However, there has been a sharp increase in vaccination rates over the Christmas and New Year period.
A month ago, less than half of the eligible population of Yarrabah had received two doses.
But the latest figures from Queensland Health show, 73.6 per cent of people were double dosed, as of 2 January
87.1 per cent have received at least one jab.
The increase follows a door knocking campaign and incentives including free ice cream and a visit by former NRL great Jonathan Thurston.
"Our Community Health workers have worked tirelessly over the past year to lift our vaccination rates," Ms Andrews said.
"We encourage residents, if they have any symptoms – even if only mild – come down to Yarrabah Hospital for testing.
"We have increased our testing and vaccination capacity."
Yesterday there were 414 more confirmed COVID-19 cases in the Cairns and Hinterland region, bringing the total number of confirmed cases since 19 December to 1577.
Today's figures are yet to be released.
Main points
Three health workers have tested positive to COVID-19 in Yarrabah
Community contacts will be visited by health staff to ensure they are tested
More than 73% of those aged over 12 in Yarrabah have now received two vaccine doses