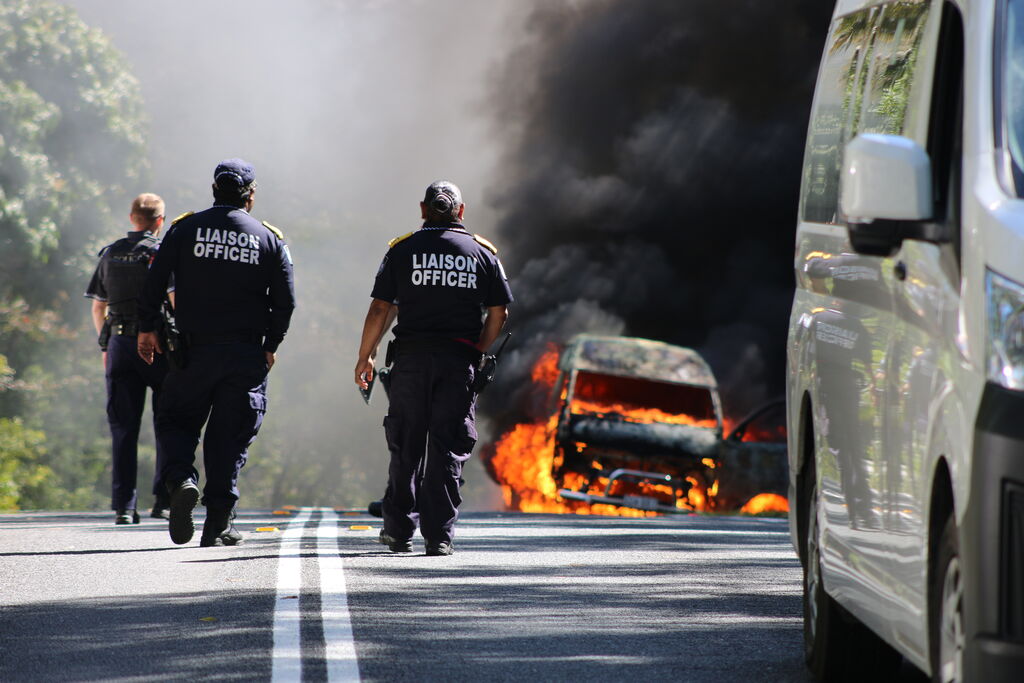 ##MP##
Community leaders say a fire onboard a van transporting disabled people between Yarrabah and Cairns yesterday underscores the need for an upgrade of Range Road.
The thoroughfare is the only access route to Yarrabah and was closed for almost two hours.
Tropic Now understands traffic remained backed up for several hours after one lane was re-opened around 1-PM.
Police say it appears an overheated engine led to the van catching alight.
##IAA1##
Yarrabah Aboriginal Shire Mayor Ross Andrews praised the actions of Gurriny Yealamucka Health Service Transport Driver Clifton Burns, who was in the vehicle travelling behind the van.
He said Clifton signalled to the driver to pull over, then used the fire extinguisher in his vehicle to douse the flames for long enough to get the two patients – including one in a wheelchair – to safety.
Soon after, fire engulfed the van.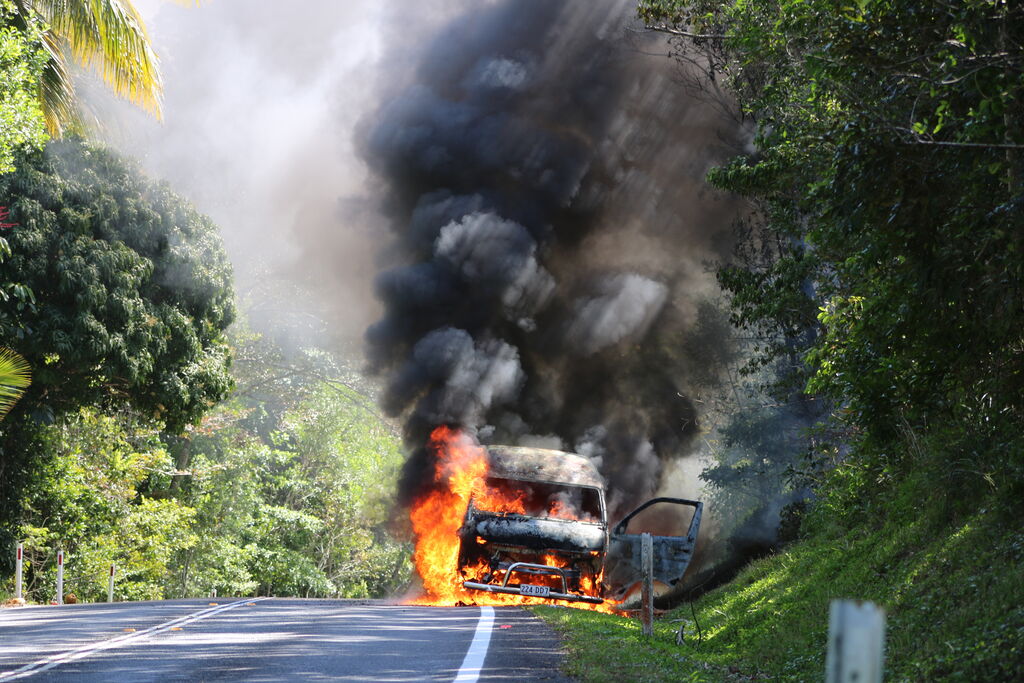 "It was pretty serious and it was lucky it didn't go in the opposite direction," Mayor Andrews said.
"We were fortunate that one of the locals who drove the Gurriny bus, we'll call him a hero, he immediately tended to the situation.
##PQ##
While no injuries were sustained, Mayor Andrews told Tropic Now the incident highlighted the need for better transport options.
A Transport Network Plan developed in consultation with Planz Town Planning, ARO Industries and Transport and Main Roads will be presented to the Council tomorrow, however it only encompasses the town centre.
Mayor Andrews said Council is also trying to secure a ferry service to utilise its new $11.5-million jetty, but in any case an upgrade of Range Road as well as parts of the Pine Creek Yarrabah Road are needed.
"The ferry service will be a form of alternative transport but we still believe the government needs to invest in the Range Road," he said.
"It is our main source of transportation to Cairns and we need to make it more accessible and safer.
"We are installing traffic devices – electronic signs - to alert people to slow down but there are shoulders that need widening and other work that needs to be done."
Yarrabah is the largest Aboriginal community in Australia with a population of about 4,000 residents.
Nikki Huddy of Planz Town Planning said as part of the Transport Network Plan she conducted traffic research which revealed approximately 350 essential workers travel between Cairns and Yarrabah each day, including teachers, nurses and local government employees.
She said the Range Road will be included in future stages of the plan.
"Planning for road infrastructure for Yarrabah is becoming increasingly important for safety, functionality and maintenance," she said.
"The Range Road is a priority for the community and service providers."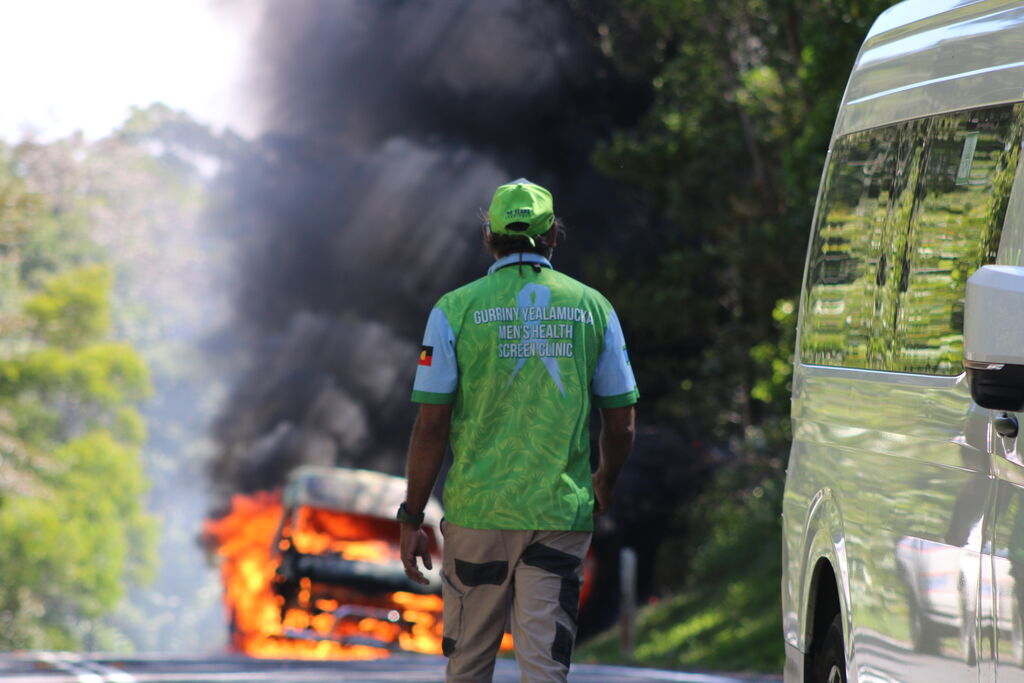 A spokesman for the community's Gurriny Yealamucka Health Service agreed that both planned and unplanned road closures have a significant impact.
"The Range needs upgrading for a number of reasons," he said.
"Not just for the sake of our workers, but we transport community members daily to specialist appointments in Cairns.
##PQ2##
"The Range Road presents a barrier to easy and safe access.
"Improving the range is one important step in improving the social and emotional wellbeing of our community."
Main points
Two passengers and a driver escaped a fire in an NDIS transport van on the Range Road yesterday
The road was closed during the incident and traffic remained backed up for hours
Community leaders and service providers are calling for an upgrade of the road for safety and accessibility
If it wasn't for his actions, it could have been a lot worse.
"Yarrabah as a community needs to access Cairns for specialist health, education, social and retail reasons.