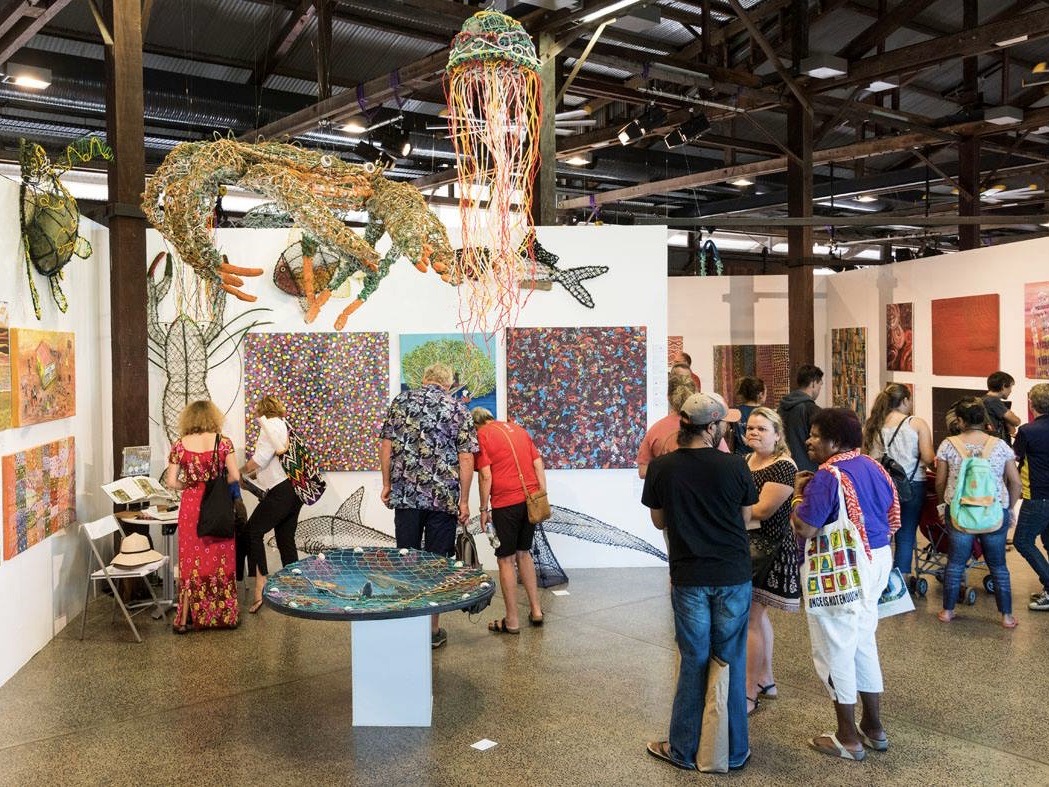 Art may be displayed to tell a story, lift the atmosphere of a space, or simply because it's beautiful to look at.
But have you ever thought about buying art purely as an investment?
And before you ask, no – we're not only talking about NFTs.
According to Sotheby's Institute of Art, the 1960s marked the emergence of the idea of investing in art rather than stocks, property and other luxury items.
Fast forward to today, the global art market is worth tens of billions of dollars.
##BA##
The value of the world's leading artists' works is continuing to increase exponentially, even as more and more collectors enter the market.
For example, a small canvas work by Frida Kahlo titled Diego y yo sold at Sotheby's in 1990 for $1.4 million*.
At the time, Frida Kahlo became the first Latin American artist to sell for over a million dollars at auction.
##IAA2##
Thirty years later, the work sold for almost $35 million – a record for Kahlo.
Banksy is another artist to experience huge growth in the secondary market.
The English street artist's Girl with Balloon screenprint increased in value by 662 per cent, from one re-sale in 2015 to the next five years later.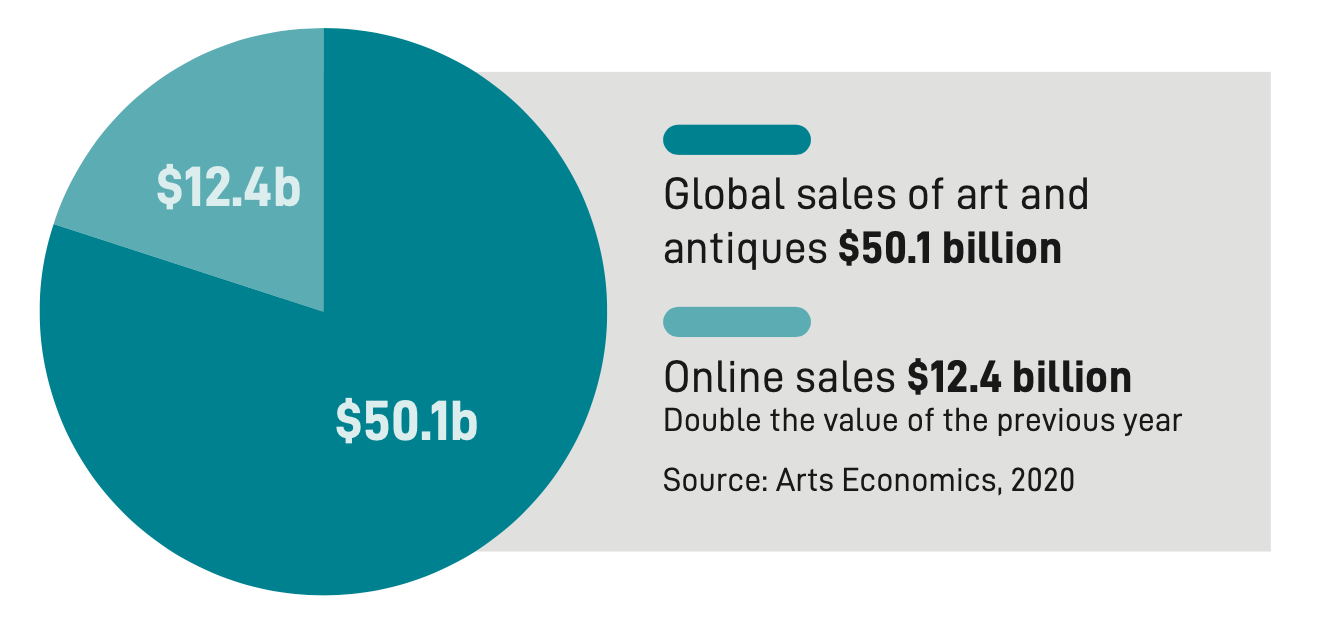 Closer to home, our region's annual Cairns Indigenous Art Fair (CIAF) attracted a peak of $924,000 total art sales in 2019, before the impact of the pandemic saw this drop by about two-thirds.
CIAF is however returning to a physical format this year, taking place in its new home of the Cairns Convention Centre this July.
With the industry back on an upwards trajectory, it's a great time to think about investing in art.
Buy what you love
The first rule: buy pieces you have an emotional connection to.
CIAF's Exhibitions Manager, India Collins, says a piece bought primarily for the pleasure of owning it is likely to increase in value.
##PQ##
"It's never a given that its worth is going to accrue at a certain rate, so it's important the piece is an investment in a personal sense first," she said
"But if you really love it, trust your instincts – the love for the work will continue to grow."
Pormpuraaw Art & Culture Centre's (PACCI) Manager Paul Jakubowski also believes buying work for its aesthetic and cultural value is a good starting point.
"Most of our clients purchase our art because they enjoy it," he said.
"Our art is fun, colourful and different.
"Collectors want to know the story behind it and connect to Pormpuraaw culture, and also support our community.
"While investors are always looking for the next new thing, the work must also be genuine and connect to a person's heart and mind."
Consider investing in emerging artists
If you're new to the world of art investing, the best place to start is by looking at emerging artists.
At CIAF, works range from about $250 among new artists, up to around $20,000 for pieces by established artists like Naomi Hobson and Ken Thaiday.
"CIAF is really accessible, there's something for everyone," Ms Collins told Tropic Now.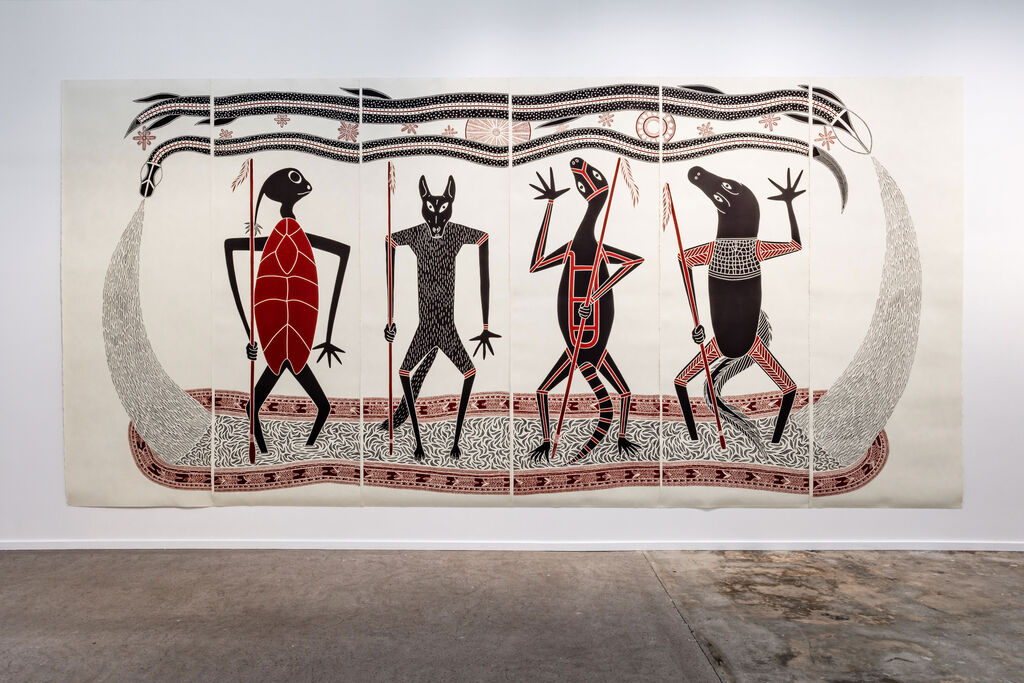 "The work at lower price points is still incredible work.
"It's affordable and still just as beautiful, no less so than other pieces of work from established artists.
"Then as these artists produce more, the value of their work will increase, both new and existing."
Pormpuraaw sculptures, which can be bought on PACCI's online store as well as at CIAF, also range from a few hundred dollars to about $18,000.
##IAA3##
"We are best known for our sculptures made from ghost nets washed up on our beaches and recycled materials," Mr Jakubowski said.
"We were there at the beginning of this movement a decade ago and still recognised for our creativity and productivity in this genre today.
"Some collectors have now bought multiple pieces of this kind over the years and made it their own by composing works together like an aquarium display."
Pormpuraaw goes online
Creative industries all over the globe have suffered throughout the pandemic.
PACCI, one of the country's most remote art centres, felt the impact significantly.
##PQ2##
"Many galleries closed and artists had to fend for themselves.
"But artists are resourceful people and use whatever technology or resources that are available.
"Our art centre is no different."
PACCI now operates an online store complete with artist biographies and detailed descriptions of each work.
On it, you can find the community's paintings, ghost net sculptures, wood carvings, jewellery and huge range of prints – the largest collection of any Australian art centre.
While Mr Jakubowski says art fairs will always be important, the online marketplace is becoming an integral part of the industry.
"They give us independence by allowing us to stay living on country and earn extra income," he said.
"It's great to make works available to everyone and easy to buy directly from us, which many people prefer."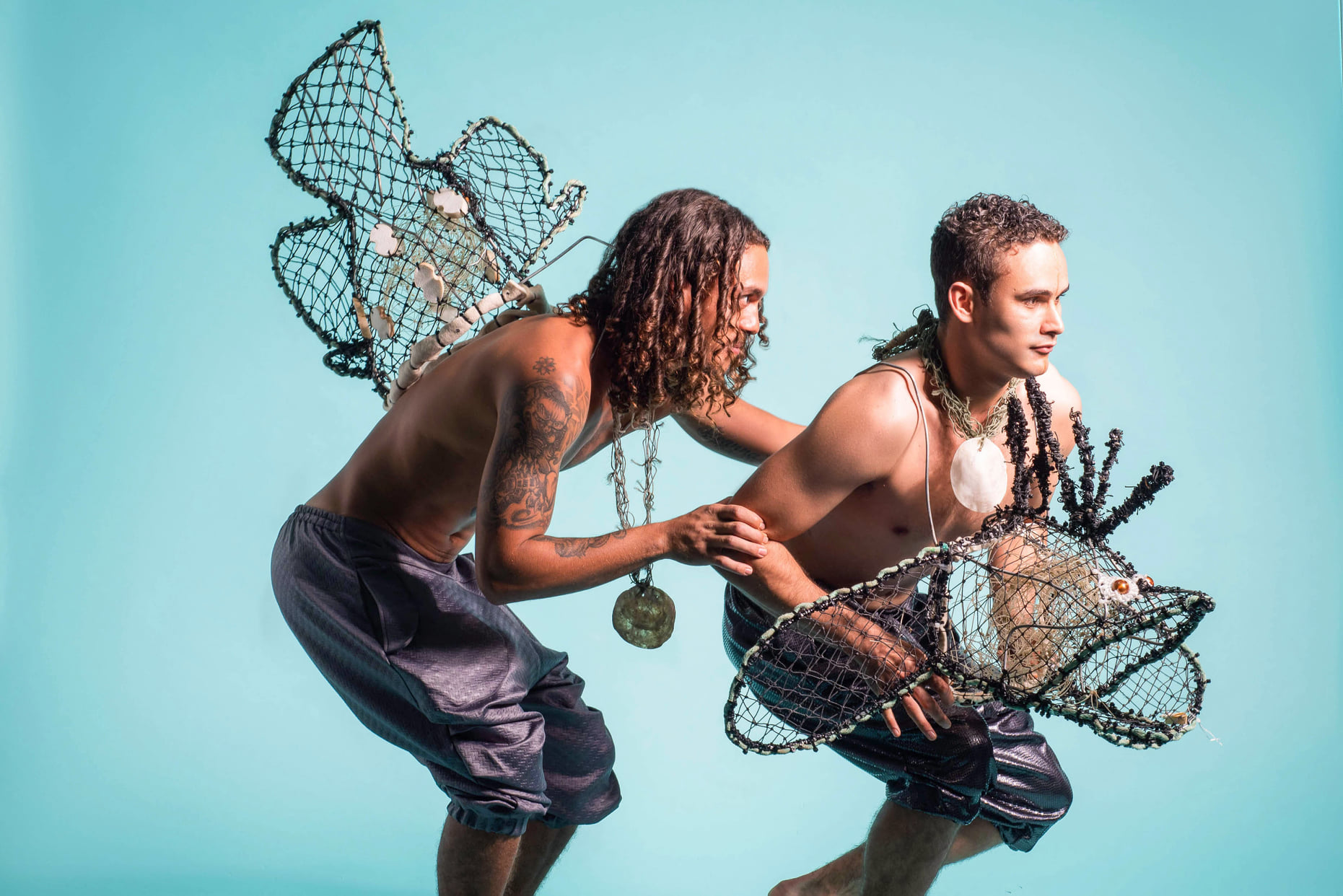 Cairns Indigenous Art Fair's six tips for buyers
1. Research
If you're buying art as an investment, look up artists by name to see if they have exhibited in other art fairs or been acquired/exhibited by state and national institutions. This will add value to their work.
2. Set a budget
Know what you're willing to spend and be prepared to spend a little extra if you fall in love with a piece slightly out of your price range. Consider if your chosen art will require framing or transport, as this can add to the overall cost.
3. Meet the artist
You can also attend the artist talk, or chat to the art centre manager or gallerist. Art fairs are a unique opportunity for buyers to gain a deeper understanding of the artistic process, culture, knowledge, experiences and meaning behind each piece.
4. Network
People come from all over Queensland, Australia and the world to attend CIAF. Art is a great conversation starter – talk about what you like and hear about other artists.
5. Take your time
CIAF has about 450 works on show and is open over four days. Take note of which artists sell out, and whether their works have been bought by serious collectors or institutions. This information is integral to understanding the market as an emerging collector or first-time buyer.
6. The don'ts
Photographing works you don't own is strongly discouraged, and there's no room to barter on prices, as art fairs are traditionally considered 'wholesale'. Also, don't forget to credit the artist if you share a photo of your purchase online.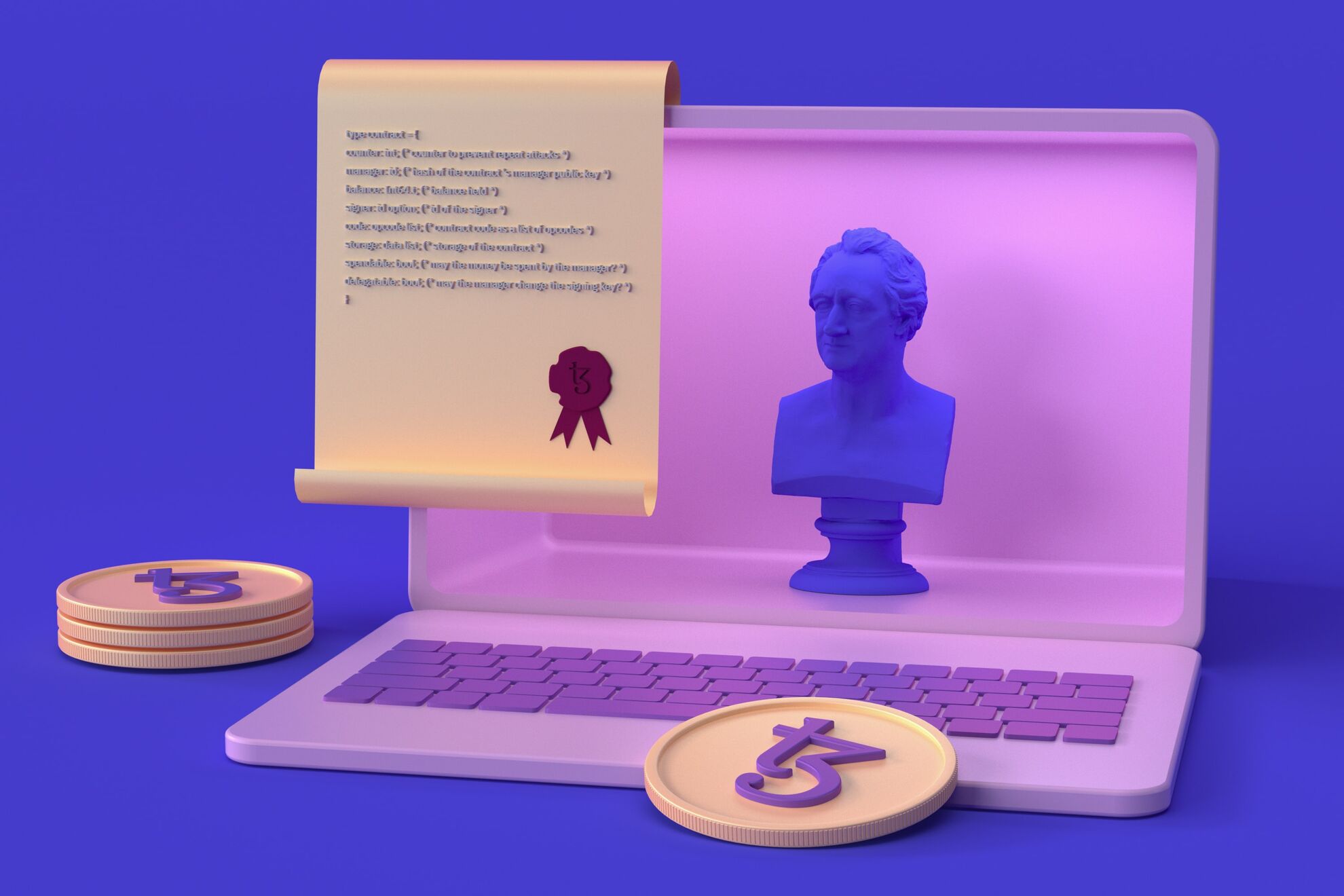 What about NFTs?
A non-fungible token (NFT) is essentially a digital asset – like art, music and videos – which has ownership rights bought and sold online, frequently with cryptocurrency. While these assets remain freely viewable online, investors are still willing to spend millions on a single item to have 'digital bragging rights', as well as potentially resell it for a much higher price in this rapidly growing global market.
This story originally appeared in Tropic magazine Issue 35.
* Information sourced from Art Price.
If you buy what you love, it does often become good investment down the track.
COVID changed everything for the art industry worldwide.