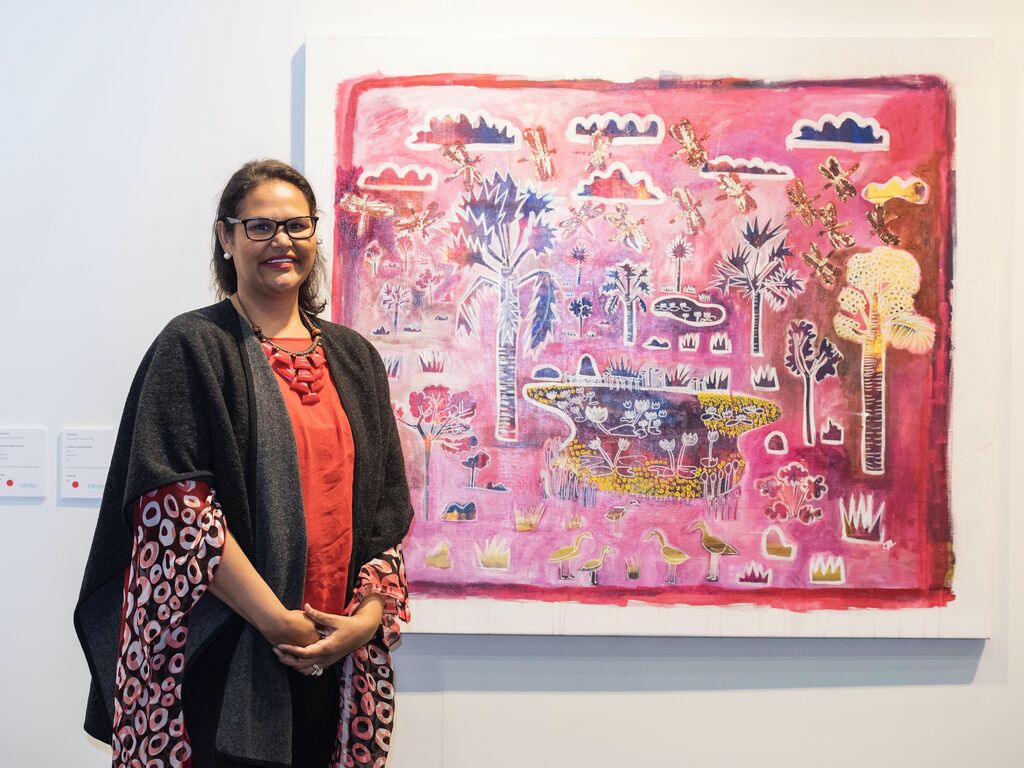 ##MP##
In the largest display yet of First Nations excellence in the Fair's 13-year history, Cairns Indigenous Art Fair has revealed this year's award-winning artists and art organisations.
Five of the six Art Awards were announced last night at CIAF's opening event, with the final People's Choice Award to be determined by visitors over the coming days.
All individual awards were won by female artists while Badu Art Centre won the Cairns Regional Council's Art Centre Award.
If a female artist also takes out the People's Choice Award on Sunday, it will be a first in CIAF history.
##BA##
Sharing in a prize cache of $50,000, winners of the Art Awards hailed from Wujal Wujal to Yarrabah and Badu Island in the Torres Strait.
Pormpuraaw artist Katherine Ngallametta took home the Premier's Award for Excellence for her work, Land Centre, a poignant and understated response to the CIAF's 2022 theme, Masters of Country.
The judging panel remarked on the patterns and ripples featured on the artwork that evoke abstract images of the layers of the earth, rings of a tree and the life forces of Country, with the artist, Katherine Ngallametta at its core.
##PQ##
Badu Art Centre took home the Art Centre Award for utilising the natural resources of earth pigments and bloodwood sap, among others, in a new body of work that reflects cultural knowledge and climate change concerns.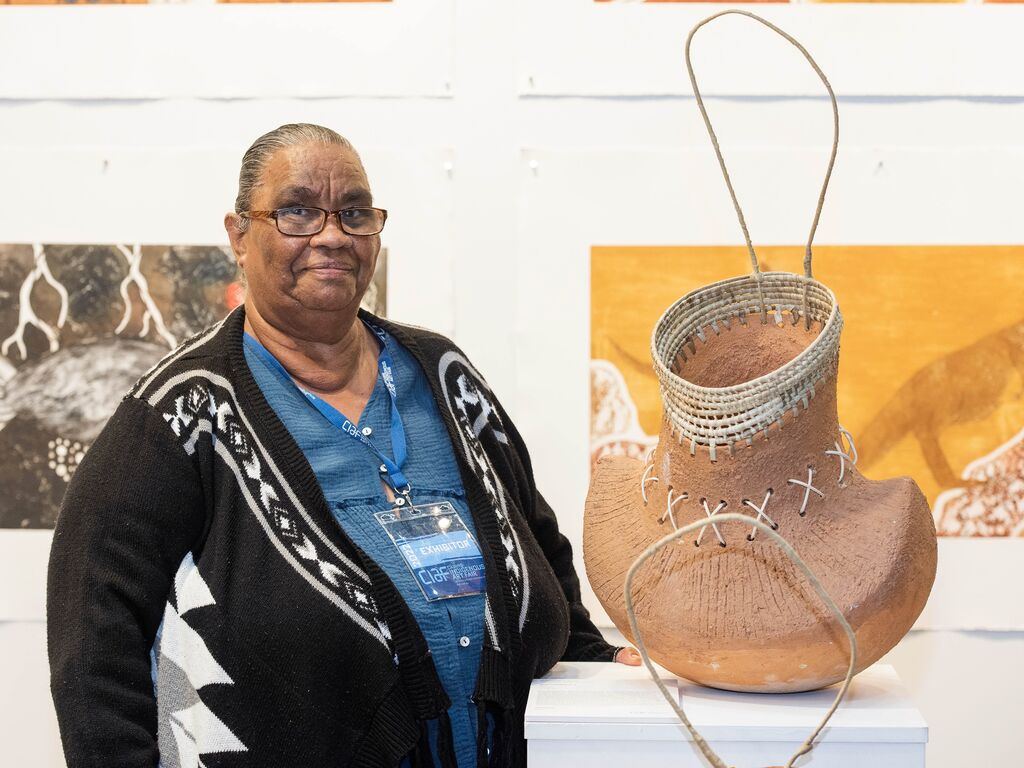 Philomena Yeatman, a Yarrabah ceramic artist, took out the top gong in the 3D Design, Sculpture and Installation category for her Bicornual Basket 1 – a sculptural work that embodies both abstract shape and ancient plant materials.
A striking vignette within a field of vivid colour by Tania Major was bestowed the Innovation Award, with the panel commending her new visual language developed in line with her knowledge of seasonal changes.
The Kokoberra woman from Kowanyama, Cape York, is also an activist and was Young Australian of the Year in 2007.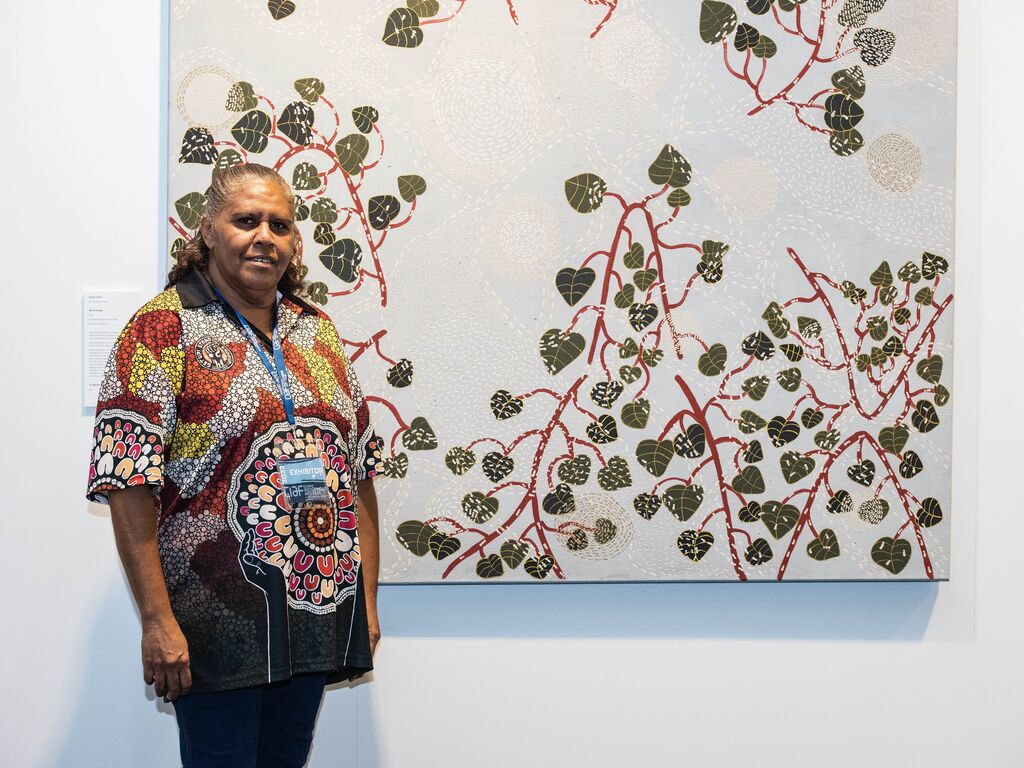 The Emerging category award went to Wujal Wujal artist Sonya Creek for her work, Milli & Yunga, 2022.
The artist was chosen for the delicate use of earth pigments on linen depicting her totem, the Mili (Stinging Tree) and Yunga (Green Ant).
The artwork's figurative depictions of the plant and tracks left by green ants offer an insightful story of Creek's connection to Country and bush medicine teachings of her grandparents.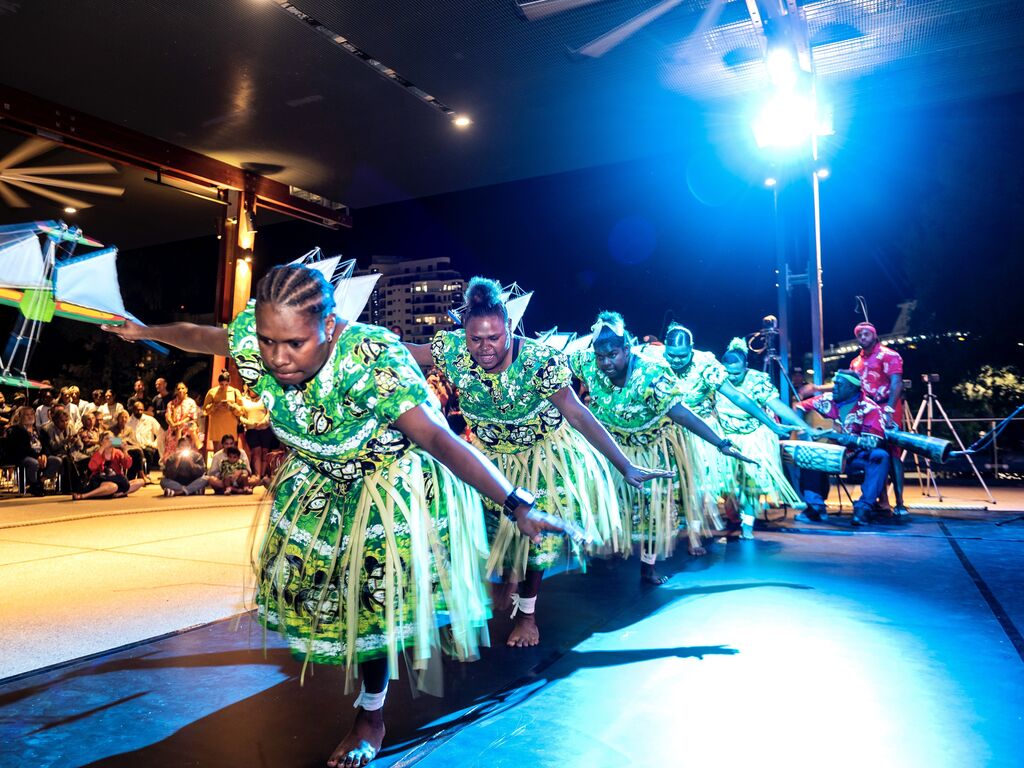 Katherine Ngallametta
Premier's Award for Excellence sponsored by Queensland Government ($15,000)
Badu Art Centre
Cairns Regional Council's Art Centre Award ($10,000)
Philomena Yeatman
Ports North's 3D, Sculpture & Installation Award ($5000)
Tania Major
Holding Redlich's Innovation Award ($10,000)
Sonya Creek
BDO Emerging Artist Award ($5000)
The Peoples' Choice 2022 Award sponsored by Fibre Optics NQ ($5000) will be announced at CIAF's closing ceremony.
To vote, head to the Air Fair and cast your choice in one of the many ballot boxes.
Held in the Cairns Convention Centre, the CIAF Art Fair and Art Market is free to visit until it closes at 3pm, Sunday 10 July.
Main points
Five of the six CIAF 2022 Art Awards have been announced
Four winners are female artists while the fifth was dedicated to Badu Art Centre
Voting is now open for the People's Choice Award, to be announced on Sunday
It is a subtle yet incredibly strong depiction of her connection to Country.