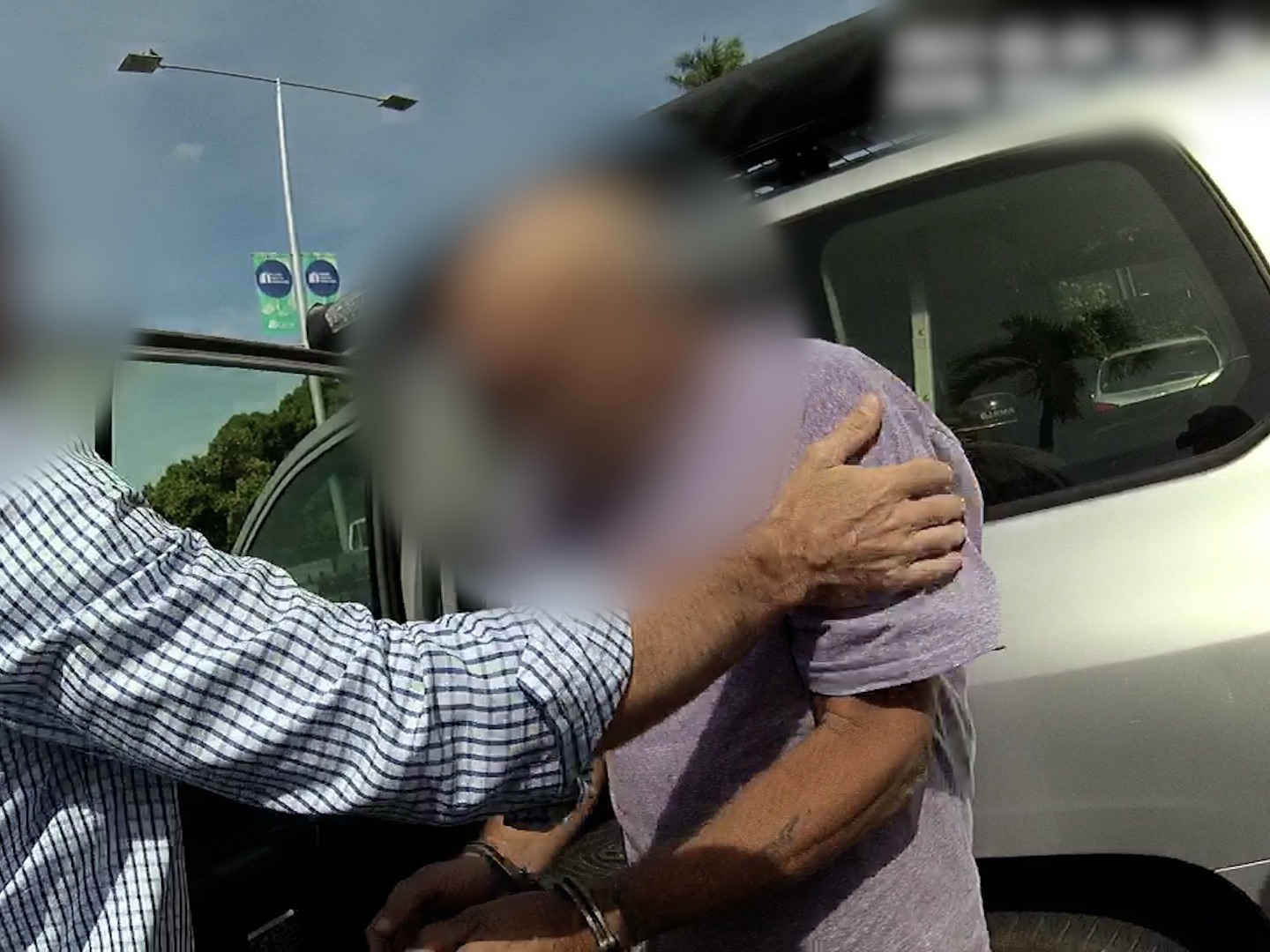 ##MP##
A 67-year-old man has been charged with a total of 14 offences, including alleged child sex offences, as part of an ongoing investigation.
Operation Uniform Kalahari also led to the arrest of a 58-year-old local man earlier this week.
The operation, headed by the Cairns Child Protection and Investigation Unit (CPIU), is investigating the alleged grooming and exploitation of at least eight vulnerable young people in the Cairns area since January this year.
##BA##
It will be alleged the young girls, seven of which are aged under 16, were groomed, indecently assaulted, and supplied with dangerous drugs including methylamphetamine and cannabis.
The 67-year-old man was charged yesterday with five counts of supply dangerous drugs to a minor, three counts of wounding, two counts each of indecent treatment of children under 16-years and grooming a child under 16-years, and one count each of rape and sexual assault.
He appeared in the Cairns Magistrates Court this morning and was remanded in custody to reappear in August.
##IAA2##
The 58-year-old appeared in court earlier this week and was also remanded in custody, with another hearing set for August.
Police don't believe the two men were known to each other.
Officer in Charge of the Cairns District CPIU Detective Senior Sergeant Michael Gooiker says protecting vulnerable young people is the top priority for the Queensland Police Service.
##PQ##
"The immense bravery of victims' in these matters to come forward and speak to police, allows the QPS to track down these offenders and put them before the courts," he said.
"Operation Kalahari is ongoing and we would expect more to come out of this."
Main points
A 67-year-old man has been arrested on several offences, including child sex offences
He is the second man to be charged in Operation Uniform Kalahari in less than a week
Eight alleged victims include seven girls aged under 16
We will investigate all reports of offences against children, and arrest and charge alleged offenders within the full force of the law.