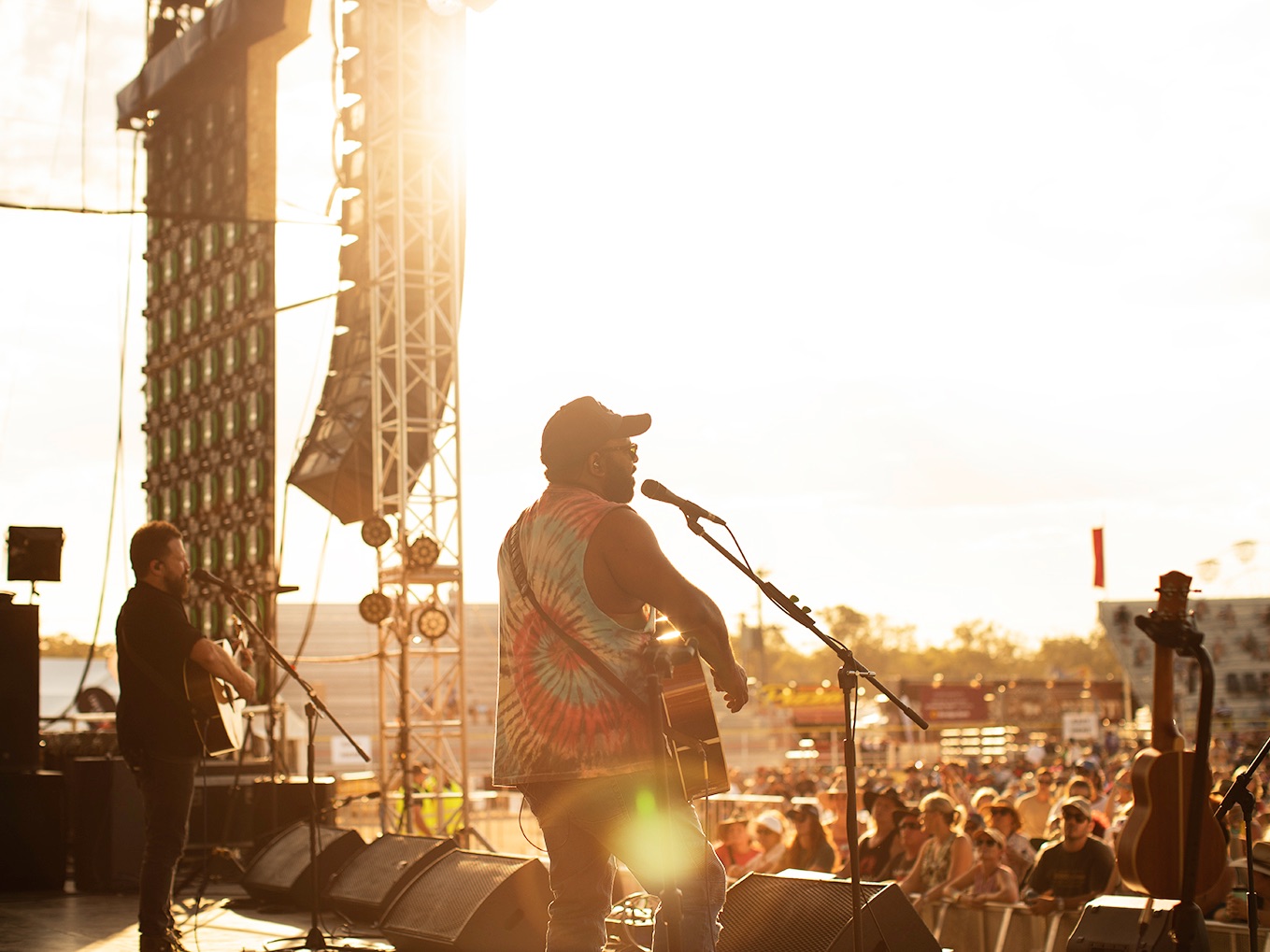 ##MP##
Savannah in the Round is coming back even bigger and better, with international acts on the bill for the first time.
The inaugural festival last year saw more than 11,000 music lovers descend on the Mareeba Rodeo Grounds for three days and nights of fun, festivities, camping and dancing as an endless procession of country, rock, roots and pop acts stormed the stages.
It was quite the feat given Australia was in the grips of the COVID-19 pandemic, with the event making national headlines.
##BA##
For this year's second festival, the Cairns Hinterland retains its position as Australia's new home of country music and with borders open, organisers have certainly doubled down.
Now stretching over four nights and taking in the Queen's birthday long weekend from late September, the festival includes two international acts among its 30-plus strong lineup.
Headlining Savannah in the Round 2022 is Brad Paisley, a highly decorated global country superstar who is touring Australia this year.
Paisley has three GRAMMYs to his name, while all 11 of his studio albums are certified Gold or higher by the Recording Industry Association of America (RIAA).
##PQ##
"The local audience is strong but this has always been about event tourism for the Far North," Festival Director James Dein said.
"You can see Brad Paisley at the Rod Laver Arena, or you can fly to Cairns and visit the Mareeba Rodeo Arena, stay in the region and take in the most stunning backdrop for any festival in Australia."
Canadian singer-songwriter MacKenzie Porter rounds out the international acts.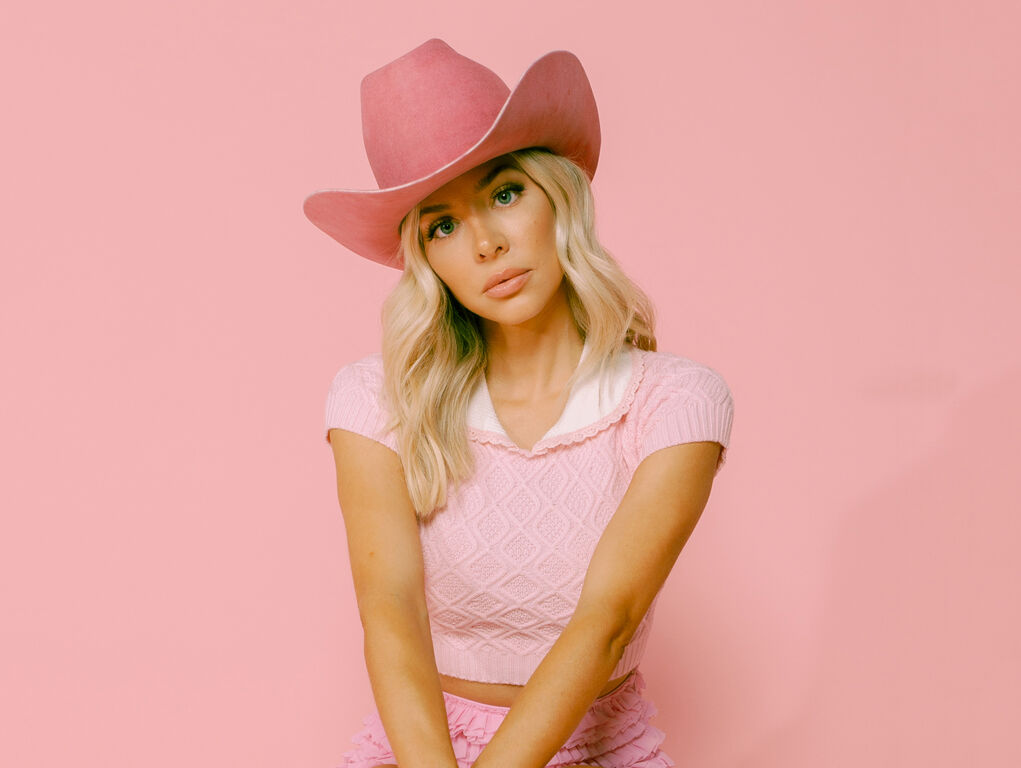 She's just made history on Billboard Country Airplay's chart for her duet with Dustin Lynch, Thinking 'Bout You, which has been in the top ten for 27 weeks and number one for six weeks.
Home-grown fan favourites are also sure to light up the stages, with Adam Brand, The Waifs, Vanessa Amorosi and The Black Sorrows among dozens on the bill.
"There are real industry legends coming as well as current chart-toppers," James said.
##PQ2##
Punters looking to get the party started early can head to a special Thursday night kick-off event in the Big Top Music Hall, which features The Buckleys, Eurogliders, Christie Lamb, The Badloves and McAlister Kemp.
Also in 2022, there'll be an Indigenous cultural program as well as visual art displays, sideshow alley activities and plenty of paddock-to-plate local produce, including a world class BBQ exhibition.
##IAA3##
The festival comes complete with a variety of accommodation options from drive-in DIY campsites to deluxe on-site glamping, as well as a pre-constructed tent village.
It's the perfect way to treat yourself to Mareeba's famed sunsets.
However, if you can't stay there are plenty of other options for both accommodation and travelling to the site.
"If you're not into camping, fear not!" James said.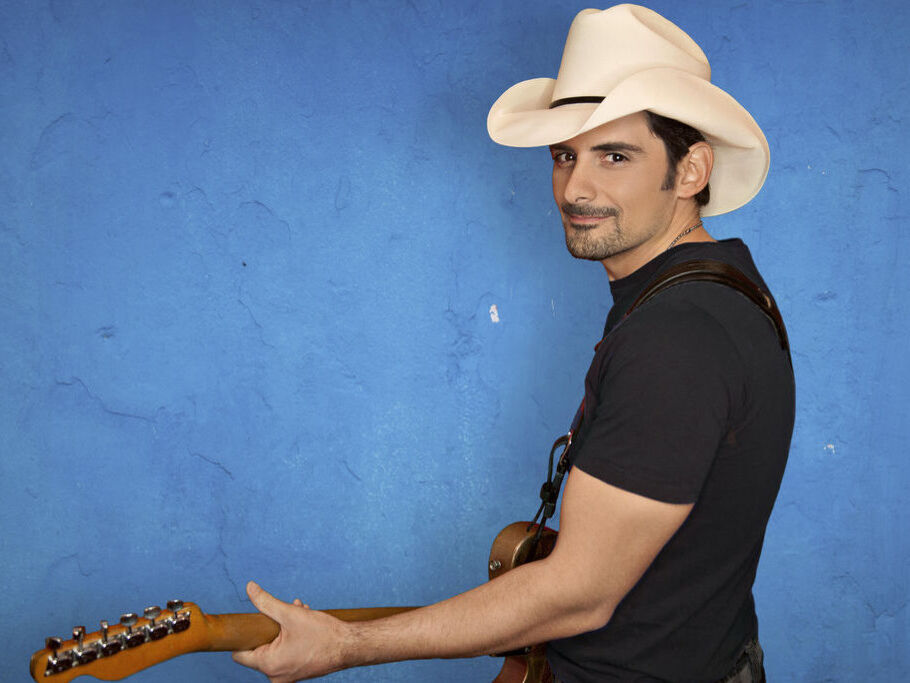 "There are some fantastic accommodation options right across the Atherton Tablelands from AirBnBs to resort style lodgings at Lake Tinaroo.
"Daily express shuttles will operate between key locations and the Festival or you can choose to drive yourself and park onsite."
As well as the Tablelands, the shuttles will travel from Cairns and Port Douglas, ensuring everything is made easy for festival-goers to enjoy good music, good food and great times.
To buy tickets, head to savannahintheround.com.au
Savannah in the Round line-up
Brad Paisley
MacKenzie Porter
Jon Stevens
The Waifs
Tex Perkins - The Man in Black
Vanessa Amorosi
Shannon Noll
Adam Brand
Ross Wilson
Black Sorrows
Richard Clapton
McAlister Kemp
The Badloves
Eurogliders
Rachael Fahim
Pierce Brothers
James Blundell
King Stingray
James Johnston
Darlinghurst Southbound
Jasmine Rae
Christie Lamb
Kirsty Lea Akers
Jetty Road
The Buckleys
Blake O'Connor
Chris Staff
Raechel Whitchurch
Missy Lancaster
Abbie Ferris Route 33
Felicity Kircher
Jeremy Fletcher
Chelsea Berman
Jake Davey
Dee Jaye Bux
Aurelle Brunjes
Black Image Band
Al Boulton Band
Main points
Country music and camping festival Savannah in the Round is set to return to Mareeba for second year
US superstars Brad Paisley and MacKenzie Porter will join the line-up of over 30 artists
It's on from 30 September to 2 October
We're set on bringing 25,000 people through the gates.
The celebration is quickly becoming the premier destination event for music and camping fans across Australia and the world.