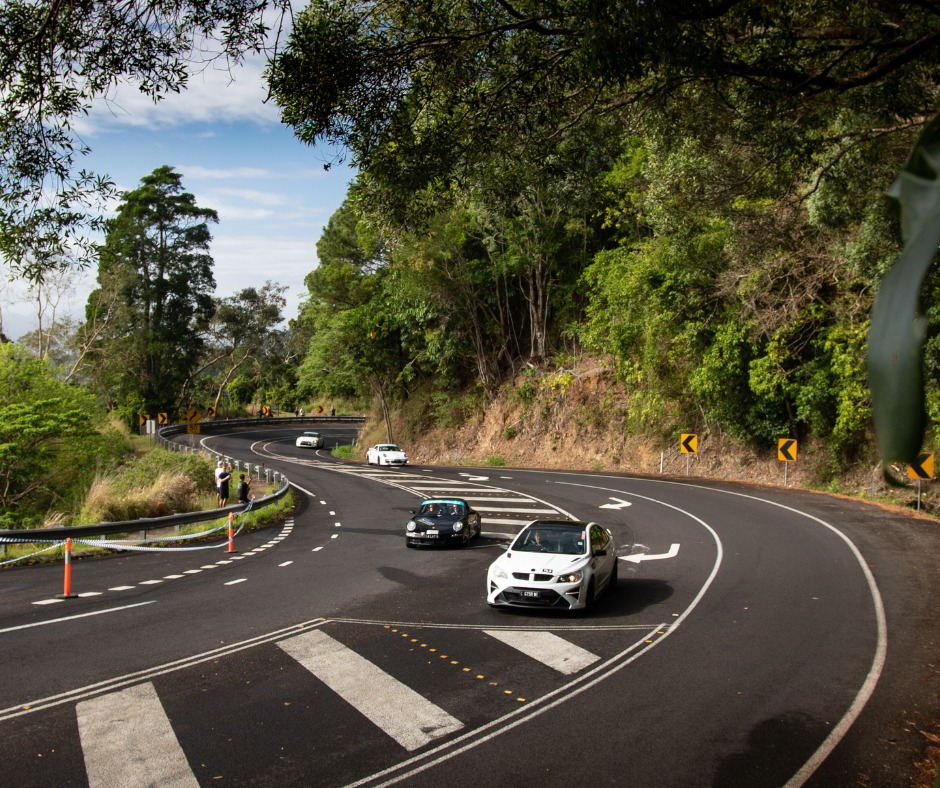 ##MP##
This year's TARGA Great Barrier Reef has been cancelled, with the event's racing permit to remain suspended until an investigation into its safety is finalised.
Motorsport Australia is reviewing tarmac rallying after three competitors died in two separate incidents at the 2021 TARGA Tasmania and Brisbane man Tony Seymour died in a crash at the same event in 2022.
Its investigation is not expected to be completed until late this year.
TARGA Great Barrier Reef had been scheduled for September.
##BA##
CEO Mark Perry said while the cancellation is disappointing, he's committed to running the event next year.
"Whilst we are extremely disappointed in having to advise every one of more bad news, it is important that we remain positive and committed to the long-term future of TARGA," he said.
"In order to do this, we must take stock of the challenges being faced and ensure that the reviews currently underway are fully supported, which will in turn go a long way to delivering a bright future to everyone in the TARGA family.
"All our Queensland partners are supportive of the decision and remain committed to TARGA Great Barrier Reef, which has had a huge local impact since its inception in Tropical North Queensland in 2018.
"Rest assured that we will be using this time to create an exciting new TARGA event series for 2023 and beyond."
The event pumps about $3-million into the local economy each year.
State MP for Cairns, Michael Healy acknowledged that while it's extremely popular, safety must be prioritised.
##PQ##
"The tragic events that took place in Tasmania highlight that we need to ensure safety is an absolute priority," he said.
"We get the importance of events but we need to ensure those events are safe.
"I'm confident that once that has been reviewed and the appropriate measures put in place, we look forward to welcoming back a safer TARGA event."
Motorsport Australia CEO Eugene Arocca said the Board could not sanction the event until the cause of the most recent fatal crash is determined.
"As the peak governing body for four-wheeled motorsport in this country, Motorsport Australia must do everything it can to prevent these tragic incidents," he said.
"This will often mean having to make difficult decisions for the safety and sustainability of our sport.

"At this current time, we are not in a position to establish the cause of this recent incident, and this may take some time."
Main points
TARGA Great Barrier Reef 2022 will not proceed
The event's permit has been suspended while a safety review is carried out
Four people have died in crashes during TARGA Tasmania over the past two years
It is disappointing but safety and the preservation of life comes first.