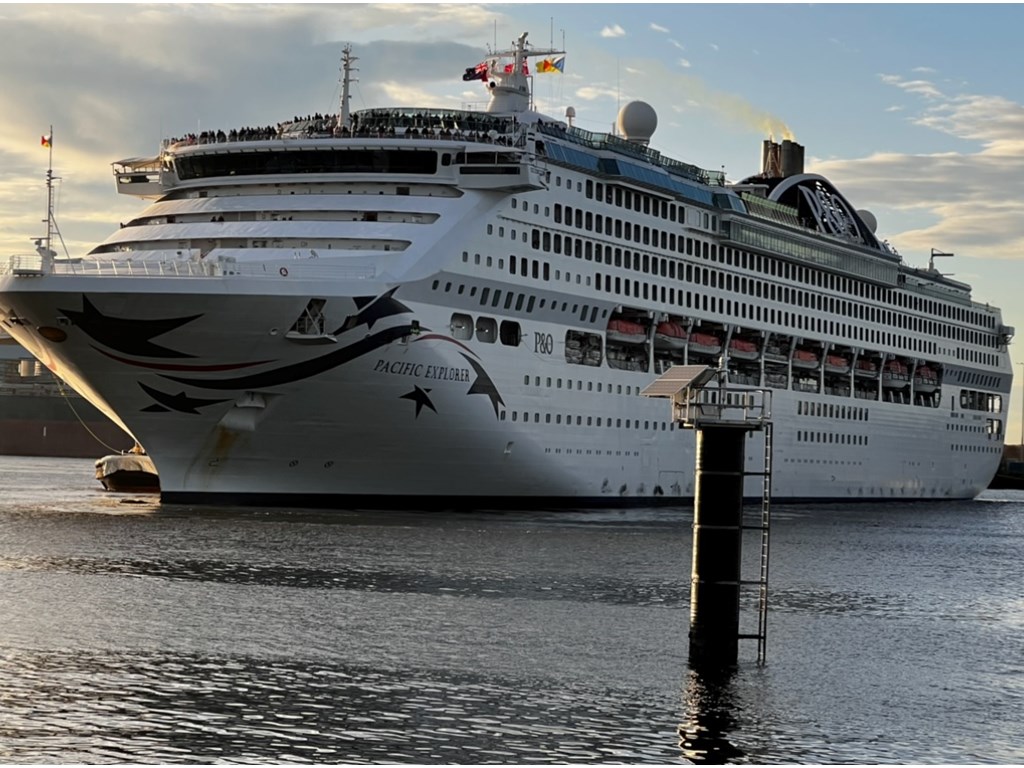 ##MP##
Cairns will welcome back cruise passengers for the first time in more than two years, as the first international cruise ship docks in the city.
P&O's 261-metre Pacific Explorer, which can accommodate almost 2,000 passengers, is scheduled to arrive at 9-AM tomorrow morning for a two-day visit.
It departed Sydney a few days ago, with the itinerary also including Airlie Beach, Moreton Island and Willis Island.
International stops are scheduled for later in the year.
##BA##
Tourism Tropical North Queensland Chief Executive Officer Mark Olsen says the return of the cruise industry has been eagerly awaited by Cairns operators who offer day tours.
"Cruising is making a strong comeback in 2022," he said.
##PQ##
Cruise ship arrivals contributed around $100 million annually to the Cairns economy prior to the COVID-19 pandemic, according to state government figures.
Member for Cairns and Assistant Tourism Minister Michael Healy said that injection included local business support and logistics jobs.
"The Pacific Explorer's two-day visit is another very welcome green shoot of recovery for the visitor economy in the Far North," Mr Healy said.
"We know from experiences overseas since the pandemic, cruise ships are more focused on buying locally in ports of call and adding more local flavours to onboard menus.
"That means more opportunity to supply locally grown fresh tropical fruit, vegetables, and meat, in addition to fuel and other cruise ship provisions.
"I'm told bookings at the Port of Cairns are running hot with more than 70 cruise ships signalling their intention to follow the Pacific Explorer into port before New Year.
That could equate to around 140,000 passengers disembarking from the Cairns Cruise Liner Terminal in coming months.
Main points
The first internationally registered cruise ship in Cairns in more than two years arrives tomorrow
P&O's Pacific Explorer will remain in berth for two days
Around 140,000 cruise passengers could call into Cairns before year's end
 131 cruise ships are scheduled to call at Tropical North Queensland ports including Port Douglas, Cooktown and Thursday Island over the next six months.