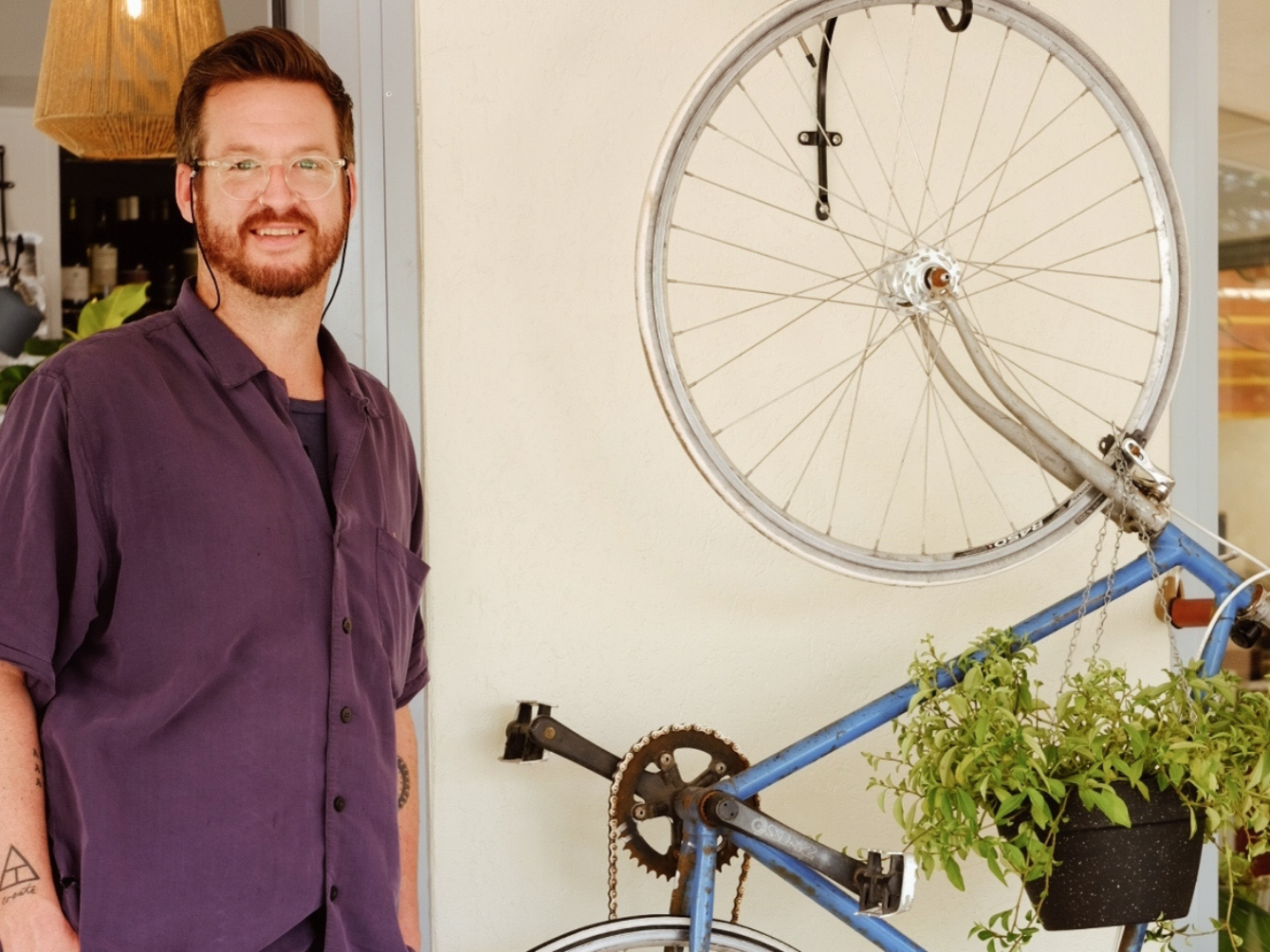 ##MP##
The manager of a Cairns café who'd claimed Kim Kardashian and her boyfriend Pete Davidson visited the establishment has described the incident and resulting media frenzy as a 'joke that backfired.'
Matt Black, who runs Botanica Cafe Bar Kitchen in Edge Hill, was yesterday quoted in an ABC story about the supposed visit.
The article was today taken down by the national broadcaster after it was reported Kim Kardashian isn't even in Australia.
Mr Black has told Tropic Now he's well known locally for being a trickster, but he didn't realise his latest joke would explode like it did.
##BA##
He said it all began when he posted a comment on Tropic Now's Facebook page about the famous couple having breakfast at his establishment.
"I'm a larrikin, I just do these things," he said.
"People who know me know I stir stuff up on social media.
"I thought people were going to call me out.
"Next thing, the Cairns Post is trying to get a story, the whole day the phone did not stop ringing – the LA Times, journalists from New York, everyone trying to get this scoop about them being in this little café in Edge Hill.
"It got to the point where I thought I'd have to answer the phone and give someone something.
"The next call was ABC Radio and I said I'd give them the scoop.
##PQ##
"Sure enough, it just exploded even more."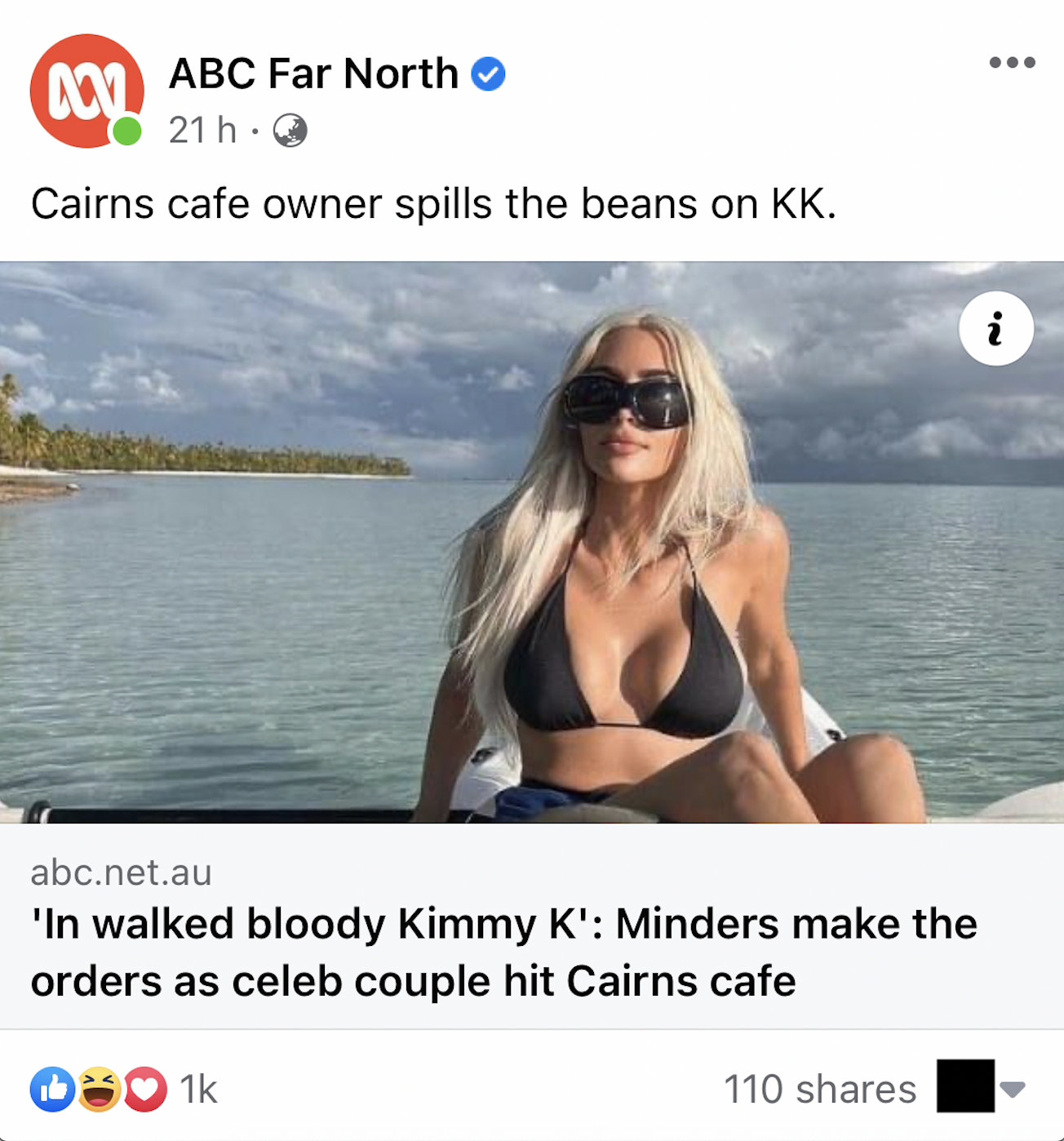 He said the downside is that he's received some backlash, after the Daily Mail said he was lying.
"At the end of the day it was a little joke and I was going to set the record straight," Matt said.
"I didn't realise it was going to blow up that big.
"I'm in a bit of a pickle that's for sure but I've had a lot of support, other small businesses saying dude if this is real or not, it's genius marketing.
"But I need to take it seriously because we are a new café, we have the most talented chefs and we've worked really hard.
"I've got cherished staff members who I need to make sure are still ok.
"I treat everyone who comes into that café as royalty.
"I just now need to hope that people see it for what it is.
"It was a little Matt Black joke."
The ABC has been contacted for comment.
media
celebrity
exclusive
Main points
A Cairns cafe manager has told Tropic Now his tale about Kim Kardashian and Pete Davidson visiting was a joke
The ABC published his quotes in a news article, which has since been taken down from its website
Matt Black said he didn't realise the incident would get so out of hand
A story was run online with no verification of facts.