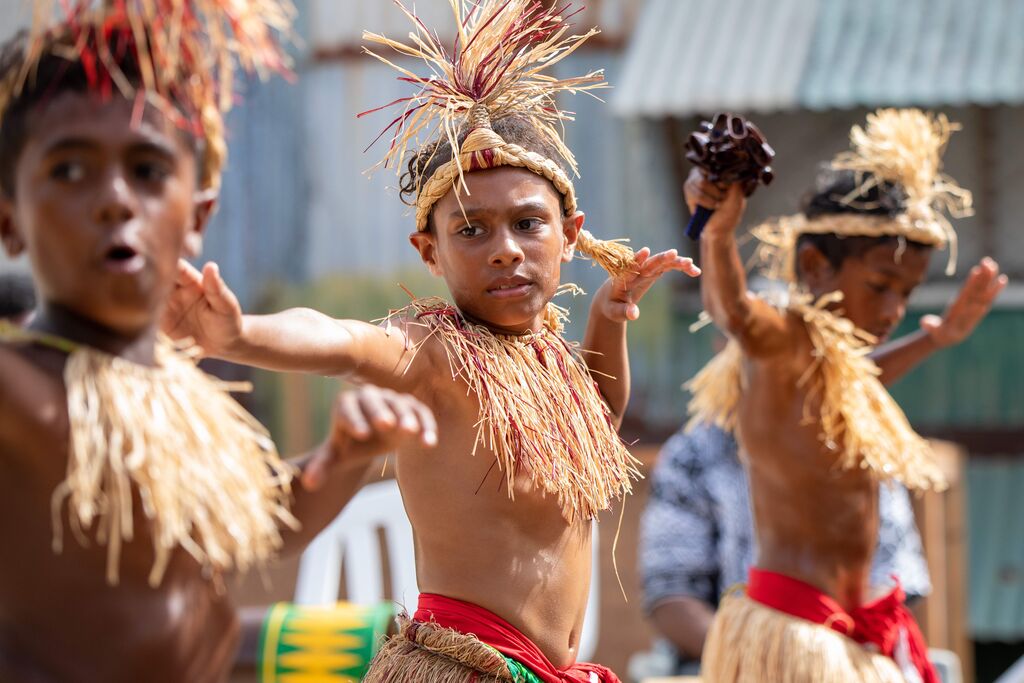 ##MP##
Despite its rich history in welcoming visitors from far and wide, the Torres Strait has remained relatively unexplored by the everyday traveller – until now.
Two locals to the tropical archipelago, locally known as Zenadth Kes, have launched a new day-trip tour encompassing six unique experiences.
Tropic Now joined the Strait Experience for its 'A Strait Day' maiden voyage on Saturday, in partnership with Tourism Tropical North Queensland.
##IAA1##
The eleven-hour trip, which departs and returns to Cairns Airport, takes travellers to Ngarupai (Horn Island) and Waibene (Thursday Island) – the Strait's two most populated areas.
Strait Experience co-founder Fraser Nai, a Traditional Owner of Masig Island and former councillor on the Torres Strait Island Regional Council, said the tour is the first of its kind.
"Until now most travellers to the Torres Strait have arrived by cruise ships, stayed in unbranded accommodation, or driven the long red track to the tip of Queensland to meet the ferry to Torres Strait," he said.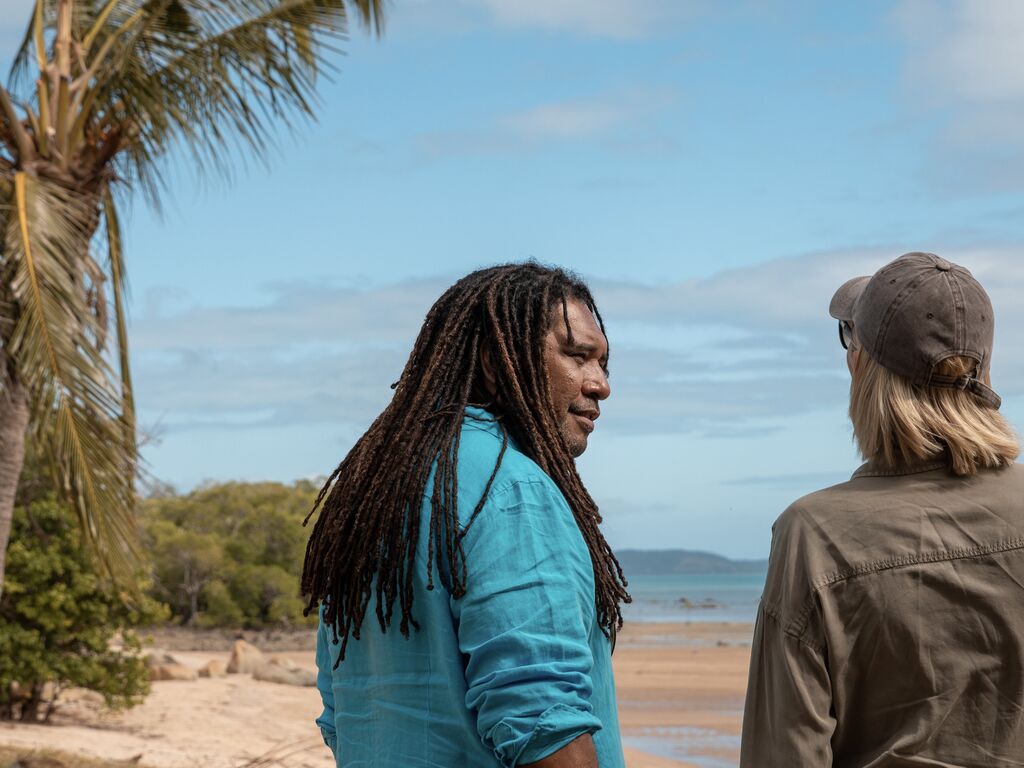 "For travellers short on time and big on curiosity, our tour makes the Torres Strait doable in a day.
"This is the last frontier for tourism in Australia.
##PQ##
"It's full of unrivalled cultural experiences put together by really friendly locals."
Mr Nai's business partner John Palmer, a non-Indigenous resident of Thursday Island for the last seven years, said the Strait Experience is all about storytelling.
"You don't visit the Torres Strait, you experience it," he said.
"You can visit a capital city but you might never meet a local.
"If you come to the Torres Strait, you're in; it's just you and people."
"This is edge-of-your-seat storytelling, and now all Australians can do it."
Horn Island's WWII history
The six-attraction itinerary begins with a scenic flight from Cairns to Ngarupai on a Skytrans Dash 8-100, which seats just 36 passengers and offers unparalleled views over Cape York and the Great Barrier Reef on the two-hour journey.
After landing in the bustling Horn Island airport – which welcomes an average of 1300 planes each month – travellers will then walk in the steps of Australia's WWII servicemen and women with the knowledgeable Vanessa and Liberty Seekee of Torres Strait Heritage.
The experience includes visiting gun emplacements, slit trenches, underground rooms and more, before winding up at the Torres Strait Heritage Museum.
Among the 5000-strong military presence on Australia's most bombed territory next to Darwin, 880 were Torres Strait Islander volunteers who would later become known as the Torres Strait Light Infantry Battalion.
##IAA2##
Only 10 men stayed behind to support the Horn Island community.
##PQ2##
"But these fellows have joined at a time where they weren't on the Commonwealth census, didn't have the right to vote, weren't considered citizens of Australia, got paid half the wage of other diggers, and still volunteered at such extraordinary numbers," Ms Seekee said.
"It is Australia's only Indigenous battalion we've ever had.
"Horn Island is also the only place in Australia where Indigenous and non-Indigenous served together in such numbers for a common goal in defence."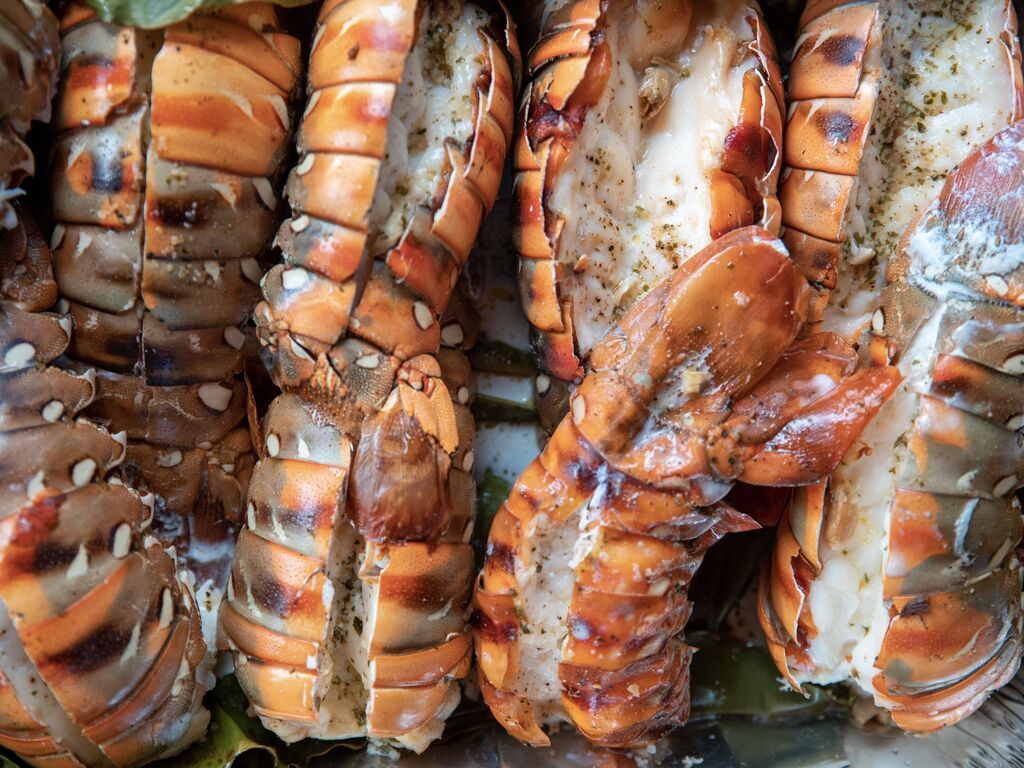 A taste of Ailan Kastom (island custom)
By midday, it's time to jet over the short stretch of water between Horn Island and Thursday Island.
The boat transfer is operated by the locally-owned Rebel Tours and takes just ten minutes – though you'll wish those seaside views last longer!
An island-style feast is then held at the Gab Titui Cultural Centre – a contemporary art gallery and keeping place for cultural artefacts.
Meaty crayfish is the star of the show, along with sop sop (yam stew), roast taro, cured fish, damper and fresh fruit, among other dishes.
Sharing the food with locals, Tropic Now discovered that Torres Strait fare has influences from Chinese, Japanese, Malay and European cuisines, stretching over two centuries.
Next on the itinerary is an intimate dance performance and storytelling session.
Joey Laifoo, a Badu Island Traditonal Owner and the heart and soul behind Island Stars Cultural Experience, is dedicated to preserving Ailan Kastom and teaching his culture to the next generation.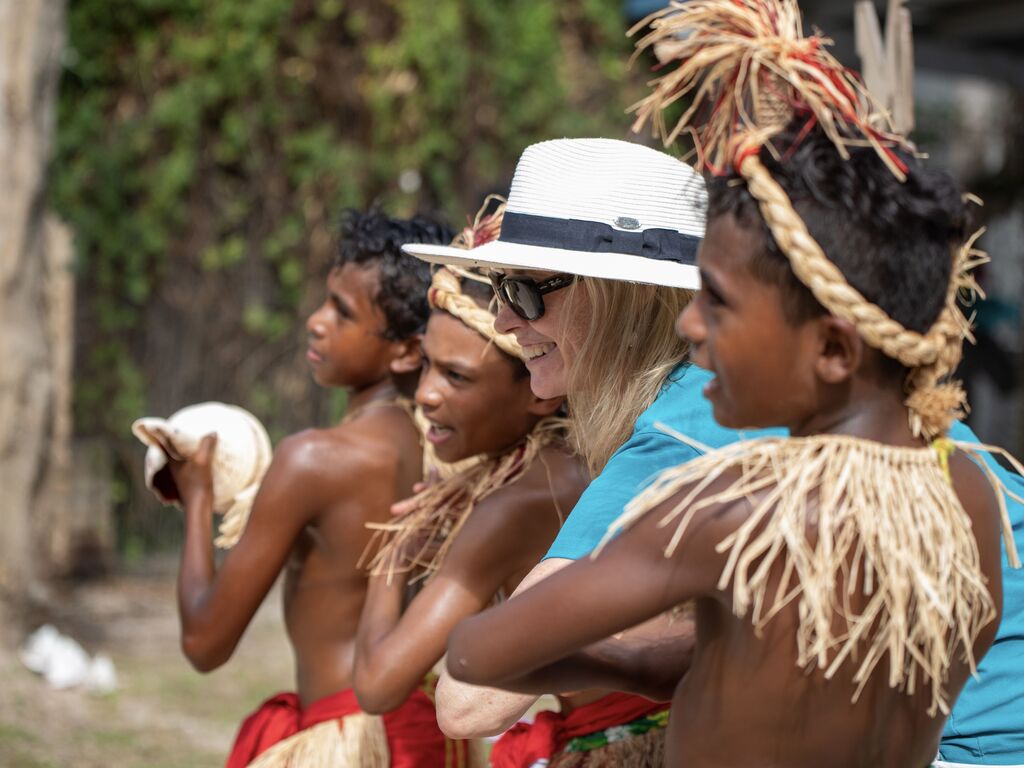 The afternoon's dances reflected the Zenadth Kes' pearl lugger days and inherited knowledge on reading the archipelago's winds and tides.
"It's very important to share these stories because like anything, if you get it out there and everyone knows about it, then your culture stays alive," he said.
"Our Elders are telling us we have got to document this, record it, get it on TV and teach every young kid about their culture."
##IAA3##
Through local eyes
The tour ties up with a cruise around town with Lax Charters' Dirk or Ron Laifoo – relatives of Joey's, in case you were wondering!
The pair will take you to all of Waibene's landmarks, including the building where Eddie Mabo began his decade-long journey to overturning 'terra nullius' in Australia's High Court.
A visit to the local footy oval also formed part of Tropic Now's tour, with seemingly every resident of TI there for the Saturday's rugby league action.
Green Hill Fort is the final destination, offering panoramic views of Muralug (Prince of Wales), Gealug (Friday Island), Palilug (Goods Island) and Keriri (Hammond Island), as well as countless islets – one of which is actually a pile of lodged lugger vessels!
On a clear day, you can also see Pajinka, the tip of Cape York and the Australian mainland, which lies 40 kilometres away.
Time your visit to the lookout right and you might see kids hunting for octopus and clam along Thursday Island's shallow shores in the late afternoon.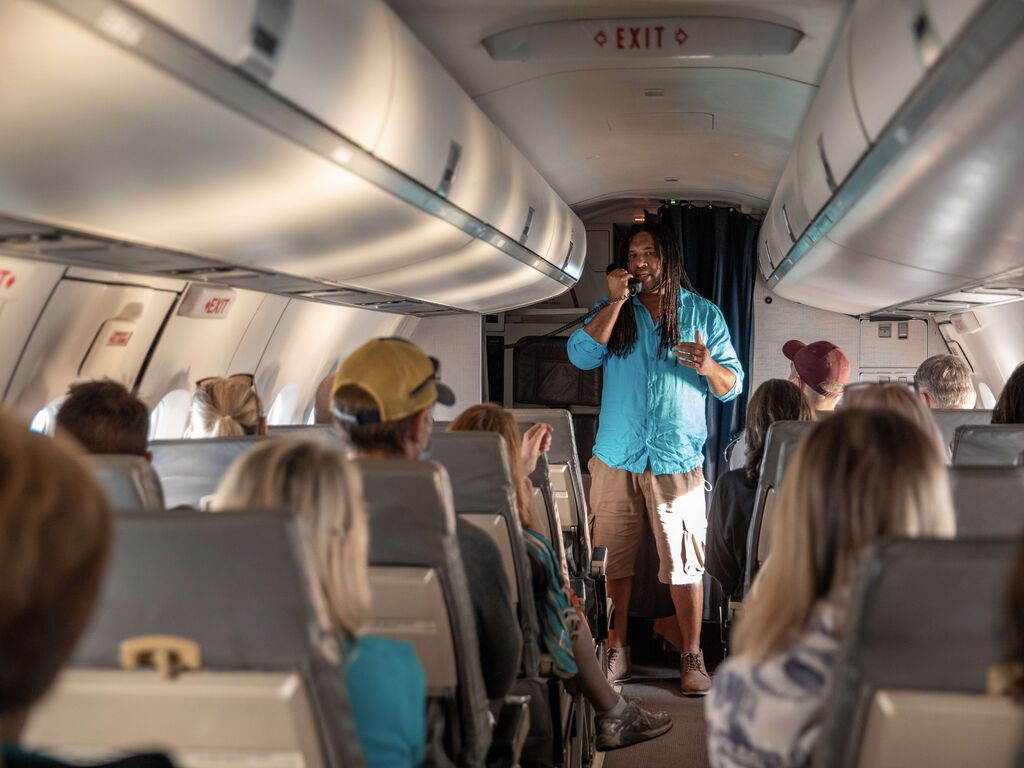 After another quick ferry over to Horn Island, travellers climb aboard Skytrans once again in time for a 6.30pm arrival in Cairns.
On the journey south, you'll be rewarded with stunning sunset hues over undulating country of Cape York, along with complimentary beers, bubbles and a bite to eat.
'A Strait Day' starts at $1399 and will run on the first Saturday of every month.
The number of travellers on each trip is capped at 32.
##IAA4##
The tour is the first of a handful of packages being developed by Strait Experience to showcase remote locations and cultures of Queensland.
Also in the pipeline are Tip in a Day trip – a one-day tour from Cairns to Pajinka at Australia's most northern point – and a two-hour scenic tour over some of the Torres Strait's 274 islands, as well as multi-night immersions to remote and isolated island communities.
Bookings and more information can be found at straitexperience.com.au
tourism
torres strait islands
Main points
The Strait Experience is a new daytrip tour to the Torres Strait from Cairns
Run by two locals to the archipelago, it encompasses six iconic experiences
The tour will depart on the first Saturday of every month
It is the only part of Australia where you will see two Indigenous Peoples living on their own country.
It is the highest rate of enlistment per population in the Commonwealth.