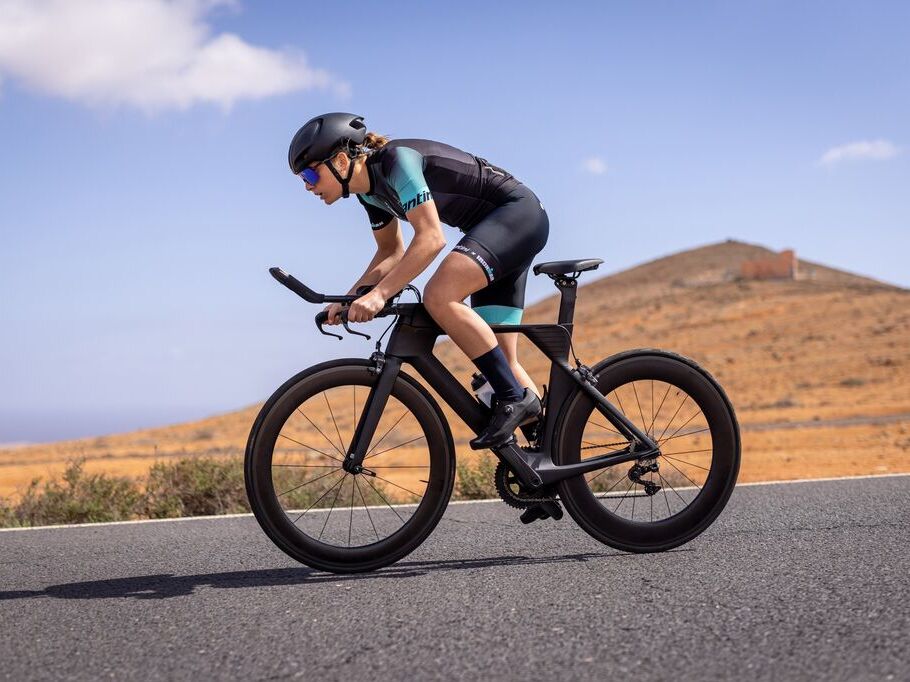 ##MP##
This weekend marks the return of IRONMAN Cairns and the start of a cracking cycling and mountain biking season for the tropical north.
Tourism Tropical North Queensland (TTNQ) chief executive Mark Olsen said many of the upcoming events are multi-sport, while several are top-tier mountain biking races.
"Tropical North Queensland's reputation for world-class sporting events started with IRONMAN more than a decade ago and has grown with an emphasis on cycling thanks to our spectacular roads and mountain biking tracks," he said.
##IAA1##
"The Great Barrier Reef Drive hugging the coastline and fringed by the world's oldest rainforest is a favourite with motorists and coveted by cyclists as one of the most spectacular courses in the world.
"Mountain biking gained international recognition with four international championships held at the iconic Smithfield Mountain Bike Park where riders can tackle downhill and cross country runs through stunning rainforest.
"Add to that the long sandy beaches at Port Douglas and Mission Beach, the scenic outback roads of the Savannah Way, and thrill of riding to historic Cooktown and you have a ride to suit all cycling enthusiasts."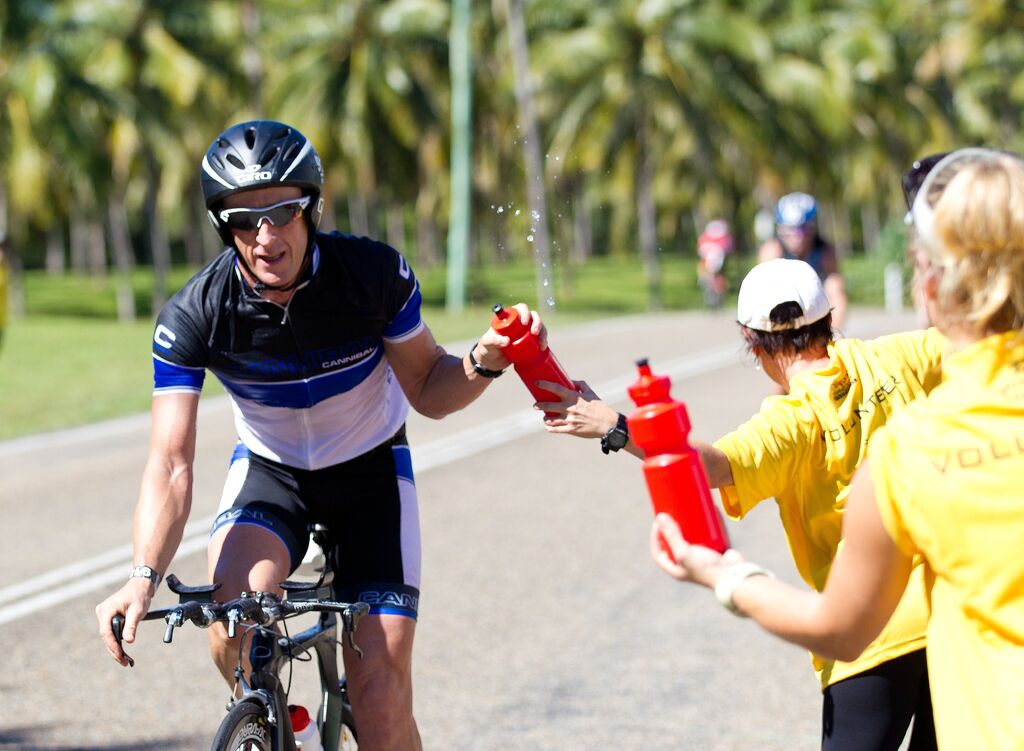 IRONMAN Cairns
12 June
Now in its second decade, the 11th annual IRONMAN Cairns is expected to bring together more than 3,500 competitors across the region this weekend.
Athletes can choose to race the 70.3 competition, or the full monty: a gruelling 3.8km swim, 180km bike ride and a 42.2km run. At least the course's spectacular backdrop was voted the 'World's Best Ironman' in 2018!
Several other events run alongside IRONMAN, including the Quicksilver Green Island Reef Swim, COUCH Charity Fun Run and IRONKIDS.
MORE: ironman.com/im-cairns
Cairns to Karumba Bike Ride
25 June to 1 July
Road and mountain bikes join in for the Cairns to Karumba Bike Ride – the longest of its kind in Australia at an enormous 780 kilometres.
The event's been running for 25 years and is touted by many as 'a bucket list' ride.
Volunteers take care of meals, transporting luggage and evening entertainment as you traverse through lush rainforest and stretching savannah country, with plenty of pit stops on the way.
MORE: c2kbikeride.com.au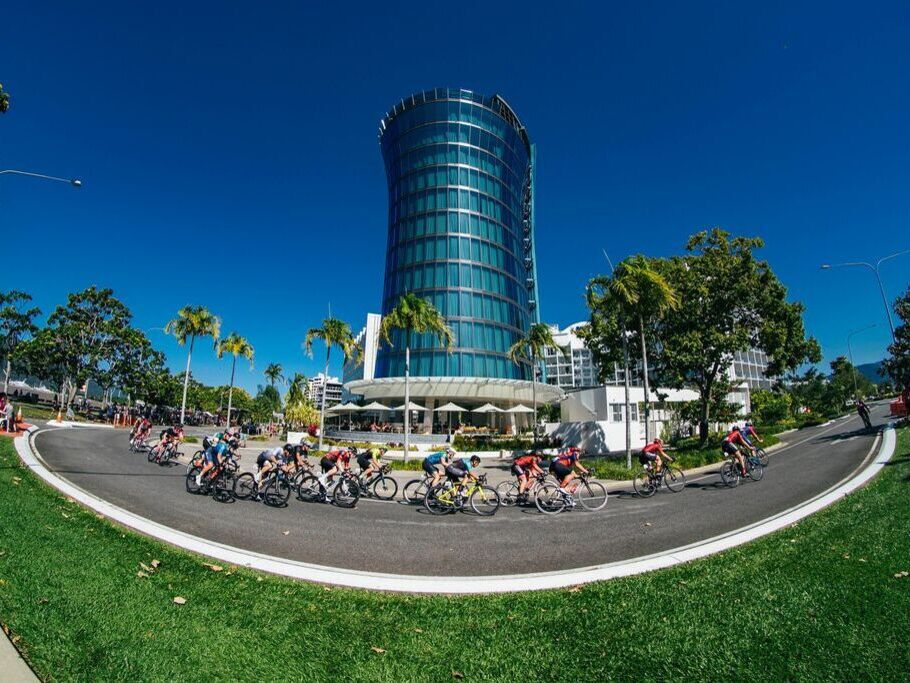 Tour of the Tropics
3-10 July
This year the Tour of the Tropics has enveloped Ride for Isabel to span eight days and several events.
Fundraising event Ride for Isabel takes cyclists from Yarrabah to Gordonvale on 3 July, while the Tour of the Tropics travels through lush canfields before ending on the Cairns Esplanade.
The latter is a National Road Series event and caters for riders from NRS to D grade, juniors and women's divisions.
There's also a mid-week track cycling and social event at the Smith Park Cycledrome in Cairns.
MORE: tourofthetropics.com.au
Coral Coast Triathlon
The Cairns Crocs Triathlon Club has held the iconic Coral Coast Triathlon every year since the early 80s, and in a beautiful location like Yorkeys Knob, it's not hard to see why!
With enticer, sprint and standard distances, as well as a Junior Aquathlon, there are options for everyone.
The club runs a number of other great events for swimmers, runners and cyclists, which you can learn more about on its website.
MORE: cairnscrocs.org.au
Reef to Reef
18-21 August
This four-day mountain biking stage race takes riders from Port Douglas to the hinterland, riding through the world's oldest rainforest and iconic mountain biking parks.
It includes 2525m of vertical climbing and 170km of length across four unique tracks and terrain.
Reef to Reef is a sister event to Port to Port in NSW and Cape to Cape in WA, making up the triple crown of Australian multi-stage MTB racing.
MORE: reeftoreefmtb.com
##IAA2##
Red Bull Defiance
26-28 August
The three-day multi-sport event at Mission Beach includes mountain biking, trail running, rafting, kayaking and 'mystery' challenges.
Traversing through dense rainforest on the Cassowary Coast, the course tests participants' endurance, speed and skill to the extreme.
Teams are made of pairs, with men, women and mixed gender categories and a total $30,000 cash prize pool up for grabs.
MORE: defiance.events
Port Douglas Gran Fondo
9-11 September
This year marks the inaugural Gran Fondo Festival, tipped to bring together 3000 cyclists in the region for the three-day event.
It features timed 136km and 100km return rides along the iconic Captain Cook Highway, travelling from Port Douglas to Palm Cove.
There's also a more leisurely 48km one-way route planned between the two destinations, along with a couple of fun family-friendly events in the festival's Port Douglas base.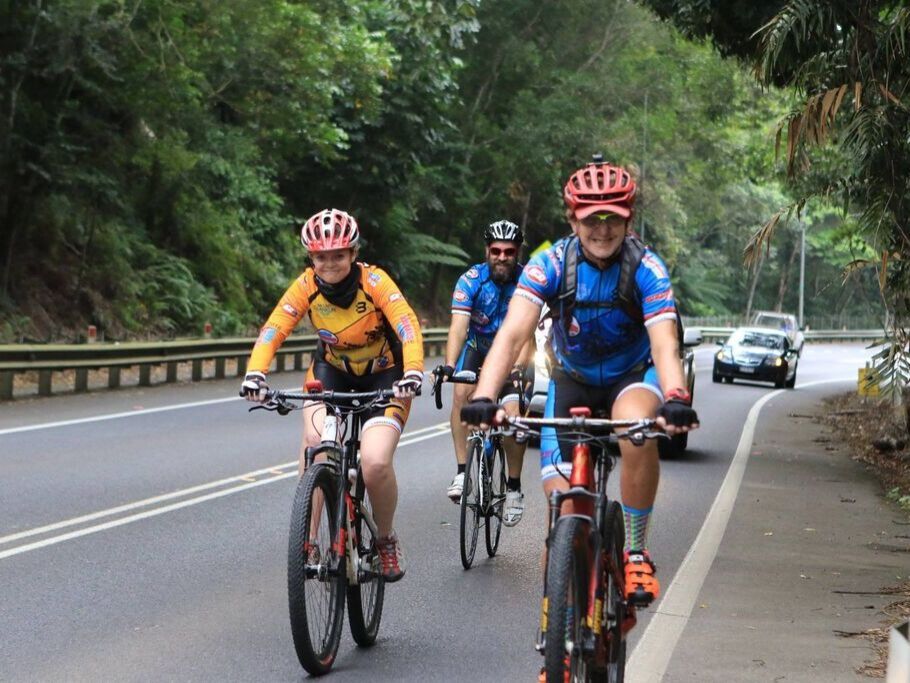 QSuper Cardiac Challenge
17-19 September
Locals are at the heart of this iconic Cairns to Cooktown ride, with participants raising money for the Far North Queensland Hospital Foundation.
Cairns Hospital now has two cath labs and a ventilator, allowing it to perform more complex cardiac procedures than was possible before the challenge began fifteen years ago.
The 333km journey takes riders through some of the most beautiful landscapes the Far North has to offer.
MORE: cardiacchallenge.com.au
Ona Mission Multisport Adventure
18 September
This event involves a paddle, run and mountain bike ride that takes in tropical Dunk Island and the golden sands of Mission Beach.
Participants choose between a long and short course, both of which alternate between the three sports across several legs.
Team and solo categories are also among options.
MORE: adventurerace.com.au
AusCycling BMX State Championships Queensland
23-25 September
The 2022 AusCycling BMX QLD State Championships will this year be held at the Cairns BMX Club.
It makes for a great couple of days seeing the state's best BMX riders battle it out, right in the city centre!
Elite, Masters and Juniors categories will compete.
MORE: auscycling.org.au
Crankworx
5-9 October
The world's most watched mountain bike event is coming to Cairns this year, in an event televised to almost 20 million people globally.
Smithfield Mountain Bike Park has been named as the fourth stop for the 2022 Crankworx World Tour, which will also be visiting Innsbruck, Whistler and Rotorua.
It's expected to draw 34,000 spectators across five days, along with 220 volunteers and 1,200 athletes.
MORE: crankworx.com
Croc Trophy
4-12 November
Aside from its two-year hiatus though COVID, Croc Trophy is Australia's longest running mountain biking event.
It kicks off in the Smithfield Mountain Bike Park, while succeeding days take riders to the Atherton Tablelands, Wondecla, the Herberton Range National Park, Mareeba, Hartleys Creek and Port Douglas.
The eight-day event covers a huge 780km.
MORE: croctrophy.com
events
cycling
mountain biking
Main points
There are 11 cycling and mountain biking events planned for Cairns and the tropical north this year
They include IRONMAN Cairns, the Cardiac Challenge and Tour of the Tropics
This year also brings two new events to the region – a cycling event in Port Douglas and the world's most watched mountain biking race