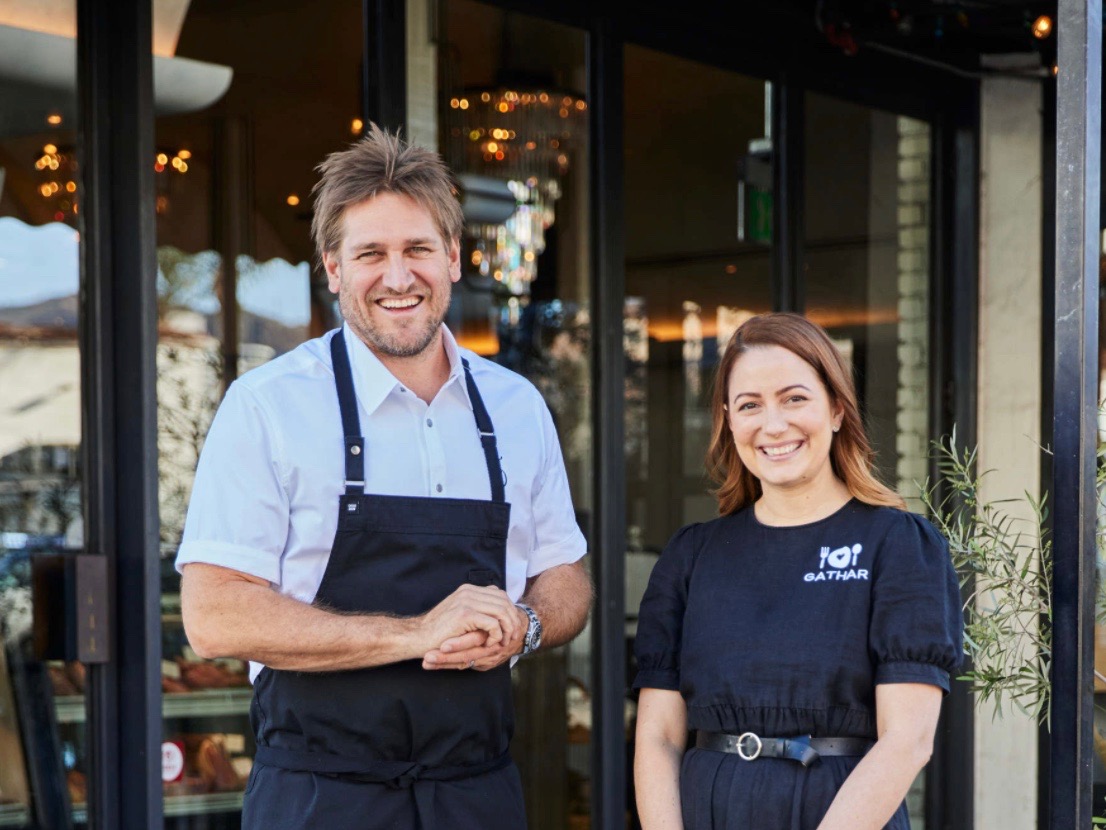 ##MP##
After delivering tens of thousands of dishes down under, Far North Queensland-founded business Gathar is taking its in-home dining experiences to the United States.
CEO and Co-Founder Jodie Mlikota has joined forces with celebrity chef Curtis Stone to launch the private chef and catering platform in the US.
The Michelin-starred Australian chef, who's now based in Los Angeles, joins Ms Mlikota in building a network of US chefs and cooks to cater for private gatherings.
Gathar's first foray into an international market follows the business's 330 per cent increase in demand last year.
##BA##
Dubbed the 'Airbnb of dinner parties', Gathar currently brings in-home dining experiences to 27 locations across Australia, with the help of 180 chefs, cooks, caterers and stylists.
The business's innovative online platform allows dinner hosts to choose from a range of menus, with guests able to pay for their meal through the website ahead of time.
Mr Stone said it's an exciting initiative to build on in California.
"The world has changed for chefs," he said.
##PQ##
"The thing that excites me about Gathar is the amazing community of chefs and caterers we'll be supporting, giving them the ability to create restaurant-quality dining experiences for people in the comfort of their own homes."
Gathar's expansion into the US trails a $1 million buy into the company by angel investment group ACAC Innovation, alongside other new investors.
Ms Mlikota said the capital raised will be used to grow Gathar's presence in both Australia and the United States.
"Over the past four years, our focus has been on building a global, scalable platform that changes the way the world gathers," she said.
##PQ2##
"Our growth in revenue and ability to attract investment, even during pandemics and floods, has proven our resilience and potential.
"It's so encouraging to know our users, investors and partners like Curtis can see the possibilities ahead for Gathar globally."
Gathar launched in Far North Queensland in 2018 and has served over 10,000 diners.
local business
food & hospitality
innovation
Main points
Cairns-founded business Gathar is launching in Los Angeles alongside celebrity chef Curtis Stone
It marks the business's first foray into international markets
Gathar is the brainchild of local entrepreneur Jodie Mlikota and currently services 27 Australian locations
Post-pandemic, we're seeing more chefs wanting to start their own private chef businesses and I think Gathar is in the perfect position to support this shift within the industry.
We've created thousands of amazing dining experiences in Australia from date nights to dinner parties, corporate events and weddings.