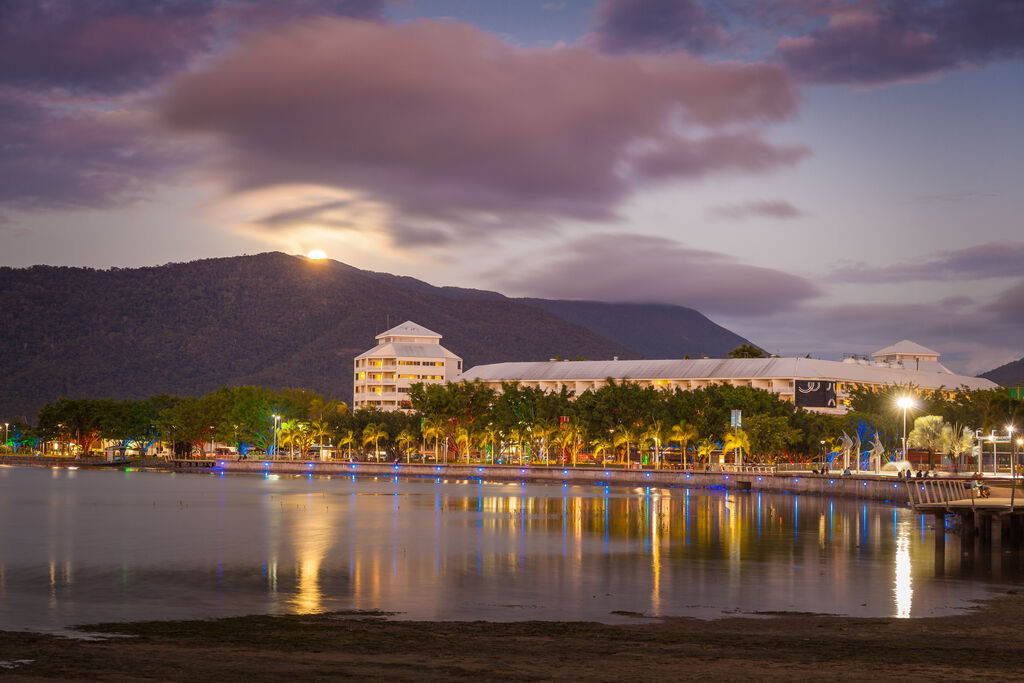 ##MP##
An inaugural conference aimed at helping industries survive and thrive on the road to net zero emissions will be held in Cairns later this year.
A range of global academics, industry leaders and innovators will be keynote speakers at the International Business, Environment and Climate Conference at the Cairns Convention Centre.
Journalist Stan Grant has already been locked in as Master of Ceremonies, and around 300 delegates from across the country and the world are expected to attend.
Organising Committee Member and Cairns Airport CEO, Richard Barker, said they'll take away practical learnings for their businesses that will have a positive impact on the environment.
##BA##
##PQ##
"How are we going to measure and adapt our businesses to cope with the challenges of reaching carbon net zero while sustainably growing our businesses to maintain the lifestyle and quality of living that we have?
"We have some great examples of businesses adopting environmental purpose and practice in and around Cairns which we are keen to show to conference participants.
"It's an important role for businesses like Cairns Airport to take a leadership position and really show that we've been thinking about this, we're committed to making a difference and working with industry partners."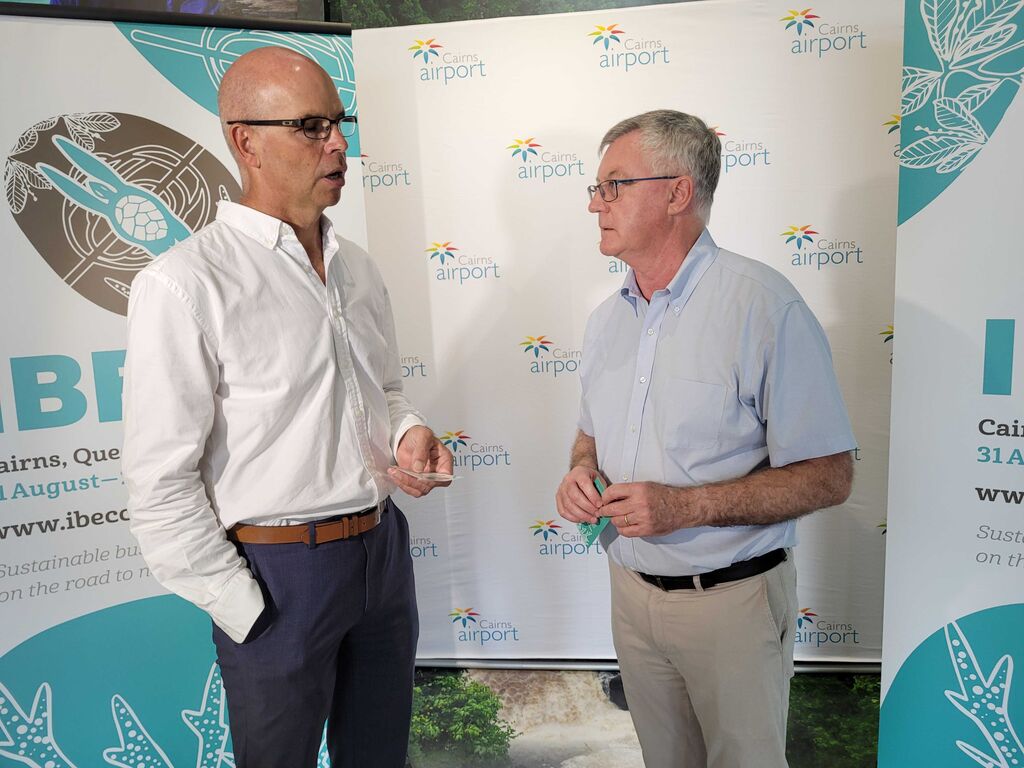 Physical interactive experiences, including reef trips to view restoration works, will be included.
Delegates will learn how to forecast the impacts of climate change on their businesses and investments, while solutions will be showcased, debated and discussed.
The insurance sector is also going to be involved.
Dr Martin Parkinson, non-executive Director of North Queensland Airports and Deputy Chair of the Great Barrier Reef Foundation, said it's a great opportunity to hear from world-class researchers and industry leaders.
##PQ2##
"The decade for action is now and we are the custodians of the world's greatest living organism the Great Barrier Reef.
"If we don't step forward, then who will?
"Business absolutely has to be at the forefront of this transition and to have a conference with speakers of this quality and the delegates of this quality coming to Cairns ... that is a fantastic addition for the community."
The conference will run over three days in late August and early September.
To find out more, head to the event website.
ENVIRONMENT
CLIMATE CHANGE
BUSINESS
Main points
International Business, Environment and Climate Conference to be held in Cairns from late August
The event is aimed at helping business leaders navigate the challenges and opportunities of a net zero emissions world
Stan Grant will be MC
Changes taking place in the environment are one of the most profound challenges facing business investment in our communities going forward.
The global investor community is really driving businesses to rapidly transition.