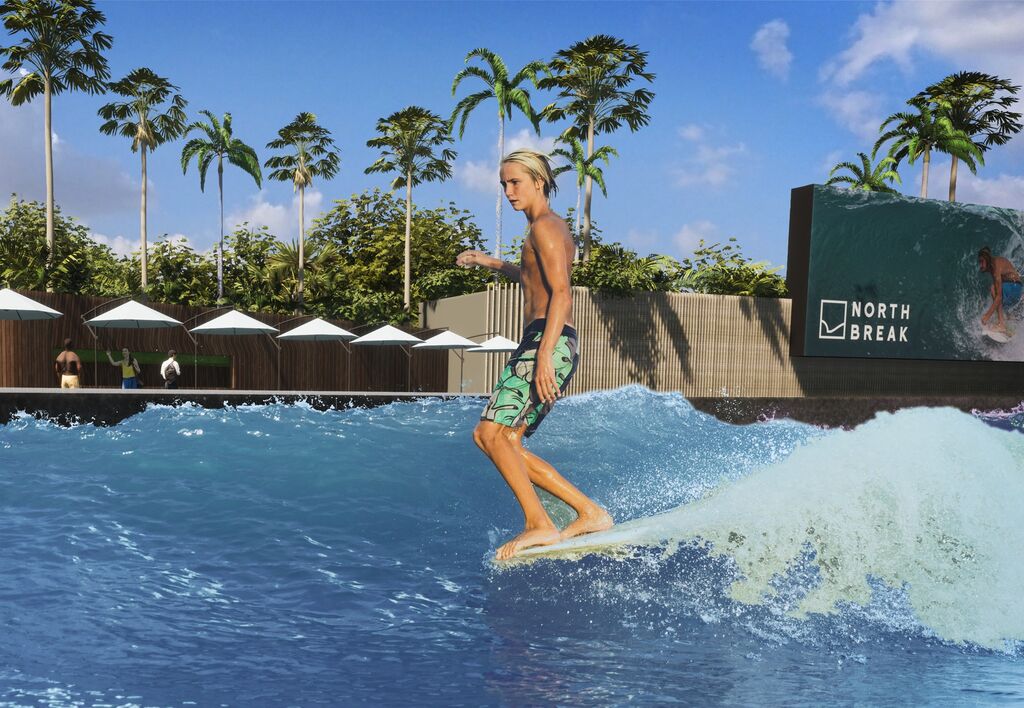 ##MP##
A plan to build the Far North Queensland region's first wave park has been unanimously approved by Douglas Shire Council.
The $317-million project also includes a lagoon and resort complex on degraded cane farmland off the Captain Cook Highway in Mowbray, at the end of the Wangetti Trail.
At the heart of the NorthBreak development is a 300-metre wave pool, providing a surf break up to seven feet high and a ride 26 seconds long, year round.
The development permit was approved at the Douglas Shire Council meeting this morning, with some conditions.
##BA##
"I do believe that this is a catalytic project for the region which will assist in ensuring our long term future … and ensure its ongoing sustainability," said Mayor Michael Kerr.
##PQ##
"It will be a wonderful asset for tourism and the region."
Plans for a freshwater lagoon are also part of the proposal, offering a safe place to swim free of crocodiles and stingers.
The attached three-storey 4.5 star hotel complex contains 164 rooms, while a village precinct comprises retail and hospitality, conference, function and day spa spaces.
A self-contained short term accommodation precinct comprising 90 self-contained villas is also included, along with a tourist park with 35 self-contained cabins, a helipad and a caretaker's residence.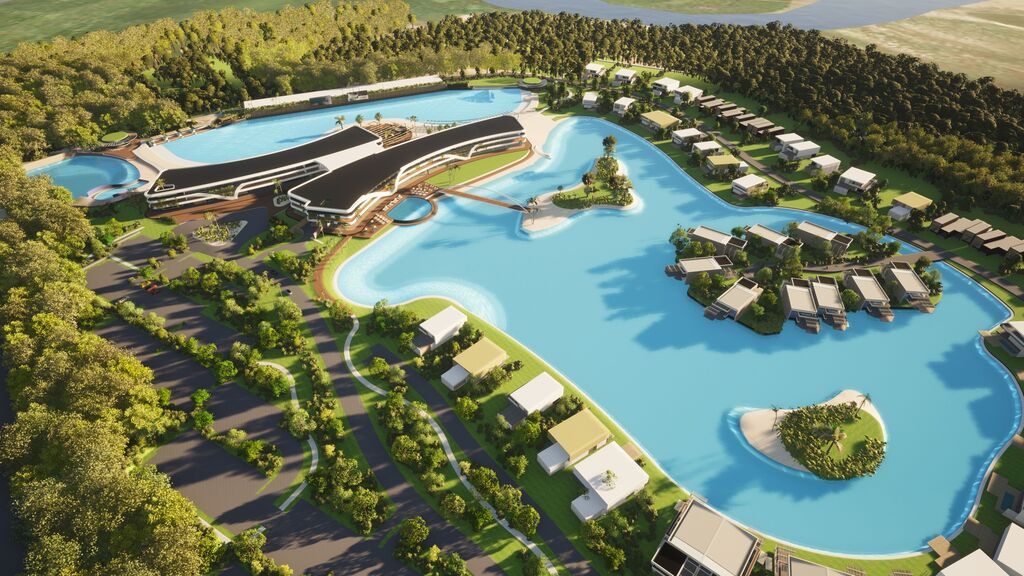 The complex is expected to attract more than 120,000 overnight visitors each year.
Councillors raised concerns about water and sewage capacity as well as the loss of agricultural land, however all were satisfied that the 294-page officer's report, including conditions attached to the permit, addressed those queries.
They were also pleased with environmental sustainability solutions, with the application setting out a plan to revegetate 40 per cent of the 100-acre property.
##PQ2##
"It will fill up a gap for the rest of the year for us," said Cr Lisa Scomazzon.
Once completed, the project is expected to support 1,274 full-time-equivalent jobs and generate $79.2-million of direct expenditure into the region.
The proponents are local businessman David Imgraben and renowned architect Gary Hunt of Hunt Design – the firm behind significant local sites including the Crystalbrook Flynn hotel and the Cairns Esplanade Dining Precinct.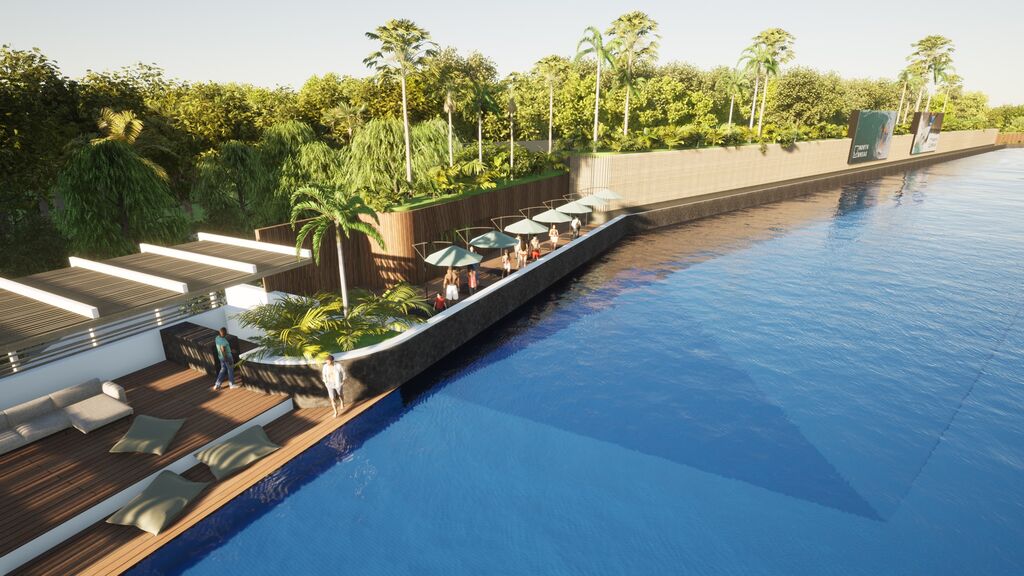 Tropic Now has contacted lead architect Gary Hunt for comment – and to find out when construction could begin.
He hasn't answered just yet, but last year Mr Hunt said the project has a "very solid" financial backing with a number of funding sources and construction could begin almost immediately after approvals were given.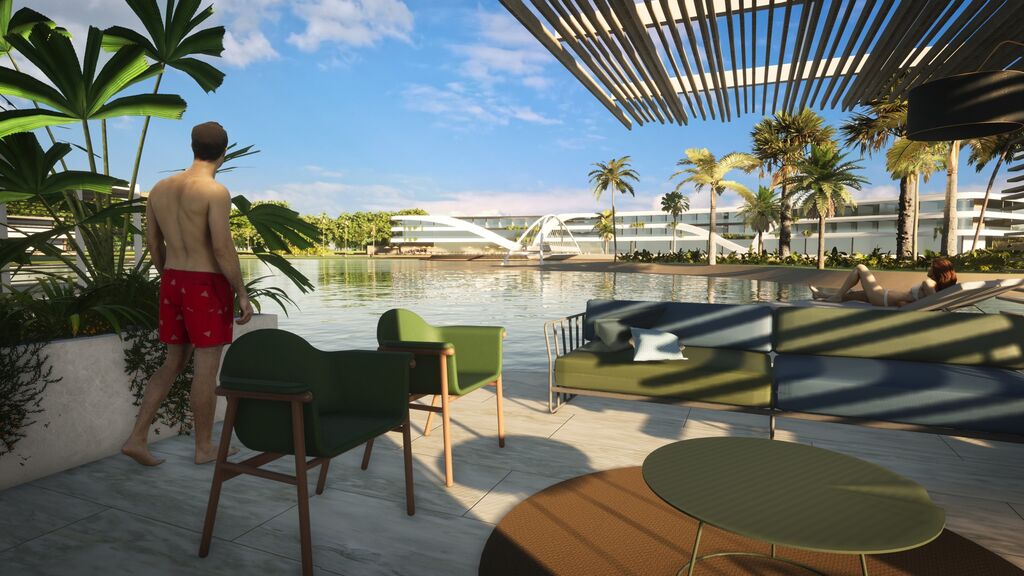 Main points
A mega wave pool, lagoon and resort complex has been approved for a site just south of Port Douglas
It will be the first wave park in Far North Queensland
The project is predicted to generate $79.2-million of direct expenditure to the region annually
This will bring a new demographic of tourists.
It will be an all year round tourism for us – not just the designated tourism period we usually stick by here.