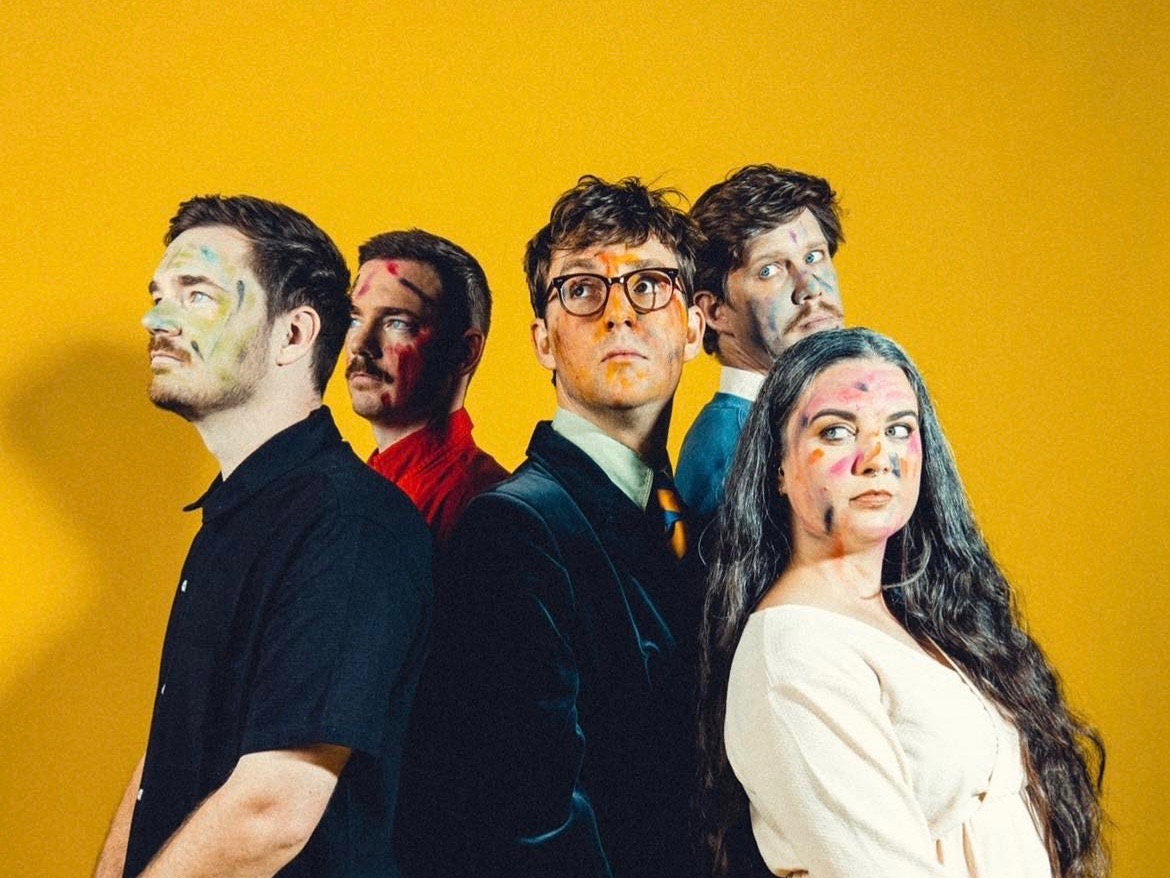 Australia's favourite indie rock charmers Ball Park Music have announced their first headline tour in four years, with a visit to Cairns part of the 12-show schedule.
The five-piece will make their way north mid-year to play at the Tanks Arts Centre on 2 July.
The Weirder & Weirder tour takes off on the release day of the band's seventh studio record of the same name, starting with a home show in Brisbane.
##BA##
From there, Ball Park Music continues on to the Sunshine Coast, Perth, Wollongong, Sydney, Newcastle, Hobart, Darwin, Cairns and Canberra before wrapping up at the Forum in Melbourne.
Since their last visit to Cairns in 2019, Ball Park Music has written two albums, racked up an impressive number of triple j Hottest 100 placements, and played in festivals across the country.
They will be supported by Adelaide duo Teenage Joans and indie-rock outfit RAT!hammock in Cairns, while King Stingray joins the tour in other cities.
##PQ##
"We are so excited to have King Stingray, Teenage Joans and Rat!Hammock joining us on this tour," the band said in a statement.
"We've been admiring their music from afar for a while now, we can't wait to share a stage with them on what's going to be one hell of a tour.
"Whilst we've jumped at every live opportunity that's presented itself to us over the last couple of years, there's nothing like headlining your own tour.
"We've missed that shared experience of live shows with the fans, and we can't wait to do that again … with a few new tunes in tow!"
Pre-sale tickets to Ball Park Music's Cairns show go live tomorrow, 8am, before the general sale on 8 March.
Use the code WEIRDER22 for the pre-sale.
We're absolutely stoked to travel around this incredible country once again and play some tunes for everyone.
I had so much fun bringing the final version to life, exactly as I had envisioned it, in my head and my heart.